Opinion
Editorial
by SCMP Editorial
Editorial
by SCMP Editorial
US and China should talk more following the release of Meng Wanzhou
The unexpected turn of events involving the Huawei executive and two Canadians calls for greater interaction between Beijing and Washington in the hope of creating a better understanding to resolve disputes
The gloom surrounding relations between China and the United States has lightened with the mutual release from detention and return home of Huawei Technologies' chief financial officer Meng Wanzhou from Vancouver and Canadians Michael Kovrig and Michael Spavor from the mainland.
How the unexpected turn of events after a deal was struck with American prosecutors will impact Beijing's ties with Washington and Ottawa remains uncertain. But it is, without doubt, a positive development that offers an opportunity for the American and Chinese sides to engage.
Only by stepping up interaction at all levels is there hope of better understanding and a reassessment of circumstances to resolve disputes.
Meng, the daughter of Huawei's founder, had been under house arrest for more than three years awaiting the outcome of an extradition hearing brought by the US over the company's alleged violation of American sanctions on Iran. Her detention came amid the trade war with China sparked by former president Donald Trump that escalated into a full-blown rivalry and has continued under his successor,
Joe Biden
.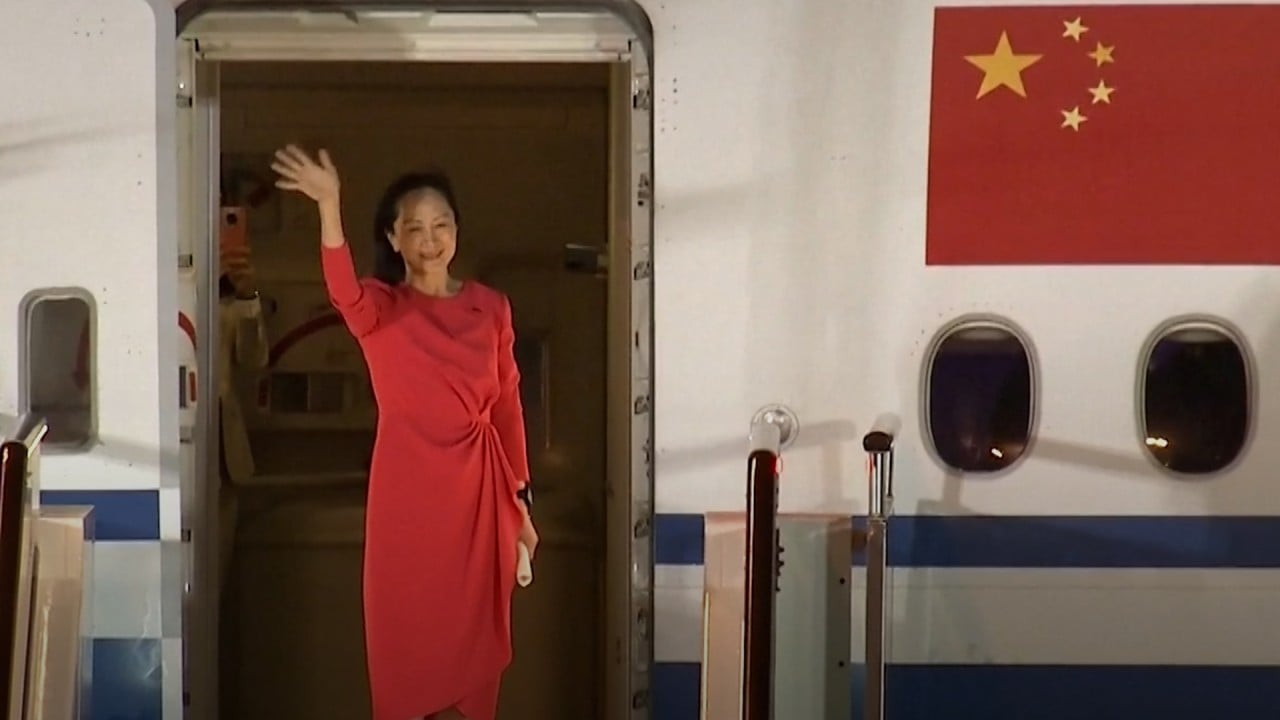 03:53
Chinese netizens swoon over hero's return and husband's greeting for Huawei's Meng Wanzhou
Chinese netizens swoon over hero's return and husband's greeting for Huawei's Meng Wanzhou
Now also encompassing technology, human rights and the sovereignty issues of Taiwan and the South China Sea, the dispute impacts the region's countries and has dragged in Washington's allies. China and the US are the world's most powerful and influential nations; they need to be cooperating to resolve the challenges of the pandemic, economic turmoil and
climate change
.
High-level face-to-face talks would offer an opportunity to strike deals, but with relations at their worst in decades, that appears unlikely soon. Biden phoned President Xi Jinping on September 9, their first conversation in six months, and they agreed to prevent conflict.
Regular contact at all levels is also necessary, though, and it is good that the business community and interest groups are lobbying behind the scenes. Among the businesspeople is John Thornton, a Wall Street veteran who has for decades been a key player in back-door diplomacy between the US and China, and who has met Xi and Biden on a number of occasions.
Thornton recently spent six weeks on the mainland during which he held talks with Vice-Premier Han Zheng and made a trip to
Xinjiang
, a region where contentious human rights issues are marring relations. Such access is invaluable to smoothing relations.
US climate chief John Kerry, a former US secretary of state, is also expected in Beijing for talks just weeks after his last trip. US Commerce Secretary Gina Raimondo plans to lead delegations of American company executives to China to look for business opportunities.
Beijing and Washington should allow more such formal and informal talks. Without such contacts, there is little chance of a leaders' summit and an easing of tensions.