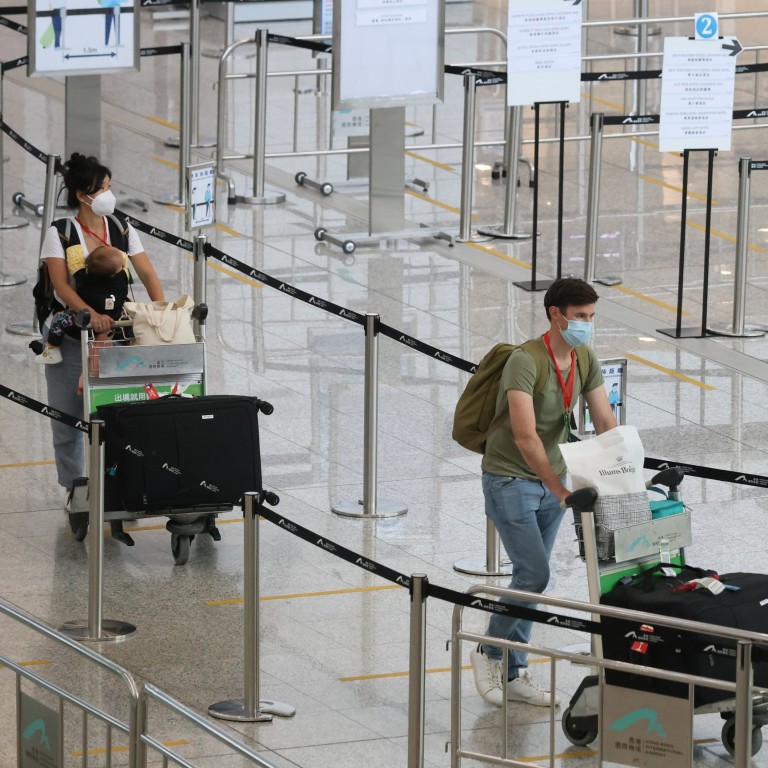 Opinion
Editorial
by SCMP Editorial
Editorial
by SCMP Editorial
Transparency key to reopening border
Hong Kong has had few if any local infections of Covid 19 and containment measures have been rigid, yet mainland authorities still want more – without being specific – before allowing travel again
Perceptions can be more important than reality. Sadly, to many Hongkongers if not to mainland officials, a case in point is the question of reopening the border.
The city has gone well over a month without a confirmed local Covid-19 case with an unknown source of infection. It maintains some of the world's toughest border controls. It seems reasonable to ask what more it could do to satisfy the mainland. There were therefore grounds for hope that
talks in Shenzhen between officials
from both sides would pave the way. That is not the way Beijing sees it.
Instead, Chief Secretary John Lee Ka-chiu brought home the message that Hong Kong must improve in three areas just to pave the way for more talks, let alone reopening. He identified them as screening requirements for inbound travellers, the quarantine system and the city's overall approach to risk.
There may have been an uptick in imported infections. The disappearance from a Tsim Sha Tsui hotel of an elderly Italian traveller later arrested on suspicion of escaping from quarantine may have been subject to exaggerated reporting in terms of risk. But the position of Beijing officials still prompts the question: what more is expected of Hong Kong?
According to Lee, the city should focus on building a foundation to raise the mainland's confidence in it "and understand Hong Kong will not bring extra health and safety risks to other places". That is not especially helpful.
It is unclear whether it reflects a claim by respiratory medicine expert Dr Leung Chi-chiu that Hong Kong has no concrete plan on how to quickly cut off the spread of a community case of Covid-19, and that the strategy of tightening social-distancing rules and quarantining is outdated amid more infectious variants.
Hongkongers acknowledge that reopening the border is a priority, but the authorities need to be more transparent about what they have to do to meet requirements in the mainland, where health codes are used in infection control.
Public acceptance is an important principle of public heath measures and fundamental to their effectiveness. The wider acceptance of the city's "Leave Home Safe" app, instead of form filling, is testament to that.