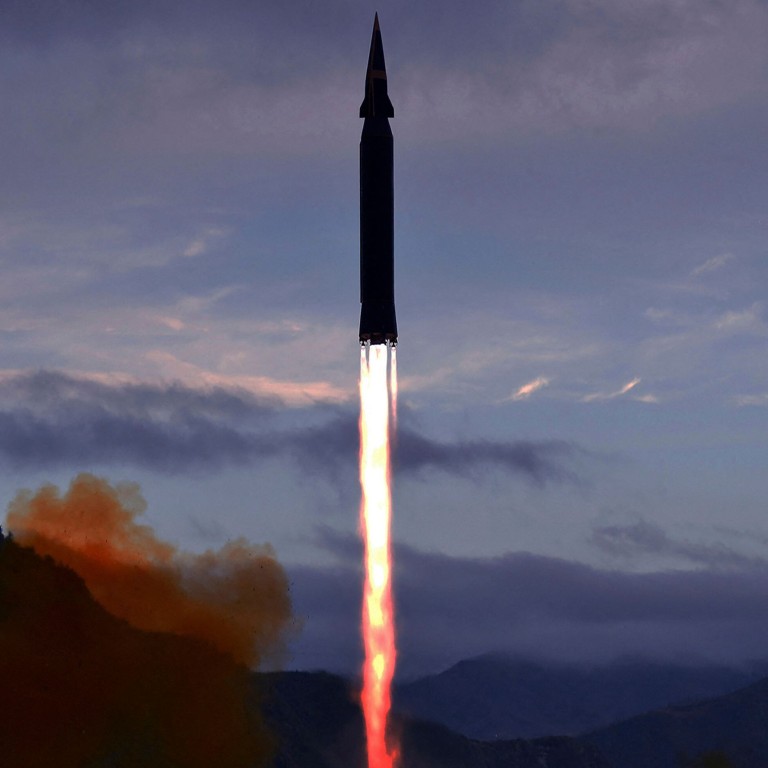 Opinion
Editorial
by SCMP Editorial
Editorial
by SCMP Editorial
North Korea fires response to regional arms race
There may be doubts about Pyongyang's claim that it has launched a hypersonic missile, but it comes at a time when other nations are extending their military might
American military expansion in the Asia-Pacific and its development of more powerful weapons has inevitably spurred an arms race in the region. North Korea's claimed
successful launching of a test hypersonic missile
, in the wake of the rival South advancing its rocket capabilities and Australia's announcement it would acquire United States-made nuclear submarines, proves the point. There are doubts whether Pyongyang has the technical ability to develop so sophisticated a projectile, but no denying its achievements since Kim Jong-un took power almost a decade ago. As long as Washington insists on increasing its presence to counter China's rise, instability and the risk of confrontation will grow.
Only the US, China and Russia have developed hypersonic missiles, capable of travelling at more than five times the speed of sound and more agile than conventional counterparts. The
US tested such a weapon last week
for the first time since 2013 and Russia announced a similar achievement in July. Some defence analysts doubt the North's claim, saying the speed observed was only half of that declared and any such development would have required overcoming daunting technological hurdles. But Pyongyang has become nuclear ready under Kim and developed ballistic missiles believed capable of striking the continental territory of the US.
North Korean media said the new weapon, the hermit state's third rocket test this month, was one of five major systems laid out in its five-year military plan, which it contends is aimed at self-defence. The United Nations atomic energy agency said last month it believed Pyongyang had restarted a nuclear reactor which could produce plutonium for warheads. International sanctions have not deterred the North from developing arms and Washington insists the programme has to be scrapped if there is to be progress in peace talks, at a standstill since the collapse of a summit in Hanoi in 2019. South Korea, a key US ally, is spending billions of dollars on its own arms build-up.
But it is the US' increased navy and air force presence that is creating most concern. China's military modernisation is gaining pace and prompting greater attention to protecting sovereignty. North Korea's missile developments are an inevitable response.