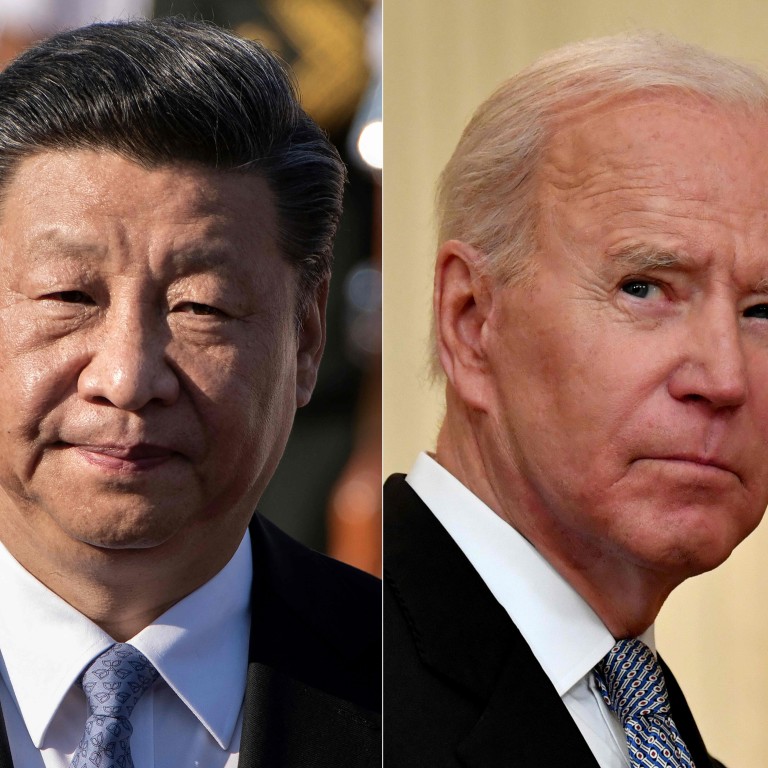 Opinion
Editorial
by SCMP Editorial
Editorial
by SCMP Editorial
Leaders' video summit offers vision of hope for Sino-US relations
Presidents Xi Jinping and Joe Biden may not talk face to face this year, but their virtual meeting will project a welcome level of mutual understanding in the hardest of times
Last month's
ice-breaking phone call
between President Xi Jinping and US President
Joe Biden
, after six months of silence, has not taken long to bear dividends in improved relations. Beijing has described
this week's meeting in Zurich
between its top foreign affairs official Yang Jiechi and White House national security adviser Jake Sullivan as constructive. The atmosphere was in marked contrast to the confrontational exchanges of the previous meeting between top diplomats in Anchorage, Alaska, in March.
The warmer tone reflected the agreement between Xi and Biden to manage growing rivalry between their countries. As a result Yang and Sullivan agreed to another summit this year between their leaders, this time by video link. This may not amount yet to a lasting breakthrough in the dysfunction of the world's most important bilateral relationship.
Leaders and diplomats still have a job ahead of them before they can lay claim to that. It will take more than vastly improved optics to heal the divisions of an acrimonious trade war and ideological differences over issues such as Beijing's policies in Hong Kong and
Xinjiang
, not to mention growing tension over the Taiwan Strait and the South China Sea.
A wariness of appearing to rush in and brush over differences is to be expected. Evidence of that is to be found in the account from one Chinese source of American interest in a face-to-face Xi-Biden meeting, rather than the virtual one eventually agreed. The request nonetheless was an indication of an improved atmosphere.
Most reassuring to the region and the rest of the world is that after expressing differences over a wide range of issues in six hours of talks, both sides vowed to maintain communication. They set a promising atmosphere, with Yang saying China attached importance to Biden's recent positive statements on Sino-US relations, including a UN speech in which he said the US was not seeking a new cold war.
A US official said the Zurich meeting ended with "a different tone from Anchorage" and was the two powers' most in-depth conversation of Biden's presidency so far. The world may have to wait longer for a face-to-face summit, but a video summit that projects a new level of mutual understanding will be eagerly anticipated.