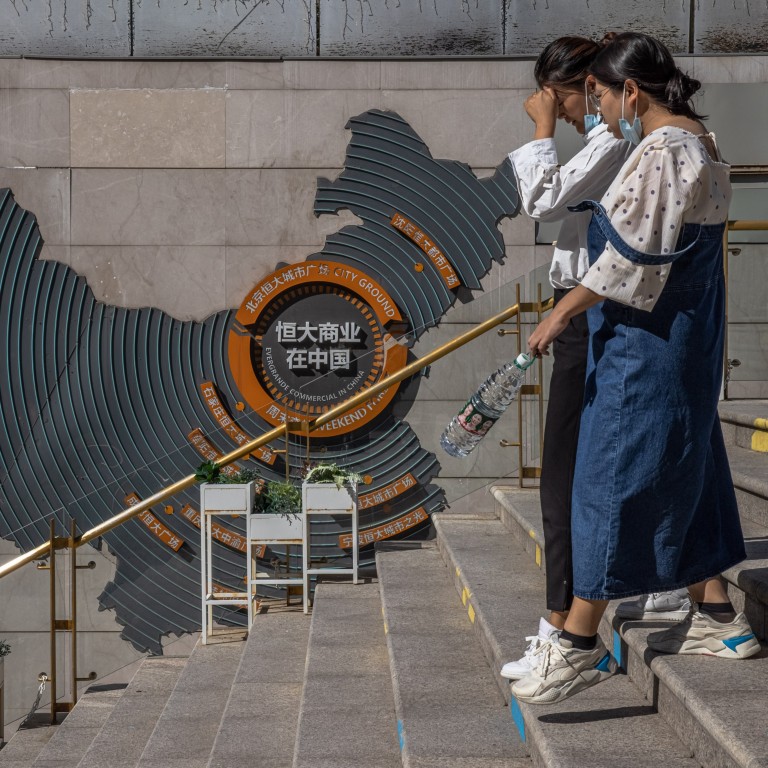 Evergrande crisis doesn't spell the end of Beijing's support for big business, as microlending crackdown shows
Many officials believe China has dodged a bullet, given other nations' experience with microfinance, which has failed to reduce poverty or increase incomes
Rather, they see a real solution in big industrial enterprises and big services platforms, and in supporting state-owned banks over microlenders
While many have criticised Beijing's regulatory actions, I have begun to see the government's logic. Here are three reasons for their action.
First, microfinance has not helped to reduce poverty, increase incomes or boost total-factor productivity in China or elsewhere. Many developing countries that have practised microfinance for more than five decades have precious little to show for their struggles.
And borrowers in the microfinance sector are mostly stuck in poverty traps. Moreover, the global microfinance movement has produced very few sustainable institutions. In other words, China does not see these countries as role models.
Second, many officials are relieved that China's flirtation with microfinance has lasted only a decade rather than the five decades seen in other developing countries. Fortunately, over the past few years, China has abruptly reversed course. And a general
clean-up of the microfinance sector
is under way.
Finally, growing numbers of Chinese officials are paying attention to the experience of countries in Latin America, where productivity growth has been slow for decades and, as a result, their per capita income gap with, for example, the United States has widened since 1960.
As the Inter-American Development Bank showed in a study titled "The Age of Productivity", this is due mostly to a whole array of government incentives for micro and informal enterprises.
Before industrialisation had taken hold, the study concludes, Latin American countries had splurged on various social support programmes for micro enterprises and the informal sector.
Meanwhile, many indigenous and imported microfinance institutions exploited and locked in vast sections of the labour force to subsistence-level enterprises, instead of nudging them into becoming big businesses with economies of scale.
Many Chinese officials see a real solution in big industrial enterprises and big services platforms. In big services, they believe that the likes of Alibaba, JD.com and Meituan are superior to family-run outlets. The idea that franchising and chain stores can lift societal productivity is also gaining currency in China's bureaucracy.
Due to an ideological divide, Western observers refuse to acknowledge the role the government must play here. But, in China, the renaissance of
state-owned enterprises
is seen as a game changer.
According to the official narrative, in infrastructure as well as industrialisation, only the state can come up with the vast amounts of long-term capital and organisational capability needed to make a real difference. Evergrande may have fallen from grace, but China's scale bias will persist. And the "sacred cow" of microfinance is dead.
To be sure, China continues to pay lip service to small and medium-sized enterprises (SMEs). And, indeed, the China Banking and Insurance Regulatory Commission has even imposed
quantitative targets
on SME credit. But make no mistake: microfinance institutions do not have a seat at this table and all financing will be done by state-owned banks, which are seen as more efficient and more sustainable.
Joe Zhang is a director at Wansui Micro-Finance Company, and the author of "Inside China's Shadow Banking: The Next Subprime Crisis?"