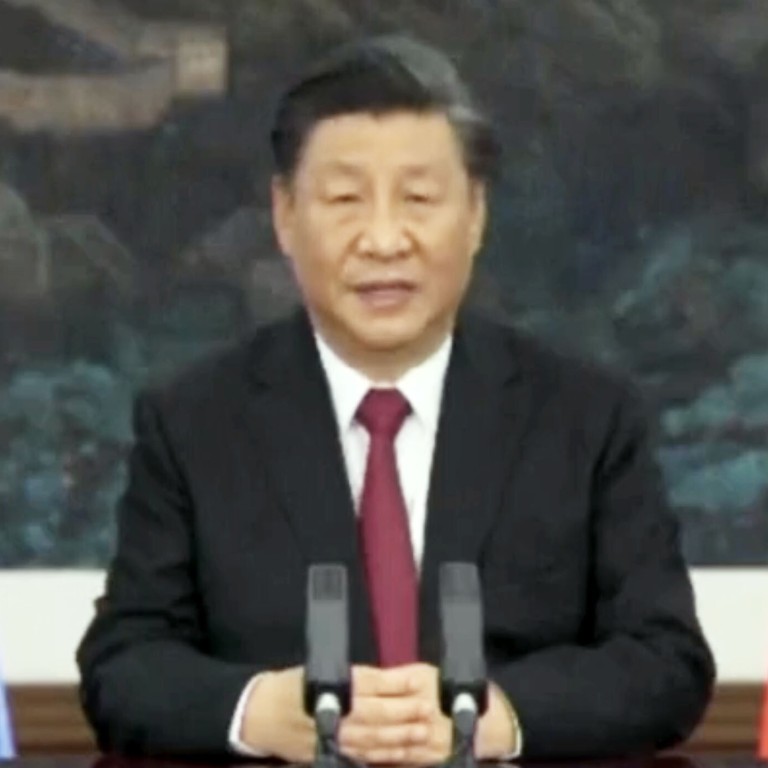 Opinion
Editorial
by SCMP Editorial
Editorial
by SCMP Editorial
Xi Jinping sets an example for others to follow with conservation fund
Latest initiative together with first batch of national parks and accelerated push for alternative energy show Beijing is eager to lead world in protecting the environment
Each time an animal or plant species is driven into extinction, the world in some way changes, usually for the worse. Many governments have for decades put economic progress ahead of the environment, with devastating consequences for habitats and ecosystems.
China was one of the biggest transgressors, but the pollution, damage and loss have exacted such a high ecological cost that it is now making great strides to improve performance and help other nations.
President Xi Jinping's pledge of 1.5 billion yuan (US$230 million)
to set up a fund to support the conservation efforts of developing countries is a much-needed example that hopefully spurs others to action.
Xi has a track record of putting the environment first, exemplified in his saying that clear waters and green mountains are as valuable as mountains of gold and silver.
His keynote speech at the leaders' summit of the 15th meeting of the United Nations Biodiversity Conference (COP15) in the Chinese city of Kunming was also marked by the announcement of the official establishment of China's first batch of national parks and an acceleration of development of wind and solar power.
Beijing is eager to take the lead in global efforts to prevent
global warming
and protect the environment; Xi pledged at the UN General Assembly last year China would reach peak carbon emissions by 2030 and be carbon neutral before 2060. Last month, he went a step further by promising the nation's companies would not build new coal-fired power plants overseas.
China is well-placed to help the world become more ecologically responsible. It has learned the hard way about the consequences of unrestricted development; a report by global conservation body WWF in 2015 determined that almost half of the country's terrestrial vertebrate species had vanished in the previous 40 years.
A national system of protected areas has since been created and it already covers 15 per cent of the land area and new parks will almost double that figure.
The government is promoting the concept of an "ecological civilisation", where growth and development are balanced against ecological sustainability. The conference ended in that spirit, adopting a pledge to reverse biodiversity loss by 2030 and agreeing on a framework to protect threatened habitats. Although the declaration is not legally binding, it can generate global momentum.
The new fund can help that effort, particularly among countries involved in Beijing's Belt and Road Initiative. Chinese firms building transport links and other infrastructure have been accused of paying little regard for ecologically sensitive areas. The World Bank has faced similar claims with its projects.
Xi set the right tone with his Kunming address: other leaders have to seize the opportunity and follow his lead.
This article appeared in the South China Morning Post print edition as: Xi sets an example for others to follow with conservation fund