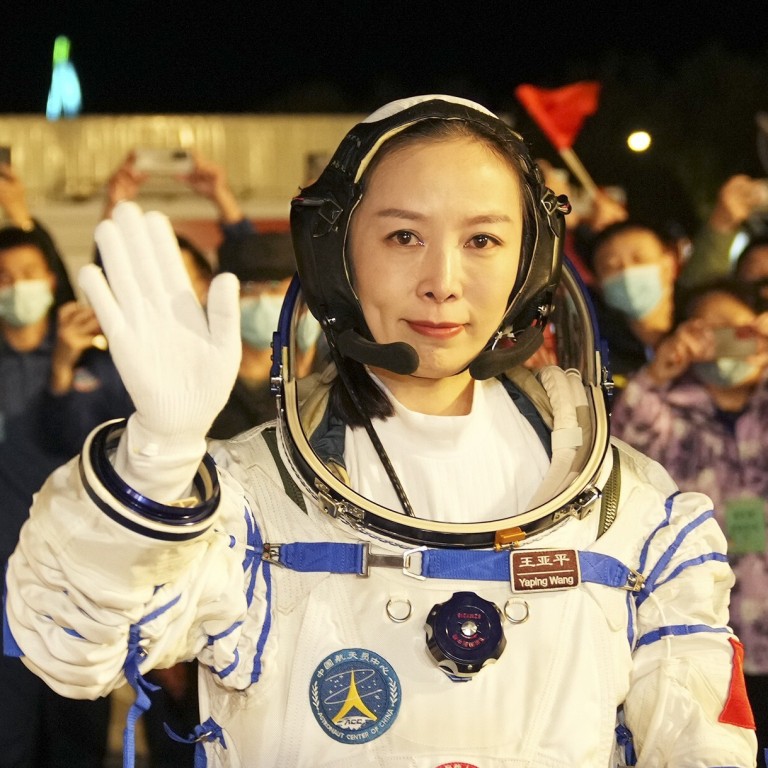 Opinion
Editorial
by SCMP Editorial
Editorial
by SCMP Editorial
China's space mission is one giant leap for womankind
Chinese astronaut Wang Yaping is but one example of women 'holding up half the sky'
Wang Yaping has blasted off into space to become China's first woman to work on board the country's space station. She is also expected to be the first Chinese woman to perform a spacewalk.
Wang and two male colleagues, Zhai Zhigang and Ye Guangfu, will spend the next six months helping to build China's first permanent space station and perform a variety of experiments. But practical goals aside,
Wang is also a symbol as a woman pioneer in science and engineering, fields that especially in China have been dominated by men, especially top-level jobs.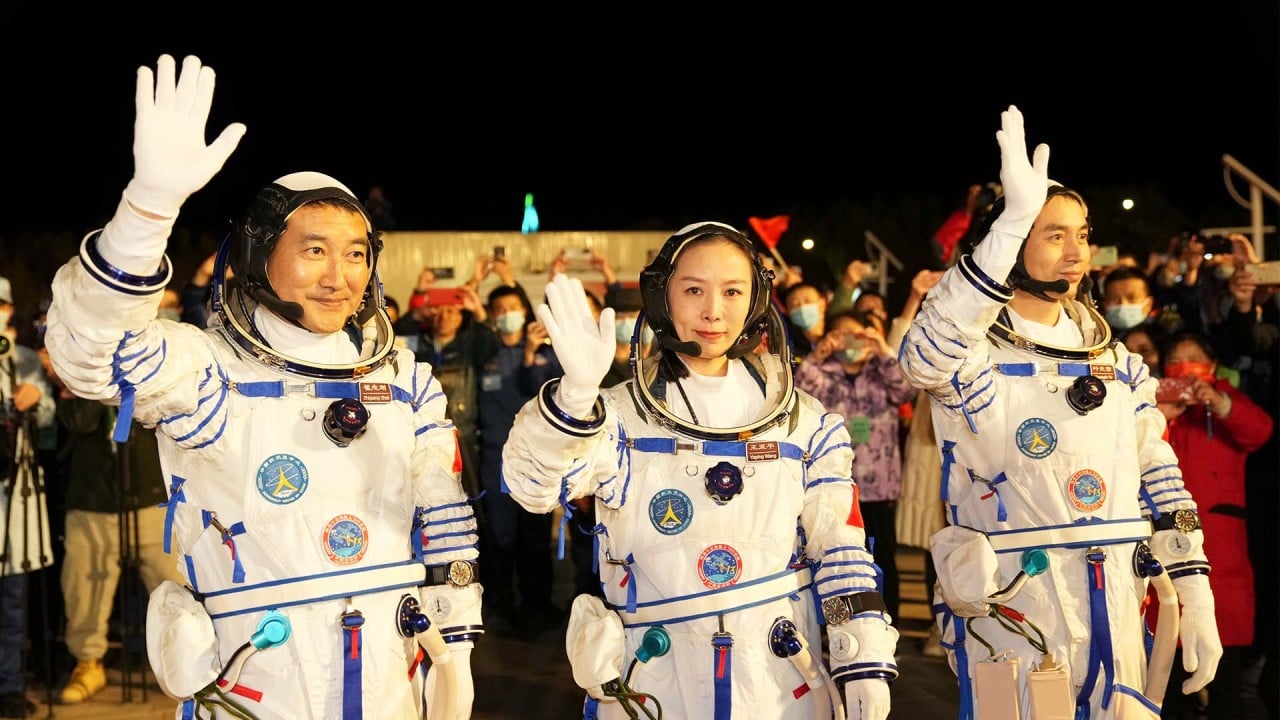 01:42
China's Shenzhou 13 launches astronauts on Tiangong space station mission
China's Shenzhou 13 launches astronauts on Tiangong space station mission
Recognising the gender imbalance, the Ministry of Science and Technology has, over several years, been launching programmes to recruit and promote female talent.
The latest is to give priority to female researchers in project funding, so long as they meet standards. Women in China have a high participation rate in university education and the labour force. In 2019, 49 per cent of college graduates were women. But their representation in the most prestigious research position is woefully inadequate.
Among those who hold the prestigious title of academicians at the Chinese Academy of Sciences and Chinese Academy of Engineering, only 6 and 5.3 per cent, respectively, are women. Tu Youyou, who won the Nobel Prize for medicine in 2015, was turned down for the "academician" title several times.
China aims to become a pre-eminent science and technology powerhouse by the middle of this century. Yet sexism – which no doubt exists in society as well as in technical professions – will badly hinder the national ambition if the talent of half the population is underappreciated and under-represented.
At the moment, only two of 12 Chinese astronauts who have flown to space are women. The first was Liu Yang, aboard the Shenzhou 9 in 2012. She was followed a year later by Wang, who is now on her second mission. Wang is scheduled to give a talk to be broadcast to millions of schoolchildren across the nation while in orbit.
Women hold up half the sky. It should be the same for female scientists, engineers and astronauts in their fields as well. Wang and Liu are examples who inspire.