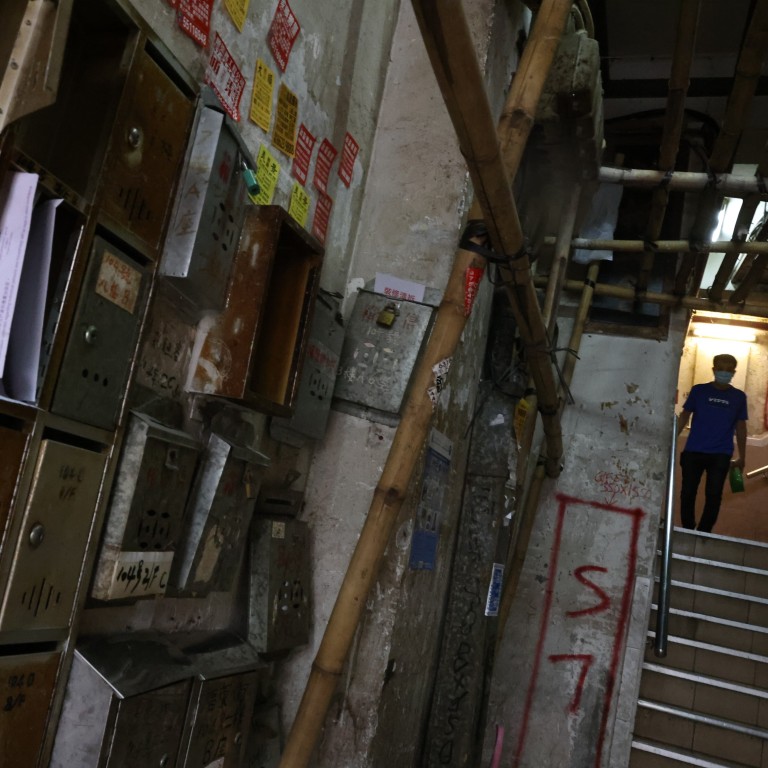 Opinion
Editorial
by SCMP Editorial
Editorial
by SCMP Editorial
Tenancy law only the start of a longer drive
Rent control on subdivided flats is long overdue, but the real solution lies in providing adequate public housing
Enacting a
tenancy control bill
is just the beginning of a long campaign to tackle Hong Kong's deteriorating problem of subdivided flats. With hundreds of thousands of such shoebox living spaces having mushroomed across the city with little oversight over the years, the solution needs more than interim regulations. Now that the law has finally passed, the authorities must keep a close watch on the impact when it takes effect from next year. More importantly, there needs to be a greater commitment to public housing to help phase out such substandard dwellings that even Beijing has criticised.
With rent increases legally capped at 10 per cent, tenants of subdivided flats can expect some respite when renewing their leases. But the government's reluctance to regulate the initial rent has fuelled concerns that existing tenants are at the mercy of landlords. The authorities must stay vigilant about any adverse impact that may arise from implementation of the law.
By the end of June, about 153,600 Hong Kong families were waiting on average 5.8 years to be allocated a subsidised flat – the longest in 22 years. Meanwhile, many applicants have no choice but to live in cramped and unauthorised partitioned units inside old buildings. About 90,000 of them have been waiting for more than three years, making them eligible for a rent allowance as compensation under a new government subsidy scheme.
It is disturbing that housing minister Frank Chan Fan said it might take up to 20 years to supply public rental flats within three years of application as pledged. Not only would it undermine the government's credibility and prolong the tenants' predicament, it also means subdivided flats will not disappear any time soon and that the financial burden on taxpayers would snowball.
That raises questions about whether Beijing's concerns over the shameful housing phenomenon are being taken seriously by Hong Kong officials. The central government has openly called for an end to subdivided flats. Even though it cannot be achieved immediately because of soaring housing demand, the government must show strong political will and a clear strategy to get the job done in the long run.