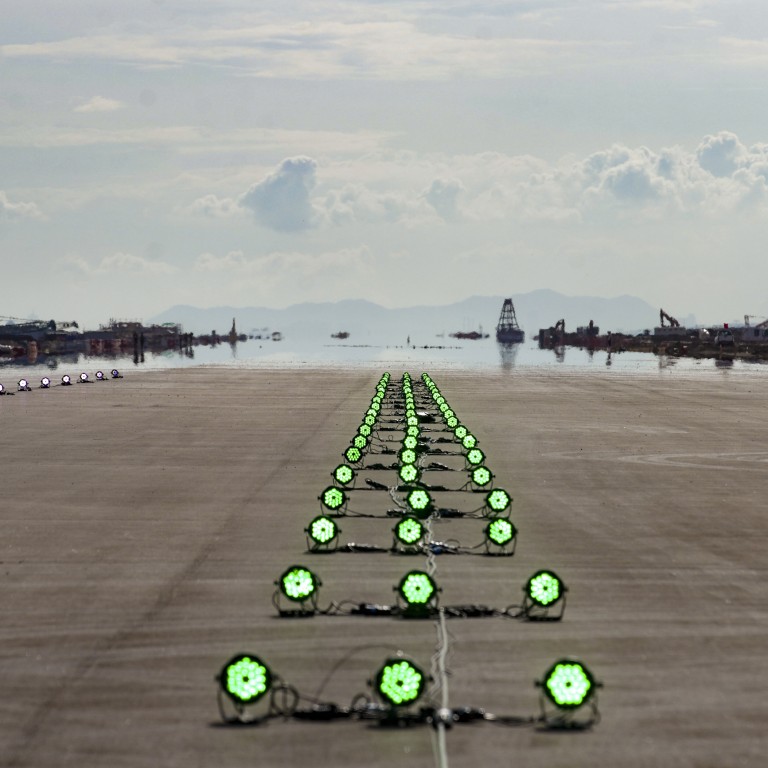 Opinion
Ryan Ip and Jacqueline Hui
Ryan Ip and Jacqueline Hui
How Hong Kong's third runway reclamation success can aid the city's housing effort
The use of deep cement mixing technology helps avoid releasing large amounts of sediment and reduces the need for polluting marine traffic, easing environmental concerns
Future reclamation works can benefit as it provides a good alternative to lengthy land resumption
The Airport Authority announced the completion of tarmac works on
the third runway
at Hong Kong International Airport last month. This large-scale reclamation project involved 650 hectares of land but only took five years, highlighting the efficiency of reclamation as a land development option.
Not only does the three-runway system strengthen Hong Kong's status as a leading aviation hub, it has also boosted the
Lantau Tomorrow Vision
, which has been criticised over the large scale of reclamation. So, what can we learn from the success of the runway project?
The whole scheme covers many aspects, including reclamation of land equivalent to more than twice the size of Cheung Chau Island and the construction of the third runway. Construction work began in 2016 and, after five years, reclamation is almost complete.
For Hong Kong, while the airport recorded a large drop in passenger traffic, cargo volumes remain comparable to pre-Covid-19 levels.
Compared to conventional reclamation, deep cement mixing does not require the removal of marine mud. That means the potential leakage of silt can be prevented by minimising the release of marine sediment, mitigating the impact on nearby water quality and marine ecology. And with no disposal and transport of mud required, marine traffic can be reduced, cutting carbon emissions.
In addition, the time taken for sludge settling is reduced with this new technology, providing a large piece of developable land in only a few years.
The new method helped avoid the dumping of 4.4 million cubic metres of marine mud and a resultant 17,600 vessel trips. Reclamation works have taken less than three years, and the first piece of land for public housing was passed to the Housing Authority last year. The first group are due to move in by 2024, only 13 years after the planning stage.
Completion will take around 19 years from the planning stage, six more than for the Tung Chung extension, showing how reclamation can save time and effort in negotiations and when relocating occupants.
Sand supply is another public concern. A lack of sand led to delays and cost increases during the work for the third runway before the Airport Authority found extra sources of the material.
Although the scale of reclamation for the Lantau Tomorrow Vision is much larger, fill resources will not be an issue if the government manages the construction schedule and utilises local construction waste well.
The completion of the third runway tarmac works opens a new chapter for Hong Kong's aviation industry. With the mainland's support, and given Hong Kong's unique geographical location and top-notch service, the city will become a stellar international aviation hub.
Moreover, the successful adoption of deep cement mixing in the third runway project to balance construction and conservation needs is a good model for future reclamation works. The government would do well to promote such projects so the benefits of reclamation in land creation become widely acknowledged.
Ryan Ip is head of land and housing research at Our Hong Kong Foundation, where Jacqueline Hui is a researcher