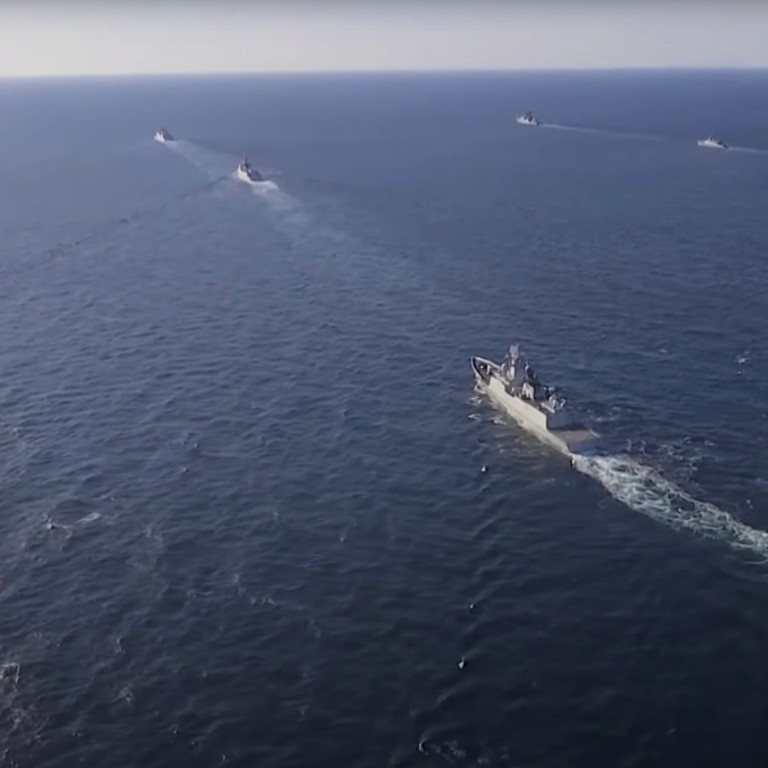 China-Russia naval exercises show Japan's troubles could come in twos
Beijing and Moscow seem intent on putting on a show of force as the United States and its allies ramp up cooperation in this part of the world
A rapid deterioration in Japan's security environment may push Tokyo into boosting military spending and strength
A flotilla of
10 Chinese and Russian warships
nearly completed a circle around Japan's main island of Honshu during the first joint China-Russia patrol in the Western Pacific last month. This deployment came after the two countries completed a joint naval exercise in waters near Russia's Peter the Great Gulf.
Japanese Defence Minister Nobuo Kishi noted: "This is the first time we have confirmed activity on such a large scale and over such a long period. We believe this was a show of force towards Japan."
However, it is worth adding here that both the Tsugaru Strait and Osumi Strait, through which the Chinese and Russian warships sailed, are considered international waters which foreign ships can transit freely.
The Russian Defence Ministry said in a statement: "The tasks of the joint patrolling were to demonstrate the state flags of Russia and China, maintain peace and stability in the Asia-Pacific region and also protect facilities of both countries' maritime economic activity."
Why is this significant? First, Beijing and Moscow seem intent on putting on a show of force and camaraderie in the Western Pacific as the United States and its allies ramp up their cooperation in this part of the world.
Second, China and Russia are clearly trying to test the response of the new US administration.
As for Japan, what is it to make of the passage of the Chinese and Russian warships through its straits?
This may push the Japanese government into increasing the military budget to nearly 2 per cent of gross domestic product, which would be a first for Japan in the post-war era.
Notably, Japan is already taking a step towards obtaining its first aircraft carriers since the end of World War II. Last month, two US Marine Corps F-35B planes landed on and took off from the deck of the Japanese helicopter carrier JS Izumo, which is being converted into an aircraft carrier.
Although Japan's new prime minister, Fumio Kishida, was once seen as a moderate politician from Hiroshima, a city impacted by the use of nuclear weapons in conflict, he now seems to have to live up to the legacy of his predecessor Shinzo Abe, Japan's longest-serving prime minister.
He is supporting the idea of a stronger military, perhaps to win over influential figures in the ruling Liberal Democratic Party. For Kishida, there might not be a long honeymoon period with regard to Japan's ties with countries like China and Russia.
China and Russia's joint manoeuvre around Japan's main island is an unmistakable sign of the growing closeness of their political and military ties. As the US pushes ahead in this part of the world, China and Russia seem determined to prove that they are also in the game.
Clearly, this recent move will not be the last of its kind and tensions seem to be heating up in the Western Pacific. For Tokyo, trouble could very well come in twos.
Dr Rupakjyoti Borah is a senior research fellow with the Japan Forum for Strategic Studies. The views expressed here are personal