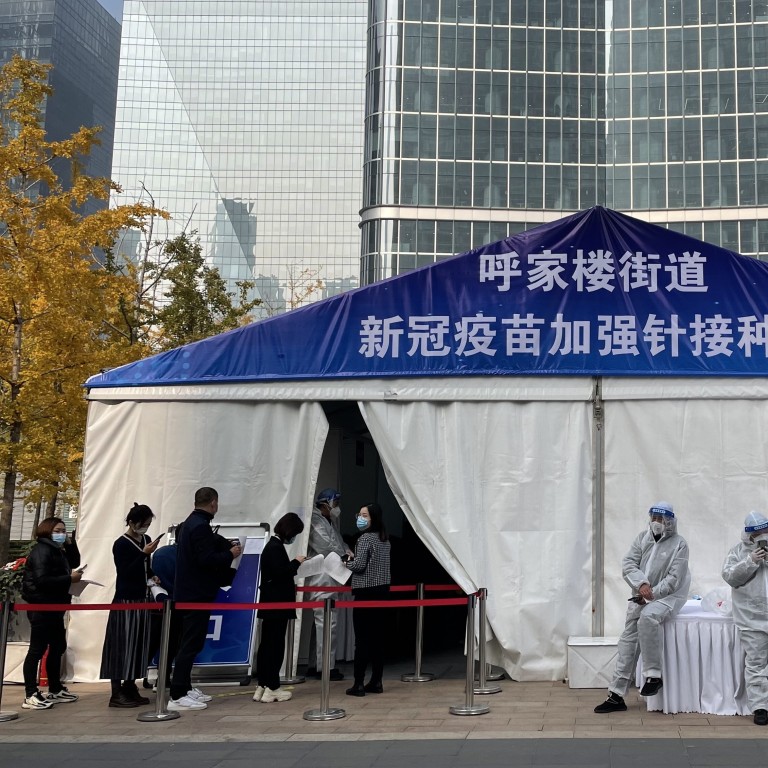 Opinion
Editorial
by SCMP Editorial
Editorial
by SCMP Editorial
Better safe than sorry is still the best policy to tackle Covid-19
Unlike other countries, China's tough measures have resulted in far fewer deaths and case numbers remain relatively low
No country has maintained as tough an approach towards the Covid-19 pandemic as China. Most governments have decided that the economic and social costs are too much to bear and removed protective measures. But the swift upsurge in infections that occur when guards are lowered are so alarming for some that restrictions have to be reimposed.
As another wave of the disease advances across the mainland, Chinese should be thankful that authorities have never wavered from a policy of zero tolerance.
The mainland's seventh wave of the coronavirus since vaccination began in March is worrying by Chinese standards. Occurring in the wake of the National Day holiday and spread by travellers, at least 19 provinces have been affected since October 17 with the number of infections surpassing 1,000.
But such figures are small compared to those in countries that have lowered restrictions and decided to live with Covid-19. Britain is back to more than 30,000 cases a day and Singapore, which has already opened 10 travel corridors with other nations and plans more this month, recently crossed the 5,000 mark for the first time.
Among those reimposing restrictions is the Netherlands, where infections have been rising for a month and recently hit the highest level since July with 7,700 in a day. But China has not flip-flopped with its policy, instead refining and enhancing its pioneering approach of early detection, quarantine and treatment through localised lockdowns, mass testing, border restrictions and limitations of movement.
That has been coupled with vaccinating as many people as possible; an impressive rate of 78 per cent has already been attained. The cautious measures are necessary given the manner in which the coronavirus has mutated, creating infections that lessen the effectiveness of vaccines.
Vaccinated people do not get as sick if infected as those who have not received jabs, but cases involving pre-existing conditions or compromised immune systems could lead to severe illness and require hospital treatment. Fear of medical facilities being overwhelmed is why the Dutch have reimposed restrictions and is the reason for China's caution, having fewer intensive care beds than many developed countries.
Despite that, China has recorded far fewer deaths since the first Covid-19 cases were reported in Wuhan in late 2019; of the global 5 million toll, it has had 4,849, compared to the worst-hit nation, the United States, with more than 747,000.
The nation's leading respiratory diseases expert, Zhong Nanshan, makes a salient point in defending Beijing's policy, contending
it is less costly than living with the virus
and provides more certainty and effectiveness than abrupt reversals. As governments struggle with variants and rising infections, it is for now, the best approach.