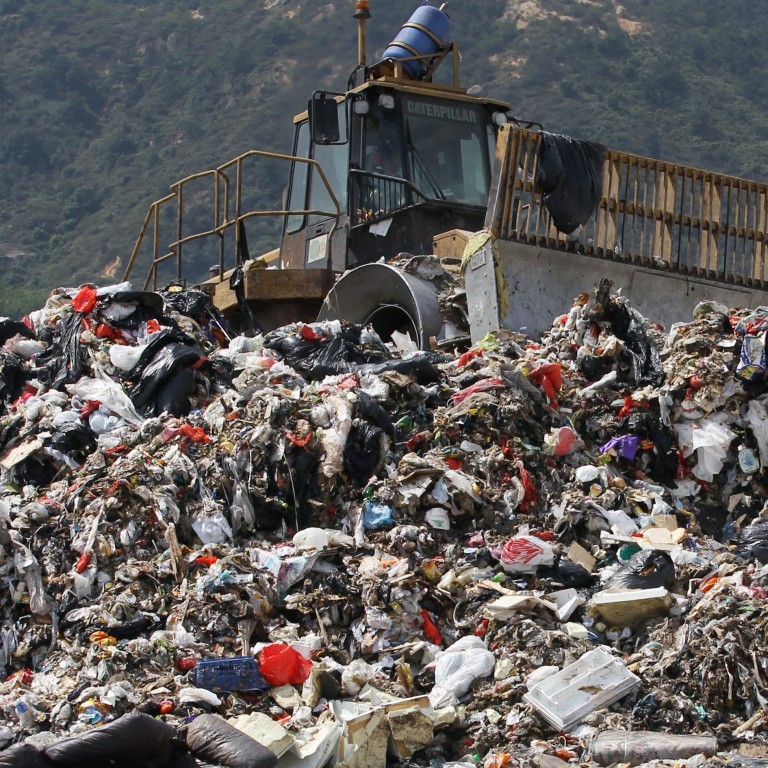 Opinion
Editorial
by SCMP Editorial
Editorial
by SCMP Editorial
Resolute action can help cut plastic waste
To meet climate change goals, ease the strain on landfills and protect the environment, Hongkongers have to embrace greener lifestyles, with the government providing meaningful direction
The final part of a three-stage public consultation process to reduce the amount of plastic Hong Kong uses is under way. Views on beverage, cutlery and foam containers have already been sought and now single-use products such as packaging, wrapping and shopping bags are being considered. A number of items will be banned, an inevitability given the damage being done to the environment and risk to our health. Authorities cannot be half-hearted or tardy about how they respond; time for society to be more responsible is running short. Plans and actions have to be resolute.
Plastics are in wide use because they are inexpensive to produce and provide convenience. But that comes at a considerable environmental cost; mainly made of fossil fuels, their manufacture causes
global warming
, while properties of durability means waste can take centuries to degrade. That is especially problematic for Hong Kong, where the various types account for 21 per cent of material thrown into landfills and more than 70 per cent of marine refuse. The consultation on single-use plastics highlights another issue in that many items cannot be recycled or are difficult to sort and clean. The Covid-19 pandemic has exacerbated worries, with more takeaway meals and items being delivered.
As with the European Union and Britain among other places, the government has already decided some items made of plastic will have to be replaced by ones made of environmentally friendly material. In the consultation on polystyrene, plates, cups, food containers, cutlery, stirrers and straws, it announced plans for a ban starting around 2025 for catering establishments. With plastic bottles, it proposes a rebate and system of collection points under a producer-responsibility scheme. The final two-month consultation, which ends on December 29, aims to identify what other items should be prohibited, keeping in mind that when it comes to the pandemic, there is perhaps no more ideal material for some, such as syringes and face masks.
To meet
climate change
goals, ease the strain on landfills and protect the environment, Hongkongers have to embrace greener lifestyles. Plastics are a big part of the problem. The government is taking the lead and it has to provide meaningful direction.