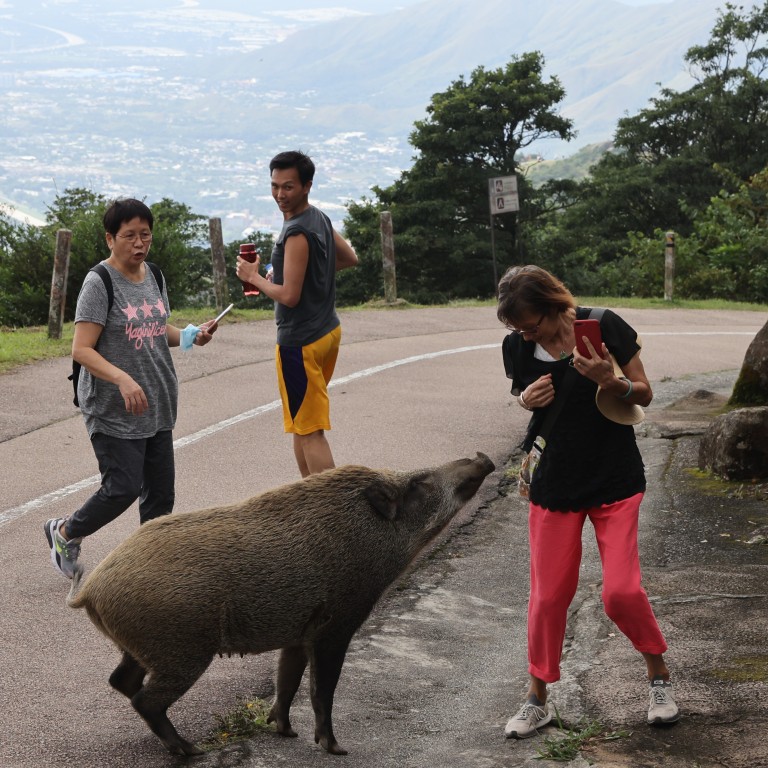 Opinion
Editorial
by SCMP Editorial
Editorial
by SCMP Editorial
Culling Hong Kong's wild boars not the way to go
People who give the animals food are often to blame for their aggressive behaviour and an extension of feeding bans would be more effective
The growing number of injuries and reports of nuisance caused by wild boars in urban areas are understandably a matter of concern. Even Chief Executive Carrie Lam Cheng Yuet-ngor weighed in on Tuesday, defending the latest government response – to capture and kill the animals in such areas regularly.
But whether this is the solution is open to debate. The problem, experts say, is essentially caused by more people feeding wildlife and a change in the habitat and behaviour of boars.
It therefore makes better sense to first step up public education and tighten the relevant law on feeding.
The latest mishap involved an auxiliary police officer who was attacked by a wild boar in the residential area of Tin Hau a week ago. The Agriculture, Fisheries and Conservation Department later announced that such animals in urban areas would be captured and culled regularly, as opposed to the previous "capture, neuter and relocate" approach.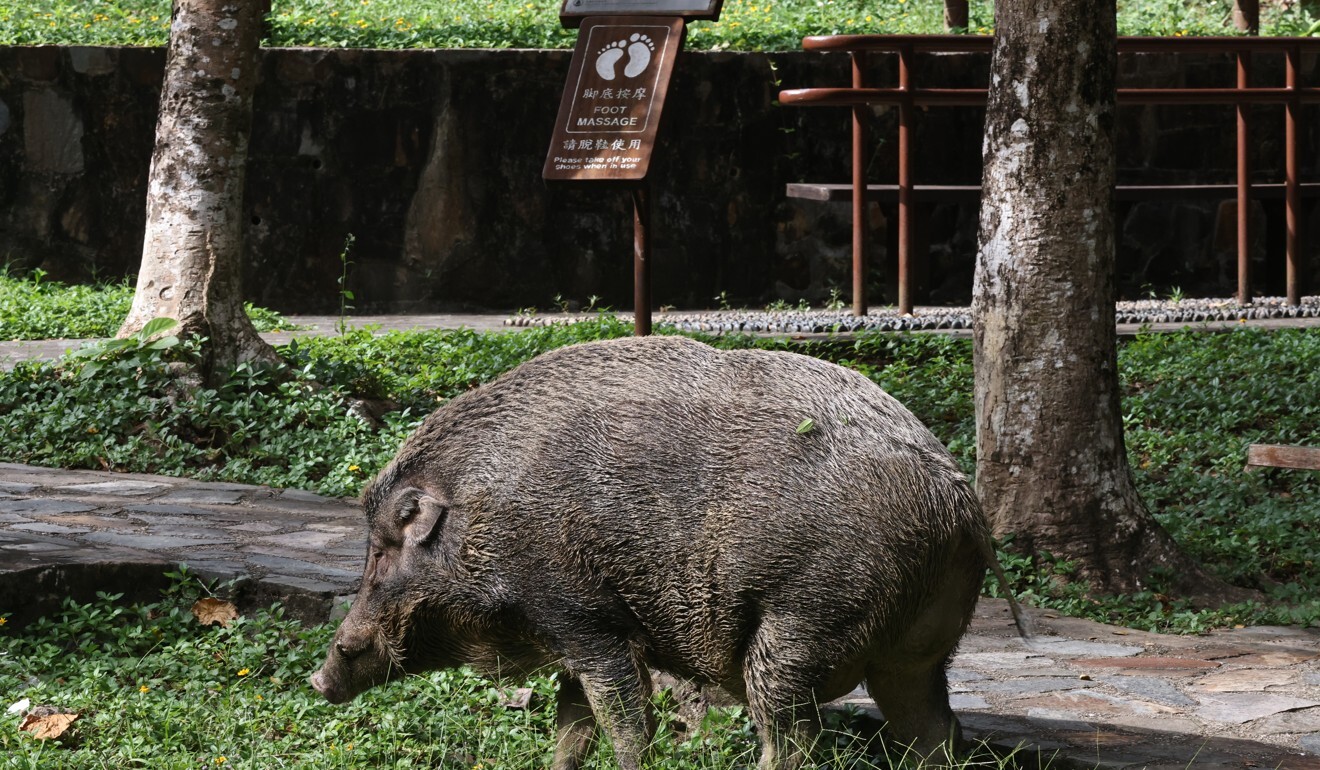 The U-turn has upset animal rights groups and those who believe there should be a crackdown on feeding instead.
It is true that there have been more injuries suffered in incidents involving wild boars – six cases from 2011 to 2017 compared with 30 between 2018 and 2021 – but numbers remain relatively small. Even though the animals have become increasingly common in urban areas and along hiking trails, most people reported no trouble.
While boars may become aggressive when provoked or threatened, they are generally secretive and wary of human contact, according to the department's website.
That raises questions as to whether there are better ways to solve the problem. Currently, those who give food to wild animals in areas where it is banned, such as Kam Shan, Lion Rock and Shing Mun country parks, are liable to a HK$10,000 fine.
A series of operations in March 2019 reported breaches on 12 occasions. There are those who believe feral animals will die if they do not have sufficient food, but they are making it worse for the creatures by compromising their ability to survive independently and encouraging them to frequent urban areas and become aggressive.
The authorities have rightly pledged to explore an expansion of areas subject to feeding bans, which seems a better way to go than culling.