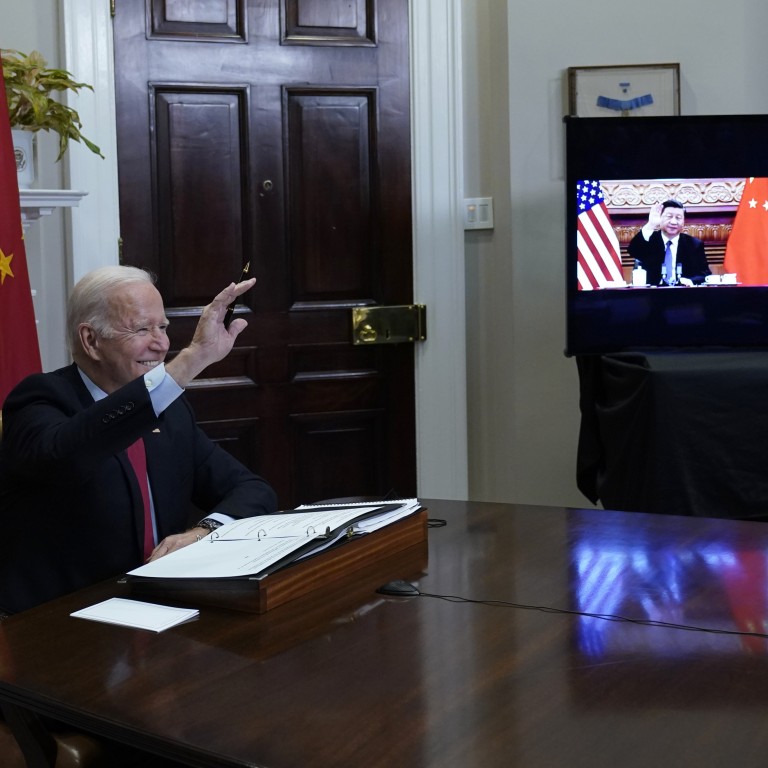 Xi-Biden virtual summit is a course correction the world needs
While more work must be done to put relations back on the right path, the conciliatory tone struck at the summit is an achievement in itself
There are worse things than a Covid-19-ravaged world. There is, for instance, the prospect of a Covid-19-ravaged world with the United States and China on a collision course. It is a frightening prospect, considering what open conflict between the two countries would do to the world.
They could just end the party for everyone. That's why the world held its breath last week when the
leaders of the two countries met virtually
, attempting to defuse flashpoints and douse fires by laying down red lines and reiterating past commitments.
The three -and-a -half-hour virtual summit between Chinese President Xi Jinping and US President
Joe Biden
was necessary. The trajectory that Sino-US relations were on needed a serious correction.
A lot more work needs to be done to put bilateral relations back on the right path; a single videoconference will not undo years of missteps, nor change the tendency to flog contentious issues to death.
Worryingly, all this tends to generate a negative cycle. The dehumanisation of a racial group will arouse a visceral response, just as the aggression and colonial bullying endured during China's "century of humiliation" once did.
Turning the tables on the Americans, Yang did the lecturing that time, while US Secretary of State Antony Blinken looked displeased. Afterwards, a US official criticised the Chinese, saying China "seems to have arrived intent on grandstanding".
The world is in a very delicate situation that demands caution and statesmanship, in the words leaders speak and in the way they engage with each other.
Alice Wu is a political consultant and a former associate director of the Asia Pacific Media Network at UCLA