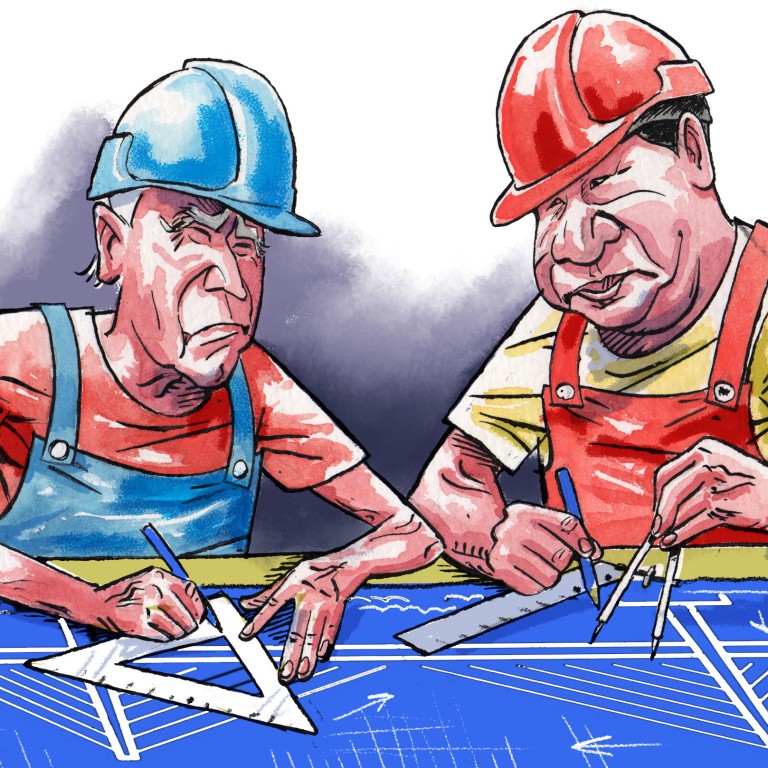 Seven reasons the US and China should be building more bridges not tearing them down
With Beijing unlikely to use military force to take back Taiwan, fears of a US decline overblown and no sign of Beijing's hegemonic ambition, China's assertiveness is really a defensive response
The US should ditch its policy of maximum confrontation and focus on constructive re-engagement, given the many areas of potential cooperation
The US-China Economic and Security Review Commission's 539-page
report to Congress
, released on November 17, frames the perceived "
China threat
" as nothing less than a global contest between democracy and authoritarianism, reminiscent of Samuel Huntington's "clash of civilisations" thesis on post-Cold-War conflict.
To many China hawks, the threat is more pressing with China expected to become the world's largest economy by the
early 2030s
. With
midterm elections
looming, President
Joe Biden
might be anxiously wondering how a US policy that Chinese analysts see as "maximum confrontation" can carry on without spiralling into a hot war.
Even as Biden held a
virtual meeting
with President Xi Jinping, next month's virtual
Summit for Democracy
, a thinly-disguised US-led global anti-China coalition, and the potential
boycott
of the upcoming Beijing Winter Olympics, must surely be on his mind.
But maximum confrontation is more an attitude than a strategy. Some clear-headed introspection is in order.
Third, the fear of American decline is overblown. The US still possesses unsurpassed wealth, including high gross domestic product per capita, unique geography, abundant natural resources, positive demographics, advanced productivity, global military supremacy and the privileged dollar. Albeit less able to call the shots, it will remain pre-eminent and much richer than China for the next 50 years or more.
Fourth, there is no convincing evidence that China would be willing and fully equipped to shoulder America's responsibilities as world hegemon, not least amid a dearth of countries likely to embrace its ideology. Beijing is more focused on becoming a "strong, democratic, civilised, harmonious and modern socialist country" by 2049, the centenary of the founding of the People's Republic of China.
Sixth, the Communist Party has proven its legitimacy by miraculously transforming the nation's economy and the lives of Chinese people, which make up a fifth of humanity. It has over 95 per cent support from the people, among the world's highest, according to a recent Harvard Kennedy School study. As a government, it deserves to be treated at least on an equal footing.
Seventh, America and China have entered a "new normal" of hardening competition amid deep interdependence, according to Ryan Hass of the Brookings Institution. Decoupling from China's goods is stoking US inflation even as US investments into China continue to increase, and scientific and technological cooperation grow.
To find the right way for both countries to get along, Xi suggested to Biden a three-pronged approach: mutual respect, coexistence and seeking a win-win outcome.
Each side needs to build bridges rather than destroy them. As mutual understanding begets mutual trust, cooperative possibilities grow. Over time, these possibilities could become limitless.
I call these partnerships "constructive re-engagement" as they would subtly shape China's positive behaviour.
I was reasonably optimistic then. I would be similarly optimistic now about both nations' prospects if America is able to move from maximum confrontation to constructive re-engagement.