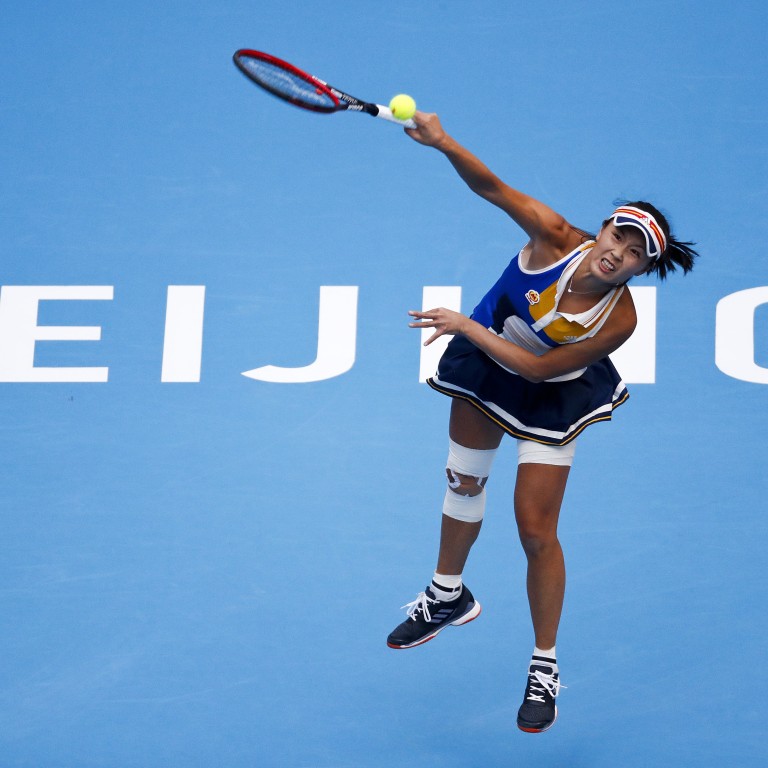 How Peng Shuai's fate underscores China's global legitimacy challenge
Despite its vaccine donations and firm commitments to reduce carbon emissions, China is still struggling to win the world's trust
As it takes on more global responsibilities, it must overcome the scepticism and show it is a responsible partner
Chinese tennis player Peng Shuai's recent appearances will not convince some that she is safe and free. She showed up at
a tennis event
, held
a Zoom call
with the International Olympic Committee chairman and was featured in a restaurant rendezvous. All this led to more questions over whether she did so freely.
Let's imagine for a moment that Peng is happy and free. How could she express it so the rest of the world would believe it?
She could set up a Twitter account and tweet "Hey, I am safe and free", but some would still challenge that it was not written by her or of her free will. She could initiate a call with World Tennis Association chairman Steve Simon, but there would be questions about whether she made the call freely.
As frustrated as the West is, China probably feels the same. Distrust of the Chinese government has increasingly become entrenched. All our intellectual reasoning is instinctively led by our moral compass.
Will the world trust China? It is going to assume more global responsibilities in the future, whether out of goodwill or necessity. As China does, it will also enter a larger fight for global legitimacy.
Peng Shuai's freedom matters, as does the well-being of 1.3 billion Africans. For now, their fate is tied to a China still trying to be seen as a trustworthy partner.
Shirley Ze Yu is a political economist and a senior practitioner fellow with the Ash Center of Harvard Kennedy School