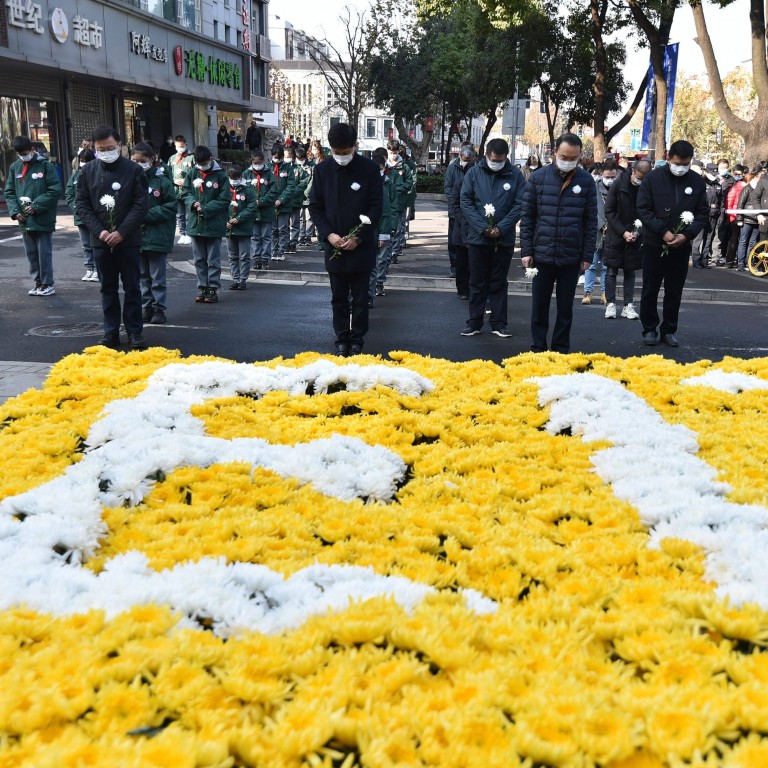 Opinion
Editorial
by SCMP Editorial
Editorial
by SCMP Editorial
For the sake of peace, do not forget Nanking
As China marks the massacre of more than 300,000 people by Japanese forces on December 13, 1937, one must remember that acknowledging such atrocities is the best way to prevent their reoccurrence
Remembering atrocities is the best way to prevent their reoccurrence. To forget is to allow circumstances to again arise that enable their repeat and for tyrants to believe that they can carry out crimes with impunity.
It is why China each year commemorates the massacre at Nanking, now known as the city of Nanjing, perpetrated by invading imperial Japanese troops that began on December 13, 1937, and took more than 300,000 lives over six weeks. With the nation's history in mind and to serve as an important lesson to children, Hong Kong's education officials were right to provide teaching material to schools to raise consciousness of the barbarism.
Vice-Premier and Politburo member Sun Chunlan set the right tone at the ceremony in Nanjing on Monday, saying that "only by correctly understanding history can we grasp the way forward". Reaching out to Tokyo, she said Beijing was willing to work with all peace-loving people "to build a world of lasting peace and universal security, common prosperity, openness, tolerance, cleanness and beauty".
But that has not been possible while Japan refuses to adequately acknowledge the brutality of its invasion and occupation of China, Korea and other Asian countries before and during the second world war. Sino-Japanese relations have been fraught amid nationalism heightened under former prime minister Shinzo Abe.
Some Japanese schools have been teaching a version of events in Nanking at odds with the Chinese experience. Accounts in textbooks range from claims that there was no massacre to the toll varying from 10,000 to "upwards of 100,000".
But the Chinese figure is well documented and material circulated by Hong Kong's Education Bureau to local schools for civic education classes supports narratives of brutality. One film is so graphic that some scenes upset children as young as seven who saw it.
Education authorities and teachers have an important role in helping generations who have not experienced war to understand how dreadful it is and motivate them to ensure peace. They have to be guided by professional judgment and be sensitive in delivering the message to younger people in different age groups.
There must never be another Nanking massacre anywhere.