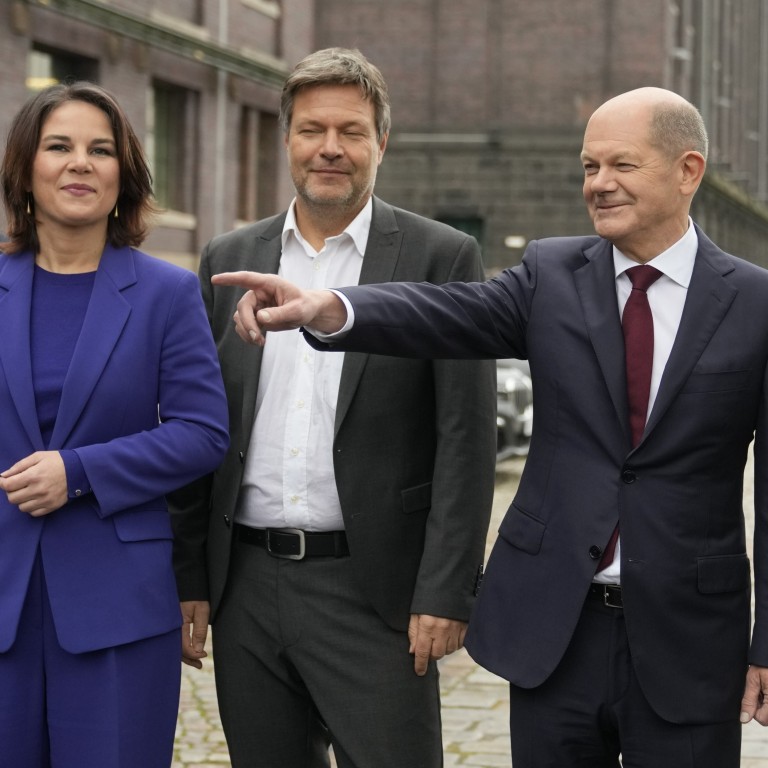 Germany's Olaf Scholz is unlikely to change tack on China, despite calls to get tough
German foreign minister Annalena Baerbock wants an end to the pragmatic approach to foreign policy that characterised Angela Merkel's 16-year tenure
However, new chancellor Scholz's calls for cooperation with countries like China and Russia suggest he is more inclined to take a page out of Merkel's book
German Chancellor Olaf Scholz and his coalition of Social Democrats, Greens and Liberal Democrats got to work as
Germany's new government
on December 8, ushering in a new chapter after 16 years of Angela Merkel's leadership.
Although the three parties have vowed to overcome differences for the good of the nation, there are gaps that mere goodwill gestures and rhetoric may not be able to bridge. Above all, Germany's
future foreign policy
is likely to become a matter of contention.
The issues are abundant. Will the government support the diplomatic boycott of the Winter Olympics? Will it implement a value-based foreign policy which encourages German companies to make investments conditional on human rights? Will it continue to consult the US and other democracies on Taiwan?
Germany's new foreign minister, Annalena Baerbock, would arguably answer all of the above with a resounding
Ja
. Baerbock expressly called for a
policy realignment
towards countries such as China and Russia during her campaign for chancellor, signalling an end to Merkel's approach of realism and dialogue.
Baerbock failed to obtain the necessary election result, but her Green Party is nonetheless now part of the new government, and she is in charge of the foreign ministry.
At the beginning of December, she reiterated her stance in an interview with the German Tageszeitung newspaper, saying: "In the long run, eloquent silence is not a form of diplomacy, even if it has been seen that way by some in recent years." A value-oriented foreign policy must always interplay dialogue and rigour, she emphasised.
Baerbock's comments suggest Merkel's pragmatism has become obsolete, and Berlin will no longer be silent on issues that deserve European attention and condemnation.
However, to what extent her words will transform into action remains to be seen for a number of reasons.
Firstly, Scholz has yet to outline his own approach. Of course, as former vice-chancellor and minister of finance, he is already experienced on the international stage. Still, it is crucial that he establish an identity as chancellor.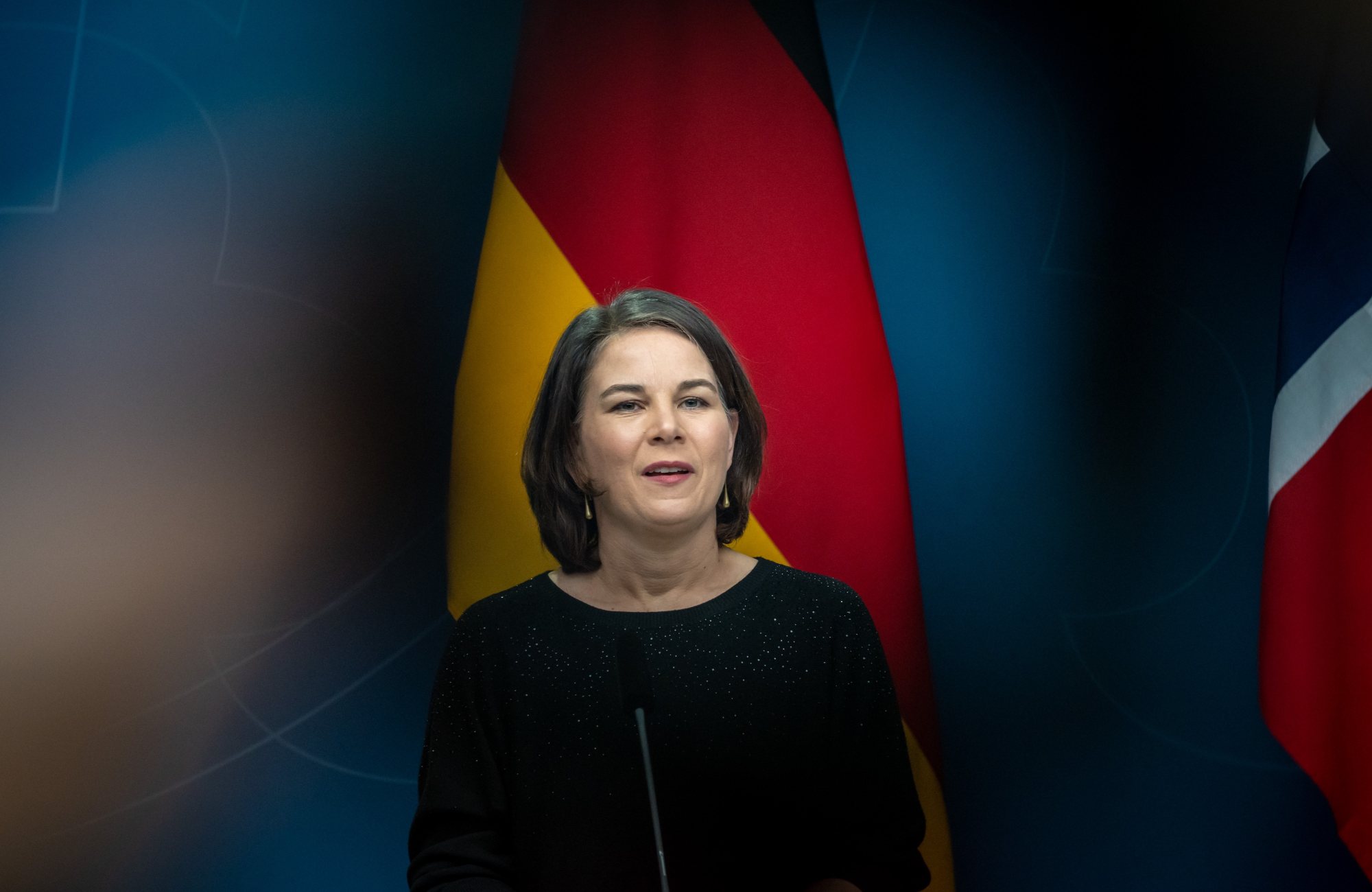 Where precisely does he stand in the conflict between the US and China? Will he continue Merkel's approach of unconditional dialogue?
Until he makes his stance clear, other actors will undoubtedly put Scholz to the test. In fact, Russia has already begun. The troop movement on
Ukraine's border
is as coincidental as in spring, when new US President
Joe Biden
witnessed very similar events unfold.
Second, Germany adheres to the Kanzlerprinzip (chancellor principle), which stipulates that government policy guidelines are to be determined by the chancellor.
This includes the framework for state action, which individual ministries, including the foreign ministry under Baerbock, ought to adhere to.
Former chancellor Gerhard Schroeder, who served from 1998 to 2005, (in)famously labelled the relationship between the chancellor and his junior coalition partner as one of "Koch und Kellner" – chef and waiter. As Schroeder's general secretary and confidant, Scholz witnessed this modus operandi first hand.
Third, the extent to which the chancellor principle impacts foreign policy depends on the individual. Past chancellors like Willy Brandt, Helmut Schmidt, Helmut Kohl and above all, Merkel, all possessed a proclivity for conducting foreign policy.
Similar to Merkel, Scholz favours competence and pragmatism over idealism. His campaign strategy was essentially based on presenting himself to the public as Merkel's natural heir and a continuation of "Merkelism".
One pillar of Merkelism was her visibility on the global stage and the desire to effectively shape all relevant foreign policy herself. The foreign ministers who worked under her did conduct diplomacy abroad, but she made all pivotal decisions, particularly after 2009.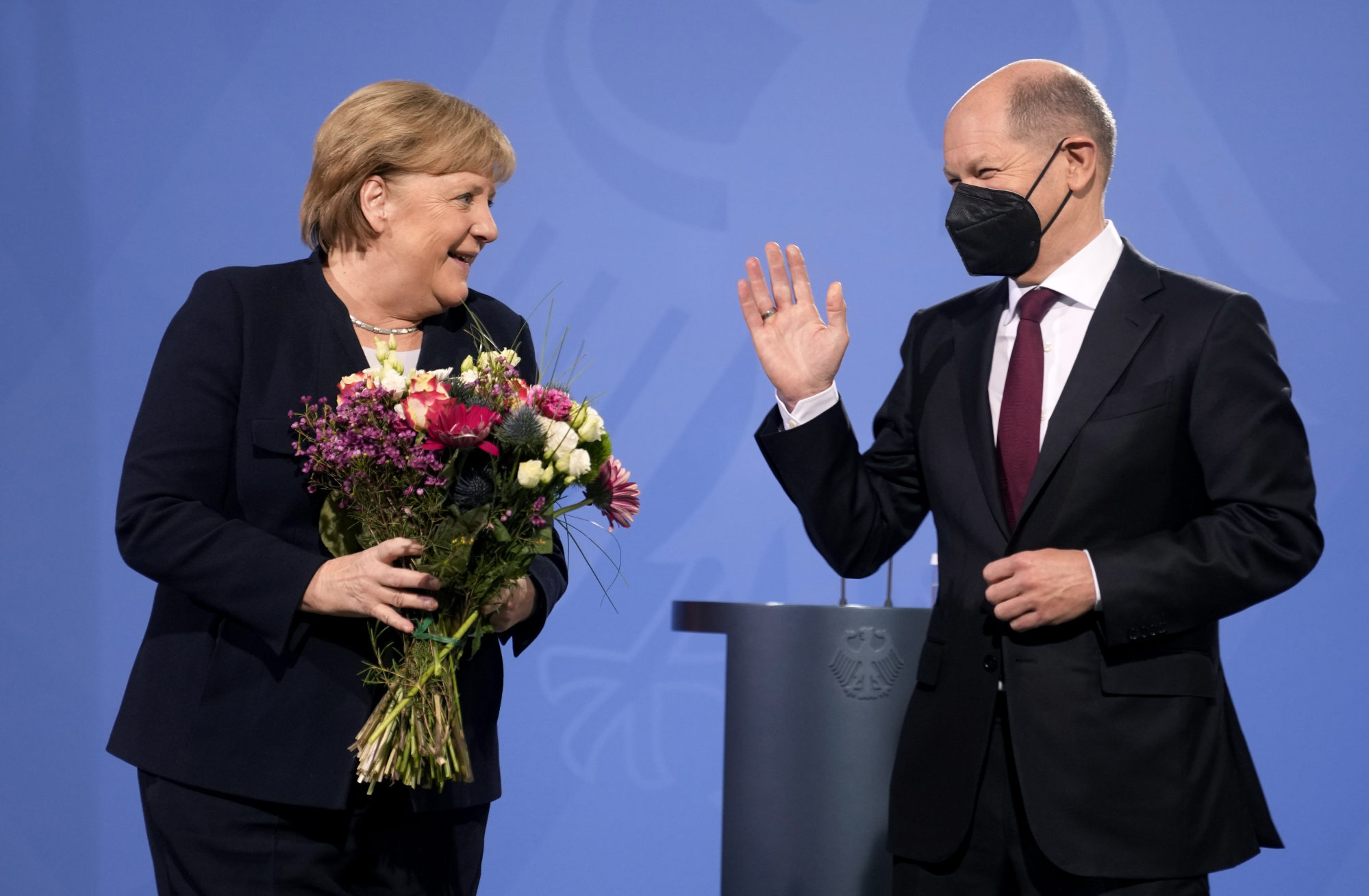 Scholz's recent remarks indicate that he will take a page out of Merkel's
foreign policy
book. "The government works together for our country, and we will also act together, also on questions of foreign policy or European policy," he stated in several interviews last week.
Social Democrat parliamentary group leader Rolf Mützenich also said in an interview with broadcaster Deutschlandfunk that German foreign policy was "conducted and thought out" in the chancellery.
In regards to China, Scholz said: "We think it is important to do everything one can to make the world work together internationally, and any actions one takes in each case need to be weighed carefully. In a world that needs to work together, it is also about taking advantage of the signals of cooperation."
Scholz appears to be not only calling for restraint from Baerbock and others in her party, but also seems reluctant to follow Washington's appeal for a united front against Beijing.
The latter isn't a major surprise. Scholz has long been a proponent of Willy Brandt's Ostpolitik, or Wandel durch Annäherung (change through rapprochement), the idea that even diametrically opposed systems can find common ground. Confrontation has never been his calling card.
It seems inevitable that Scholz will lead the way on Germany's foreign policy. Anything else would not only come as a surprise but arguably be detrimental to his own persona. How this will impact the coalition in the long run is another matter.
For now, however, the German paradigm shift towards China does not only seem overblown but unrealistic as long as Scholz follows in the steps of those former chancellors who have made foreign policy their prerogative.
Thomas O. Falk is a UK-based independent journalist and political analyst who is currently working on a PhD with a focus on German foreign policy during the Kohl and Merkel years