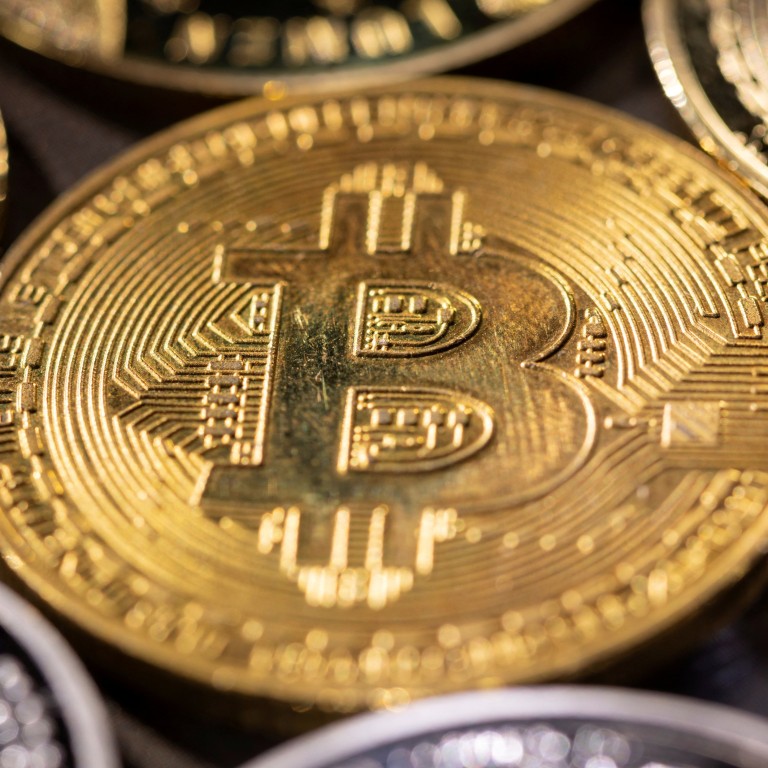 How bitcoin proved its staying power in 2021, and what to expect from the cryptocurrency industry in 2022
The world's largest cryptocurrency reached record prices, expanded its usage and made links with traditional banking institutions this year
As bitcoin enters the mainstream, education and fair regulation will be key in 2022 to ensure ordinary investors can benefit
Ever since its launch more than a decade ago, bitcoin has slowly but surely permeated the digital lives and wallets of people across the world. Operating beyond the realms of traditional financial infrastructures, the cryptocurrency asset has been viewed by many as an outsider – an unknown and unpredictable stranger.
However, in 2021, bitcoin put on a suit and tie and stepped into the light, challenging such perceptions. It made inroads with banking institutions and traditional investors and proved its staying power by reaching new price records. In doing so, it provided indicators of where the crypto industry is heading in 2022.
Bitcoin has continued to gain popularity as the world's largest cryptocurrency, boasting a market cap that is now nearing the US$1 trillion mark, representing almost half of the entire crypto market.
Despite its
ups and downs
, bitcoin continued to impress throughout the year, consistently setting new price records and reaching an all-time high of US$68,400 in November.
Many believed the turbulence of the
coronavirus pandemic
, including the economic volatility triggered by the Omicron variant, would negatively impact growth. However, bitcoin has shown robustness in the face of these challenges while other investment destinations have struggled.
Bitcoin's ability to weather a storm bodes well for investors in 2022, giving them confidence in its longevity and curbing the inclination to sell at the next sign of trouble. Its continued growth, despite the odds, has resulted in some investors championing bitcoin as a safe-haven asset, or "digital gold".
The continued success of bitcoin has not emerged in a vacuum. It comes hand in hand with the rapid rise of cryptocurrency adoption across the world in 2021. After hitting the US$1 trillion mark in early January, the cryptocurrency space surpassed the US$2 trillion mark in April, before briefly hitting US$3 trillion in November.
This market growth is not just being driven by trading and speculation. Users have continued to flood into the crypto world, with around 80 million blockchain wallets now in use.
As of August, global adoption was up 881 per cent year on year, with Vietnam, India and Pakistan firmly in the lead, according to blockchain data platform Chainalysis. Cryptocurrency adoption by ordinary people using peer-to-peer trading is on the rise. Most users are focused on transactions and individual savings, highlighting the utility of crypto, especially for the unbanked.
This also marked the year when bitcoin bridged the gap between the decentralised space and traditional infrastructures. There were a number of bitcoin exchange-traded fund (ETF) launches this year, but none more groundbreaking than BITO, the first-ever bitcoin ETF approved by the US Securities and Exchange Commission, which started trading on the New York Stock Exchange in October.
Now that bitcoin ETFs can be bought and sold on the stock exchange, a wider pool of investors can leverage the digital currency's growth by buying shares directly through fund companies or brokerages.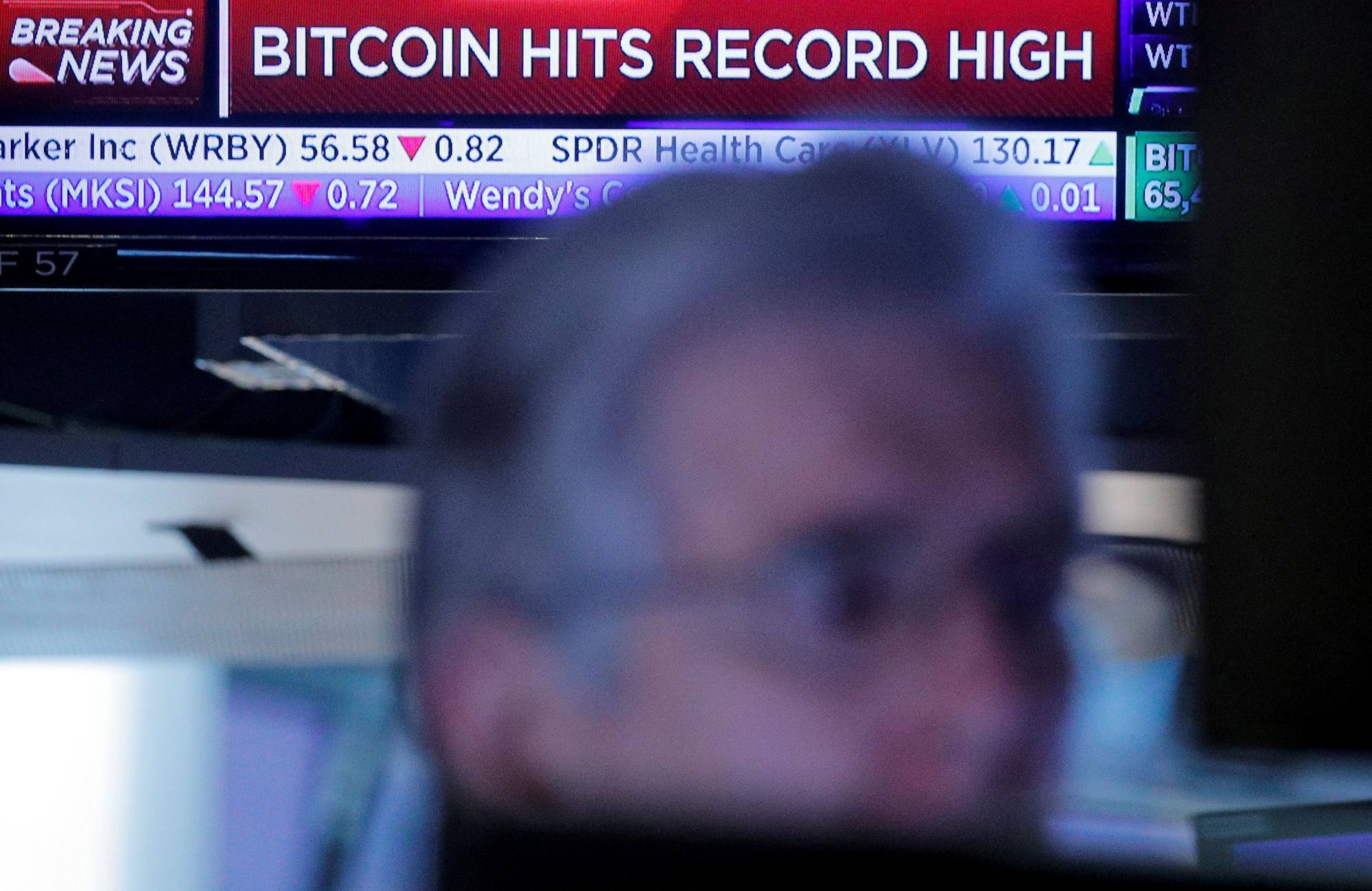 This provides exposure to the bitcoin ecosystem without the same level of risk as buying bitcoin itself, or the accessibility challenges of digital wallets. With more bitcoin ETF launches likely in 2022, the finance industry is bracing for potential new ETFs for ethereum and other cryptocurrencies.
The US isn't alone in recognising that bitcoin is here to stay. Financial institutions around the world are becoming more accepting of crypto as it filters into mainstream adoption. MasterCard has debuted a new offering of crypto credit card rewards in the Asia-Pacific, while Visa has launched a crypto consulting service.
Despite notable crypto crackdowns, including China's
outright ban
, Turkey's ban on crypto payments, and the restrictions on crypto mining in Kazakhstan and Iran, bitcoin has ended the year in a more favourable light than it started.
Many regulators have changed their stance as crypto proves its ability to streamline the issuance, transfer and management of traditional assets, as well as facilitate cross-border payments with significant speed and cost advantages.
They are gradually becoming aware of the relevance and utility of bitcoin and other blockchain technology in modern day financial systems. As such, many have sought to regulate in ways that will not stifle growth.
El Salvador
has become the first country to make bitcoin legal tender, while countries like the UK, Japan and Australia have taken a more restrained stance, welcoming crypto exchanges but requiring them to register with authorities before entering the market.
In India, lawmakers have been consulting the industry and are considering introducing more collaborative legislation that ensures crypto has the right checks and balances to prevent malpractice but enough freedom to allow the industry to thrive.
Bitcoin's successes this year have come despite economic challenges and regulatory flux. The reason? People are getting behind crypto en masse. It's becoming more accessible and trustworthy.
It's now easier to visualise what the future of finance looks like and understand how bitcoin and other crypto assets will play a role.
What's more, with the runaway success of other digital assets such as
NFTs
, 2021 marked the year when we started to comprehend just how central these assets will be in the decentralised future.
Building on this year's gains, 2022 will no doubt bring more record highs. However, we're not there yet. As bitcoin and its associated technology becomes more mainstream, we need to focus on bringing everyone along on the journey.
In 2022, education is going to be key to make sure the whole world is able to access the promise of bitcoin and create a robust system based on mutual understanding.
Sumit Gupta is co-founder and CEO of CoinDCX, India's first crypto unicorn