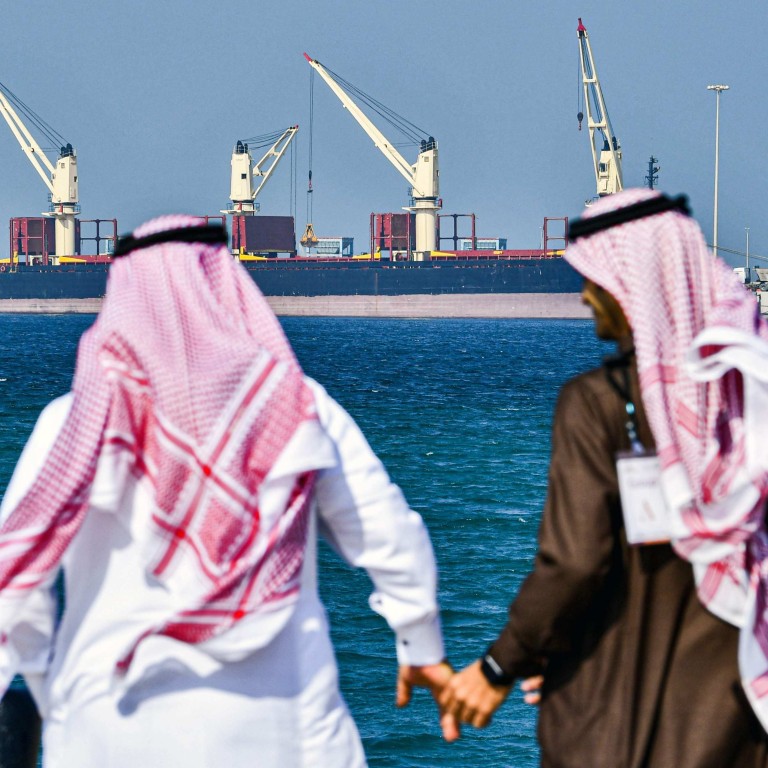 Opinion
Editorial
by SCMP Editorial
Editorial
by SCMP Editorial
Greater cooperation between China and the Middle East benefits all
Agreements struck in principle during visits to China by top diplomats from a number of Gulf nations point to Beijing markedly increasing its interaction with the region beyond energy supplies and come at a time of global economic and geopolitical uncertainty
Diplomatic activity between China and the world has been curtailed due to the nation's zero-tolerance Covid-19 policy. The visits by the secretary general of the Gulf Cooperation Council (GCC) and foreign ministers of four of its member countries, in addition to the top diplomats from Iran and Turkey, is therefore significant.
Agreements struck in principle make that plain; although short on detail, they point to Beijing markedly increasing its interaction with the region beyond energy supplies. Greater engagement through fulfilling visions of a strategic partnership, free-trade pact and boosting investment through the Belt and Road Initiative will benefit all sides at a time of global economic and geopolitical uncertainty.
The in-person meetings in Wuxi between State Councillor and Foreign Minister Wang Yi and GCC secretary general Nayef Falah al-Hajraf and counterparts from Saudi Arabia, Kuwait, Oman and Bahrain and separately, Iran and Turkey, would outwardly appear to be about guaranteeing Beijing's energy supplies.
In 2020, GCC countries accounted for 69 per cent of China's crude oil imports and there was an annual increase of 6.9 per cent in the first half of last year. But although the issue was bound to be on the agenda, there was no mention in final statements. The Foreign Ministry instead said the sides had agreed to establish a strategic partnership, quickly wrap up long-running negotiations for a free-trade pact and speed up the signing of an action plan for deeper dialogue by 2025.
These are long-sought goals for Beijing, which in recent years has increasingly viewed the Middle East as of importance for its strategic location as much as its oil. The region is at the crossroads of Asia, Africa and Europe, making it a critical part of the BRI.
Although the United States has long been the dominant foreign power in the region, its attaining energy self-sufficiency and withdrawal from military conflicts has given China space to increase its involvement. Amid Washington's efforts to isolate China, the Mideast is a natural place for Beijing to turn. It is now the region's biggest trading partner and energy buyer and comprehensive strategic partnerships have been forged with Saudi Arabia, Egypt and the United Arab Emirates.
China is well placed to help Mideast countries reduce their economic dependence on oil and gas imports and strengthen diversification. It can offer solar panels and wind farms and advanced technology. Iran and Turkey have their own economic pressures, the former as a result of US sanctions and the latter due to a volatile currency; China also has a role in talks on Iran's nuclear programme.
Greater economic cooperation and policy coordination between China and the Gulf nations will be mutually beneficial. With it will come growth, stability and certainty.