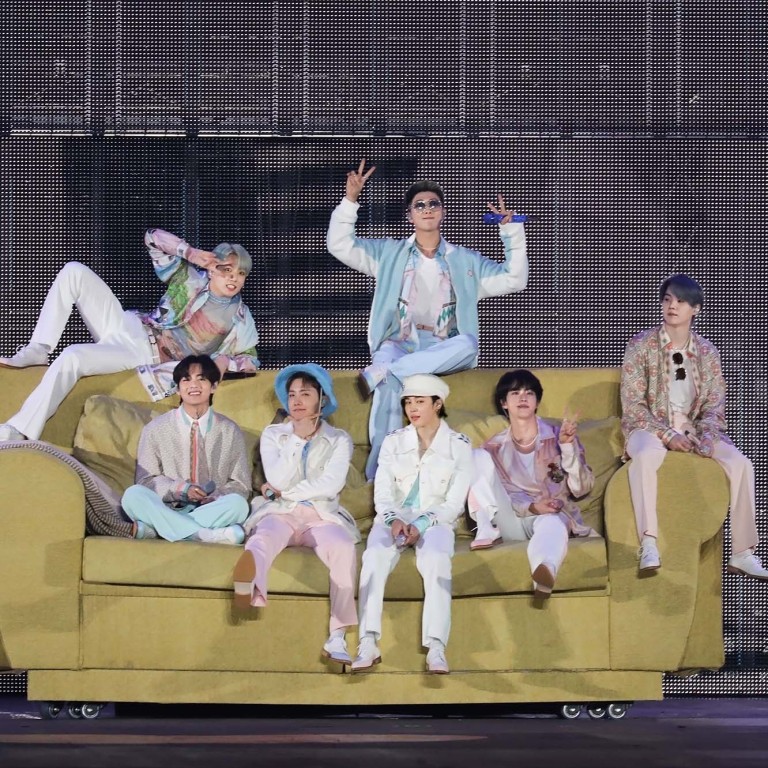 Opinion
Eye on Asia
by Weiwei Geng
Eye on Asia
by Weiwei Geng
Big Tech beware: Asian creators are rewriting the future with Web 3.0
The proliferation of blockchain and NFTs is decentralising the web, allowing creators to monetise their connections without depending on Big Tech social media platforms
What gives Asian creators the edge over their Western counterparts is not just their numbers – it's also the readiness of Asian audiences to embrace Web 3.0's new, immersive experiences
The creator economy, estimated to be worth more than US$100 billion worldwide, is thriving. More than 50 million people globally consider themselves creators, and much success has been attained on social media platforms from Instagram to YouTube and Douyin. But this ecosystem is
transforming rapidly
with the arrival of "Web 3.0".
If Web 1.0 was the beginning, where we consumed content passively on the internet, and Web 2.0 gave us the power to create that content and share it, then Web 3.0 is the decentralised web – flipping the platform-centric model on its head, ripping power from Big Tech and handing it to the creators themselves.
Beyond empowering creators, this shake-up is reshaping the creator economy. And this time, Asian creators are designing the blueprints.
Making up more than 60 per cent of social media users worldwide, Asia takes the majority share of the ecosystem. Internet penetration may have reached critical mass later than in the West but Asia's digital landscape has grown quickly into a vibrant, engaged and innovative space.
And Asia's users are breaking away from conventional, Western-dominated forms of entertainment in search of their own relatable and engaging creators. The variety of platforms across Asia has also seeded a more experimental social media landscape.
Asian tech platforms and users are adept at developing apps that serve local audiences' needs better than Silicon Valley equivalents, from
WeChat
and
Line
's evolution into payments and e-commerce to
Grab
's pioneering service fulfilment.
The meteoric rise of Beijing-based TikTok owner
ByteDance
also shows how Asian-led innovations are rivalling the dominance of companies such as Meta, YouTube, Twitter and Netflix.
Yet despite this colourful landscape, Asian creators trying to build sustainable careers on Web 2.0 are at a disadvantage. Monetisation models devised by Google and Facebook for creators in North America and Europe have not always delivered the same returns for creators with Asian audiences.
Earlier this year, interactive live-streaming platform Twitch cut its subscription prices for Asia-Pacific countries after data showed that Asian audiences were less prepared to pay. Because of this, Asian creators have had to be nimble and inventive.
It's precisely this adaptability and culture of experimentation that will allow Asian creators to define the new age of the decentralised creator economy. Asian creators have the impetus needed to design and nurture communities away from the dependence on mainstream Web 2 platforms.
Web 3.0 enables creators to convert the intensity of Asian fandom into more meaningful interactions with communities, resulting in more sustainable digital economies.
Leveraging the best of blockchain-based technology, creators can launch their own non-fungible tokens (NFTs) that unlock fan experiences, develop a range of digital collectibles and mint social tokens that develop connections with fans, without platforms taking a cut.
K-pop superstar band
BTS
is jumping on the success of this approach, transitioning from physical to virtual experiences through planned NFTs that offer exclusive access to music and band content.
While K-pop is a subsector of a music industry that sees its own unique share of gatekeepers, imagine what the space could look like in the Web 3.0 era? Idols could rise above the monopoly of record labels and artist management companies. Users could directly vote for and fund talent they want to support.
What gives Asian creators the edge over their Western counterparts is not just their numbers – it's also the readiness of Asian audiences to embrace Web 3.0's new, immersive experiences.
With at least 1 billion players worldwide, online gaming is seen by many as a precursor to the decentralised world of the metaverse, thanks to its virtual spaces where users can explore, interact and buy digital assets.
China, South Korea and Japan have the biggest online gaming reach, showing their predisposition towards virtual engagement. It's this open and receptive nature that creators should look to channel when designing new forms of interaction.
Asia's phenomenal digital rise has primed both creators and audiences for the leap into Web 3.0. Having grown and adapted within the constraints of traditional forms of social media, Asian creators now have a chance to break free. Web 3.0 will allow creators and their fans to build ecosystems that serve them, as opposed to Big Tech.
This new infrastructure has the potential to stimulate a new generation of Asian creators, resulting in a much more diverse, representative and independent creator economy.
Weiwei Geng is the CEO of Unite.io, a creator ecosystem built in Asia for Asia that looks to put power into the hands of the continent's creative communities