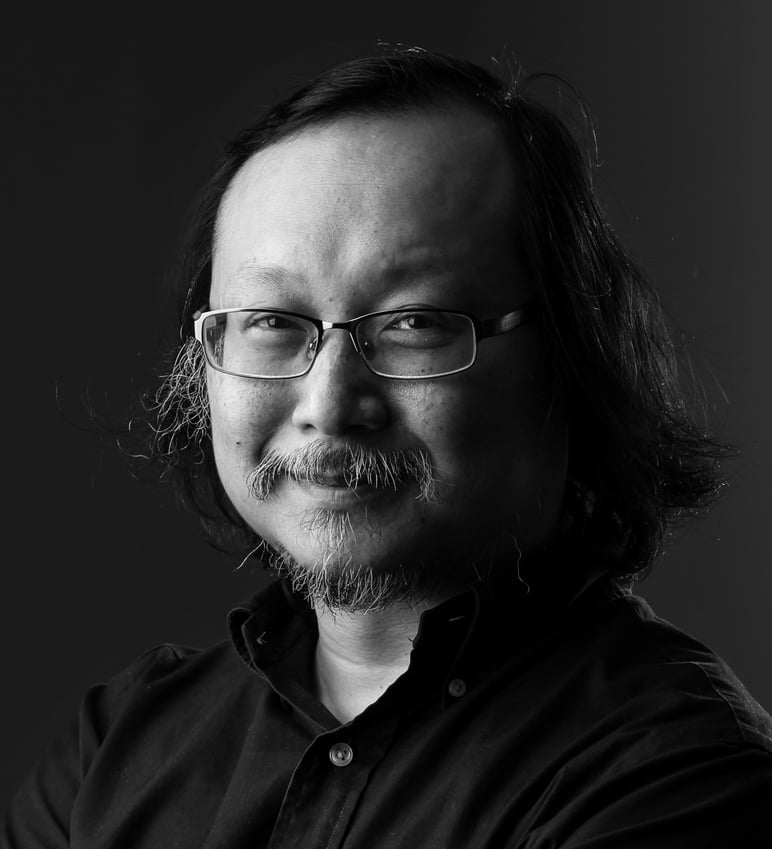 How Xi Jinping became the real-life Dr Evil through the mainstream Western media
Endless negative news stories and opinion pieces about how bad China is in almost every way, from the serious to the ludicrous, from within its own borders to the world stage, are bound to shape public perception
Almost nine in 10 Americans (89 per cent) consider China a competitor or enemy, rather than a partner, according to the authoritative Pew Research.
Commenting, Winston Lord, a US ambassador to China in the 1980s, said Beijing only had itself to blame.
"The shift is caused by China's actions under Xi [Jinping], the repression at home, the more aggressive approach abroad and intrusions in societies, including our own," Lord said. "It has turned off not only Americans, but also Europeans and Australians."
Lord was once one of Henry Kissinger's bright young proteges. There is no dispute that he understands China-US relations better than most. He may have half a point. But there is also the other half, which is that if you are bombarded with negative stories about a country, day in and day out, year after year, to an absurd degree by the mainstream media, you too would think that country is just about the worst on Earth.
I was inspired to write this column by an alternative take, "How the threat of China was made in the USA", from AJ+, a web channel of Al-Jazeera, which helps explain why the perception – "China is bad, period!" – is so widespread. Just consider some of the endless headlines cited in the news clip. They amount to subgenres of China news and analysis, with their own templates and preset assumptions and narratives; you just need to slot in different names for people and countries, time periods and numerical figures. Seemingly inexhaustible, they come out in mind-numbing regularity and rapidity, in this era of 24-hour non-stop news cycles. The following is just a tiny sample.
The Chinese government is bad
"Xi Jinping Is Rewriting China's History", The New York Times, November 15, 2021
"China tries to tamp down controversy surrounding tennis star Peng Shuai", US National Public Radio (NPR), November 22, 2021
"Covid-Era Controls May Outlast the Virus", The New York Times, January 30, 2022
Chinese culture is bad
"China zoo 'tries to pass dog off as wolf'", BBC, March 5, 2021
"Why gendercide is the real 'war on women'", CNN, November 14, 2014
"China's toxic work culture results in deaths and suicide", Forbes, January 12, 2021
Chinese culinary practices are bad
"One Reason for Rising Food Prices? Chinese Hoarding", Bloomberg, January 5, 2022
"China's Monster Fishing Fleet: Though not alone in its destructive practices, Beijing's rapacious fleet causes humanitarian disasters and has a unique military mission", Foreign Policy, November 30, 2020
"Why Chinese food safety is so bad", CNN, January 16, 2015
Chinese tech is bad
"Why China can't innovate", Harvard Business Review, March 2014
"Is TikTok Spying on You for China?", Forbes, July 25, 2020
"The world's largest surveillance system is growing – and so is the backlash", Fortune, November 3, 2020
"How the Clean Network Changed the Future of Global Technology Competition: A US State Department initiative changed the competitive landscape for 5G", Harvard Business Review, October 5, 2021
Chinese handling of Covid-19 was and is still bad
"The Chinese Government's Cover-Up Killed Health Care Workers Worldwide", Foreign Policy, March 18, 2021
"Omicron variant threatens to be Xi Jinping's undoing", Nikkei Asia, February 2, 2022
"Thousands of lives lost due to China's Covid cover-up: US Republican report", The Times of India, August 2, 2021
"China Covid-19: How state media and censorship took on coronavirus", BBC, December 29, 2020
"Beijing is intentionally under-reporting China's Covid death rate", Forbes, January 2, 2022
China is bad on human rights
"The IOC and sponsors of the Beijing Games are complicit in China's human rights abuses", The Washington Post, January 31, 2022
"China's genocide against the Uygurs, in 4 disturbing charts, Vox, March 10, 2021
"China breaching every article in genocide convention, says legal report on Uygurs", The Guardian, March 10, 2021
Chinese support for "rogue states" such as Iran, Russia and North Korea is bad
"China has to be put in the category of a 'rogue state'", Deutsche Welle (DW), January 22, 2019
"China and the 'Rogues': How China Deals with Pariah States", The Diplomat, June 30, 2017
"How Russia and China Undermine Democracy", Foreign Affairs, October 2, 2018
China is bad for Africa and developing nations
"China: Is it burdening poor countries with unsustainable debt?" BBC, January 6, 2022
"India subtly warns nations of China's debt trap diplomacy", Deccan Herald, July 31, 2020
China is bad for American jobs and manufacturing
"China trade deficit has cost the US 3.7 million jobs this century", CNBC, January 30, 2020
"Trump vows to end China's job 'theft'", BBC, February 6, 2019
"China really is to blame for millions of lost US manufacturing jobs", MarketWatch, May 14, 2018
"How America's biggest companies made China great again", Newsweek, June 24, 2019
"1 Million Workers. 90 Million iPhones. 17 Suicides. Who's to Blame?", Wired, February. 28, 2011
China is bad for threatening Taiwan
"Beijing's Attempts to Intimidate Taiwan Have Backfired", Foreign Policy, July 30, 2021
"Why Is China Bullying Taiwan?", The Diplomat, August 3, 2018
China is bad for cracking down in Hong Kong
"A Form of Brainwashing': China Remakes Hong Kong. Neighbours are urged to report on one another. Children are taught to look for traitors. Officials are pressed to pledge their loyalty", The New York Times, June 29, 2021
"The leader who killed her city: Carrie Lam has been a unique failure. Yet she is merely a symptom of Hong Kong's ills", The Atlantic, June 18, 2020
"How China's Rise Has Forced Hong Kong's Decline", The New York Review of Books, November 26, 2019
China is bad for regional peace in Asia
"Top US admiral warns about China threat at Halifax forum in Canada", Associated Press, November 21, 2021
"China's bullying of Australia is bound to backfire", Nikkei Asia, November 5, 2020
"China is the 'principal military and economic threat' in Asia", CNBC, December 8, 2020
China is bad for democracy and freedom
"The World Is Fed Up with China's Belligerence", The Atlantic, November 9, 2021
"China's Ambitions: Beijing's campaign to destroy a fiercely pro-democracy newspaper suggests the playbook that it will use against other open societies", The Wall Street Journal, January 27, 2022
"China Wants to Rule the World by Controlling the Rules", The Atlantic, December 9, 2021
"China wants to reshape the global order", Axios, January 19, 2018
You be the judge
In short, China is bad for the world, in almost every possible way. It seems President Xi Jinping and his henchmen spend all their waking hours thinking of new ways to oppress and brainwash the Chinese people, exterminate ethnic minorities, destabilise poor nations, subvert Western democracies and plot world conquest.
In 2020, the media organisation Declassified UK released a statistical study of the reliance on unnamed intelligence or government sources by the British news media. It concluded that they routinely helped to demonise states identified by the British government as enemies, while whitewashing those considered as allies.
But the Brits pale in comparison with Americans. Upon retirement, many of the most senior officials from the US intelligence, counterterrorism and domestic law enforcement agencies end up being paid commentators and pundits for big US media corporations. For a list of their names and career paths, see my column,
"Why do so many US intelligence chiefs become media pundits?"
on June 24, 2021.
Imagine how it might look if a large number of retired Chinese intelligence and security chiefs ended up writing for China's news media. Maybe Xi really is the real-life Dr Evil. More likely, though, the mainstream Western media basically follows their governments' foreign policy priorities and goals.