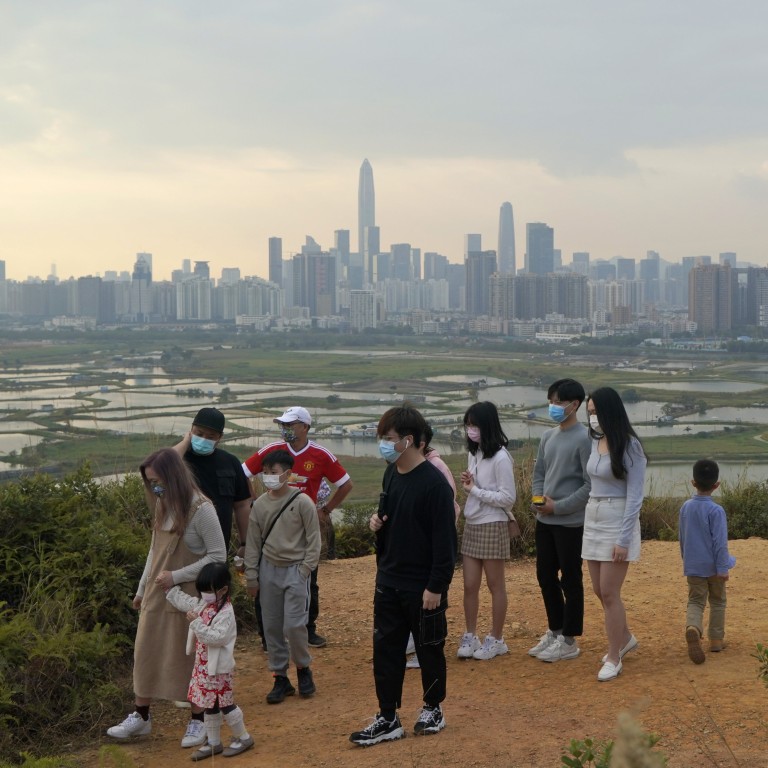 Lantau Tomorrow and Northern Metropolis are not what Hong Kong needs to rebuild social harmony
For many, home ownership is key to improving people's quality of life. There is no lack of smaller-scale, feasible ideas to solve our housing woes. Big-budget, flashy mega projects, which take decades to complete, are not the answer
As we patiently wait for the
chief executive election
, potential candidates now have more time to offer the Election Committee and the general public their vision of Hong Kong's rebirth.
The most pressing issue on any policy platform is to rebuild social harmony, in particular by providing the opportunities and means to improve people's quality of life and instilling a sense of belonging among our youth. Home ownership, being our city's yardstick in defining the "haves" and "have-nots", is perceived by the majority as being key to achieving such harmony.
Hong Kong's
housing challenges
are daunting, but our social and political environments have changed. On one hand, local developers should no longer need a memo from Beijing to play a more significant role in achieving President Xi Jinping's
"common prosperity" vision
, learning from the
clampdowns
last year on mainland property developers, technology giants, and education and gaming industries.
Some proactive developers took
the cue
and reacted by donating land, offering flat prizes for vaccination lotteries, or piloting affordable housing schemes. The social responsibility sentiment is shifting before our eyes.
On the other hand, with virtually all
opposition eradicated
from the Legislative Council, the chief executive may well be able to get initiatives passed, budgets approved, and policies executed with little resistance. In addition, the government can tap sensitive land areas, including ancestral sites, wetlands and country parks without worrying about violent protests or time-consuming judicial reviews.
Chief Executive Carrie Lam Cheng Yuet-ngor has been aggressively pushing several development visions during her tenure. These projects will last well past her administration.
Even before we have a clear idea on
Lantau Tomorrow
, Lam announced the
Northern Metropolis
development strategy last October – less than nine months before her current term ends on June 30 this year – to develop 30,000 hectares of land in Yuen Long and North districts.
The total development area is enormous; about four times the size of Hong Kong Island or close to 18 times the reclaimed land target for Lantau Tomorrow. Is the government trying too hard to present one grand vision after another? Will too many grands ideas divide the focus and suffocate the team, especially when that team might be shuffled every five years?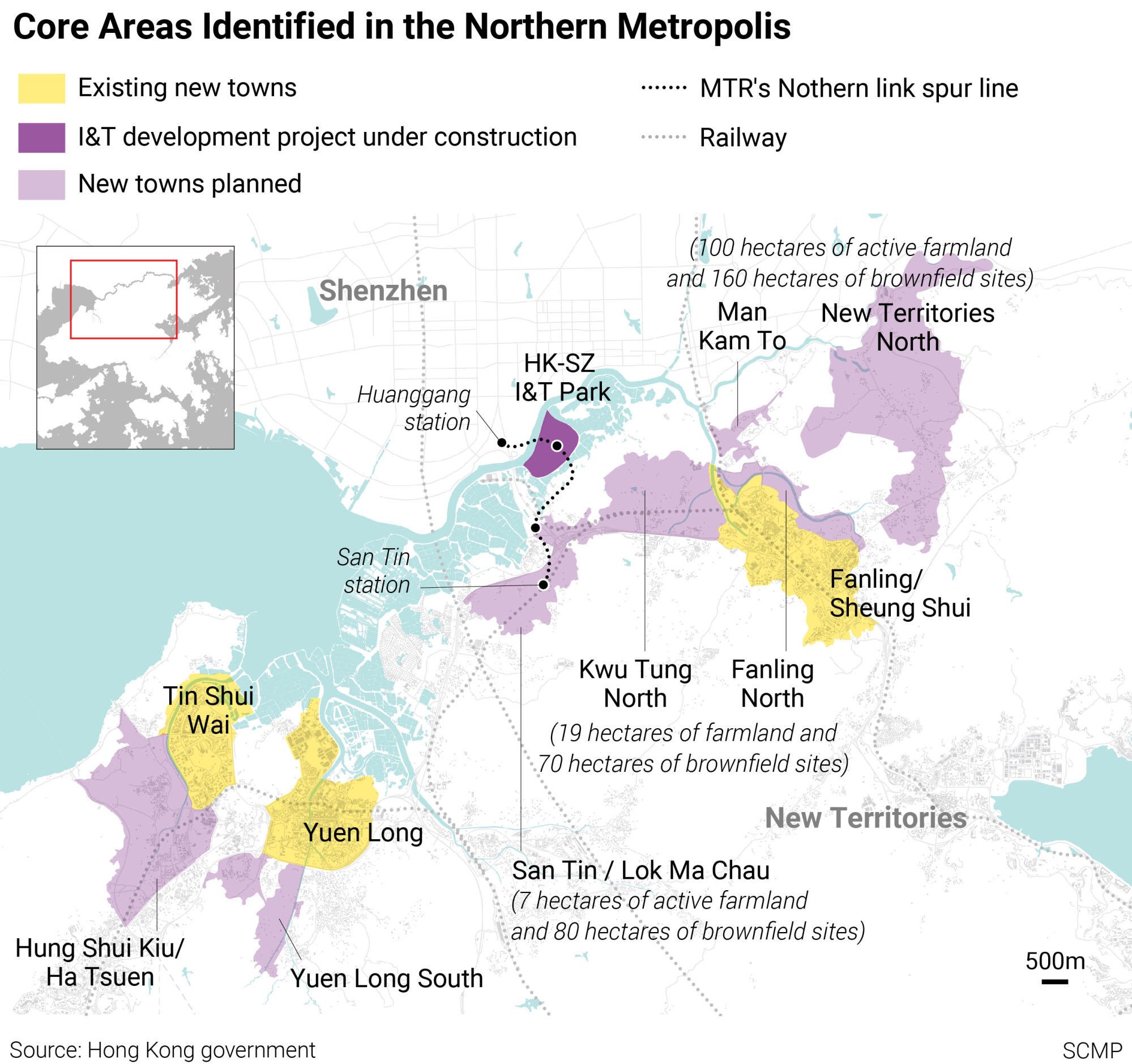 In particular, at the moment we have little idea how much these mega developments would cost. Lantau Tomorrow's
HK$624 billion price tag
was estimated three years ago, in March 2019.
Any prudent developer knows budgets need to be periodically updated to be credible, as they must take into account the changing economic outlook, inflation, interest rates, market sentiments, materials and labour costs, plus other factors. In the past three years, we have had no public updates on the cost of Lantau Tomorrow, while the pandemic fight continues to put our fiscal reserves under great pressure.
Lam said last October that the government would
raise funds
for the Northern Metropolis project. Unfortunately, the published
86-page report
was heavy on foresight but light on substance, never mind the lack of a budget estimate.
In his budget speech on Wednesday, Finance Secretary Paul Chan Mo-po
allocated HK$100 billion
for the project while making clear that would not be the final cost.
In the commercial world, if you walked into a boardroom with a visionary idea but no budget estimates, funding strategy or return projections, you would probably be asked to leave and stop wasting everyone's time.
With its proximity to Shenzhen, the Northern Metropolis would integrate Hong Kong into the mainland's overall development and align it with the national 14th five-year plan. However, the announcement seems premature and untimely, to say the least.
Why unveil it only months away from a chief executive election? We know that being visionary should go hand in hand with being responsible, and such responsibilities include a minimum level of resources, and fiscal and strategic planning. Otherwise, visions could easily become illusions.
The upcoming sixth-term administration is probably the most important since the handover, as our next leader needs to make immediate profound changes to all sectors of society, to tackle poverty, reduce the wealth gap, staunch the loss of talent and give us a taste of "common prosperity".
What we urgently need, before any clear strategies for mega developments, is a major overhaul of housing policies, to take advantage of the current political environment and turn things around quickly. Harmony-building should not take 10 or 20 years.
We might consider some policy suggestions from previous chief executive candidates that would take less time to realise, including adjusting the ratio of subsidised flats that can be sold at cost, mandating that the MTR Corporation provide affordable housing above new stations, relocating the Kwai Tsing Container Terminal to free up buildable land, advancing
modular integrated construction
to produce more flats in less time, or implementing a
vacancy tax
to deter property hoarding.
Let's hope the next chief executive is wise enough to put forward concrete and feasible proposals that can be realised during his or her five-year term in office. And these ideas might not require HK$1 billion studies or 20 years to achieve them, but they could still be visionary, too.
Dennis Lee is a Hong Kong-born, America-licensed architect with 22 years of design experience in the US and China