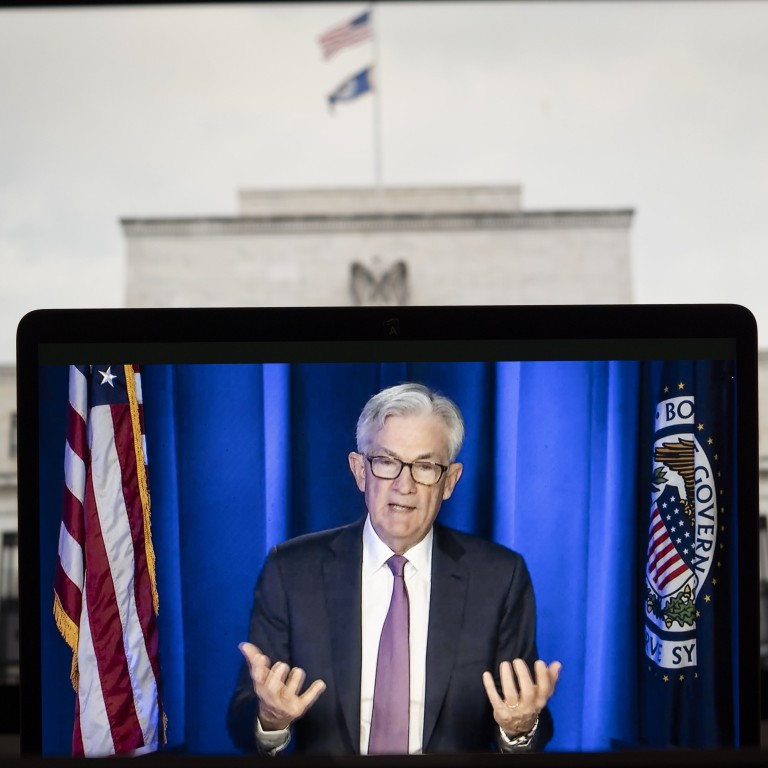 Opinion
Macroscope
by Neal Kimberley
Macroscope
by Neal Kimberley
Why the Fed's hawkish inflation turn isn't necessarily bad news for China's economy
The fiscal and monetary policy options at Beijing's disposal should insulate it if tighter Fed policy tips the US economy into recession
The combination of broad pledges of government support and a shift towards an economy more driven by domestic demand will ease China's exposure
The US Federal Reserve has finally rediscovered its inner hawk and kicked off what will be a succession of interest rate increases. Quantitative tightening will surely join the policy mix. There could be spillover effects that affect the Chinese economy, but Beijing has mitigating fiscal and monetary policy options at its disposal.
China is at a completely different stage in the economic cycle to the United States. The Fed is focused
on inflation
while Beijing's priority is supporting the pace of economic growth, but the steps Beijing is adopting are also the policies that should stand China in good stead if Fed tightening ultimately tips the US economy into recession.
Fed chair Jerome Powell says that "the probability of a [US] recession within the next year is not particularly elevated". Either way, having until recently categorised rising US prices as "
transitory
", the central bank is now determined to drive down US consumer price inflation. That figure was 7.9 per cent year on year in February, which stands in stark contrast to China's annualised 0.9 per cent reading last month.
No one can know whether the Fed tightening cycle will play out like this. Some would argue that if US financial markets take fright as these rate increases are announced, the Fed will pull back.
But there are other issues that also need to be considered. No one in mainland China or Hong Kong needs reminding that, despite containment efforts and vaccinations, Covid-19 still constitutes a health emergency. Containment-related lockdowns, while deemed necessary, also have adverse local economic consequences that require mitigating fiscal and monetary policy support.
Positive real Chinese interest rates arguably underpin yuan strength. That matters, given that China is such a huge importer of raw materials to support its economy, and pandemic-related supply chain shocks – compounded by the economic side effects of Russia's invasion of Ukraine – have sent commodity prices soaring.
Some degree of yuan strength is a partial buffer against imported inflation via elevated US dollar-denominated commodity prices.
Possible spillover effects from the Fed tightening cycle only add to the issues confronting the Chinese economy in 2022. However, the good news is that Beijing still has a variety of fiscal and monetary policy levers to pull, to help overcome the challenges.
Neal Kimberley is a commentator on macroeconomics and financial markets