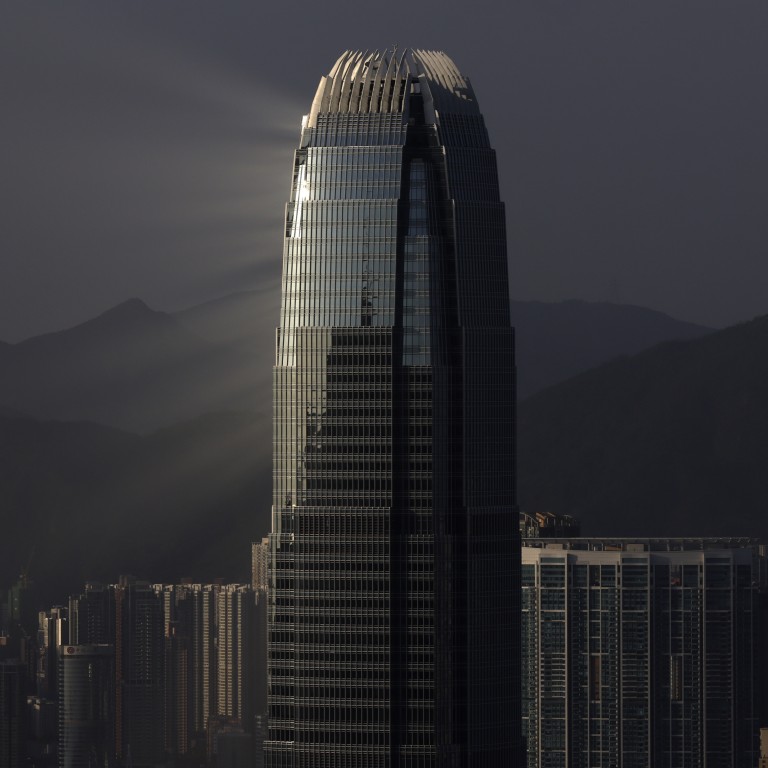 China's help will keep Hong Kong a beacon of finance and prosperity
Hong Kong's Covid-19 problem will end once China opens up and the city will regain its reputation as a vibrant international centre
The new chief executive will have the central government's full support and be able to focus their attention on pressing domestic matters
Questions about Hong Kong's viability as the leading financial centre of the Asia-Pacific are back in fashion. Observers recognise that passage of the national security law in 2020 restored peace to the city. Now, alarms are being raised about the
ineffective government response
to the Covid-19 pandemic.
Dissatisfaction has grown over the restrictions and policies that hinder or prevent
international business travellers
from coming to Hong Kong and locally based people operating in the region. There is no dispute that this damages the city's reputation as a sophisticated global centre.
Hong Kong's pandemic approach is arguably more rigid and longer-lasting than other leading global centres. Understandably, international firms are upset with the government. As a result, fears of a "
brain drain
" and reports of locally based international firms leaving Hong Kong or are planning to exit fill the business press.
The current challenges might seem overwhelming, but they pale next to some prior events. One example is international firms leaving Hong Kong during the Japanese occupation of the city from December 1941 to August 1945. Hong Kong quickly recovered.
The city's Covid-19 problem will end once China opens up. The city will regain its reputation as a vibrant international centre. The reason is that its vast internal business networks include many subnetworks which are settings for exchanges of knowledge and expertise and constitute bases for collaboration.
These networks have functioned for more than 150 years and are superior to the networks in every other Asian city, and they reach globally. Critics fail to grasp the scale, complexity and depth of these networks. It is necessary for firms to directly participate in them to be competitive in Asia.
There is much to be optimistic about. The new chief executive will have the full backing of China's leaders to address these social conditions. They created an organisational structure which provides direct access to the senior leadership in Beijing and frees the chief executive from concerns about dealing international concerns.
This leaves the chief executive to focus on internal Hong Kong affairs and to execute its participation in the Greater Bay Area scheme. This strengthens the city's reputation as a financial and corporate management centre. These resemble tasks performed by mayors of other global centres such as New York City and the City of London. Their remit is domestic issues, not international affairs.
The view that Hong Kong's position as the premier finance-corporate management centre of Asia-Pacific is irretrievably damaged has little basis in fact. Its sophisticated internal business networks reach globally and far surpass its competitors. Tokyo is mainly a domestic Japan centre and a base for Japanese international firms. Singapore is a business centre for Southeast Asia, not for the Asia-Pacific.
The increasing practice of China's firms choosing Hong Kong as their platform for global operations undergirds the city's future strength. China will soon be the world's largest economy, and this incentivises global firms to locate in Hong Kong to participate in networks with these Chinese firms.
Ultimately, Hong Kong's future as the leading financial and corporate management centre of the Asia-Pacific rests on China's support. Senior Beijing officials have expressed their confidence in the city as China's window to global capital.
That support is enshrined in Article 109 of the Basic Law, and the central government recently underscored that in the latest five-year plan when it assigned Hong Kong a pivotal role in the Greater Bay Area. The management reorganisation which gives Hong Kong direct access to the senior leadership in Beijing and local Chinese officials who deal with international affairs solidifies that support.
David Meyer is senior lecturer in management at the Olin Business School, Washington University in St Louis