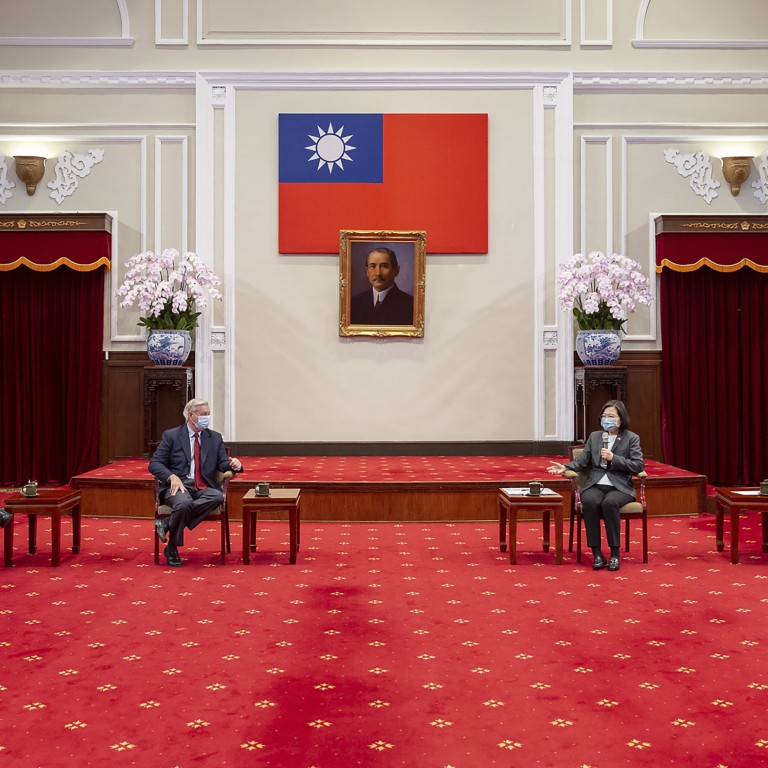 Opinion
Editorial
by SCMP Editorial
Editorial
by SCMP Editorial
Unnecessary US provocations heighten regional uncertainty
Washington is stirring tensions for political and strategic gain through weapons sales to Taiwan and talk of a visit to the island by high-ranking politicians
American weapons sales to Taiwan and visits by high-ranking politicians; these are the types of actions guaranteed to raise Beijing's ire. There is every reason given that Washington has in recent years been chipping away at pledges to abide by agreements that acknowledge there is only one China, the most recent promise being last month during a phone call between President Xi Jinping and his counterpart, Joe Biden. Yet, within weeks, about
US$95 million in training and equipment
was approved by the Pentagon to support the island's air-defence missile systems and reports circulated of a trip by a delegation led by House of Representatives speaker, Nancy Pelosi. These are unnecessary provocations that are not in the spirit of long-standing agreements and claims to be working for peace, and instead heighten regional uncertainty and instability.
The arms sale was the second approved in as many months and third since Biden took office 15 months ago. It continues an approach adopted by his predecessor, Donald Trump, who strengthened ties with Taipei to further rivalry with Beijing. A wise move would have been to reassess so reckless a strategy, but anti-Chinese sentiment is bipartisan and so strong in Washington that the administration has opted to move even closer to Taiwan and its independence-minded leader, Tsai Ing-wen. Revamped guidelines encourage exchanges between American dignitaries and Taiwanese counterparts and last November, two congressional delegations met with senior officials.
Pelosi's Taiwan trip, said by Taiwanese and Japanese media to be included as part of an Asian tour, would be the highest profile by an American politician since that of Trump's health secretary, Alex Azar, in August 2020. But she has come down with Covid-19 and plans have been postponed. Even without an official announcement,
Beijing reacted angrily, vowing "forceful measures"
if such a visit takes place.
Indignation is warranted given that Washington has signed agreements pledging to uphold the one-China principle and respect Chinese sovereignty. But when the US switched diplomatic relations from Taipei to Beijing in 1979, a congressional act obligated it to ensure the island's defence. Russia's invasion of Ukraine would appear to be an excuse for Biden's administration to sell more weapons, siding with Taiwanese officials who contend Beijing plans similar action against the self-ruled island it considers a renegade province.
There is no such evidence and circumstances are markedly different. The US is stirring tensions for political and strategic gain.
Biden told Xi he wants cooperation rather than confrontation
, but his country's actions reveal otherwise. Only by appreciating the gravity of the Taiwan issue is there a chance for peace.