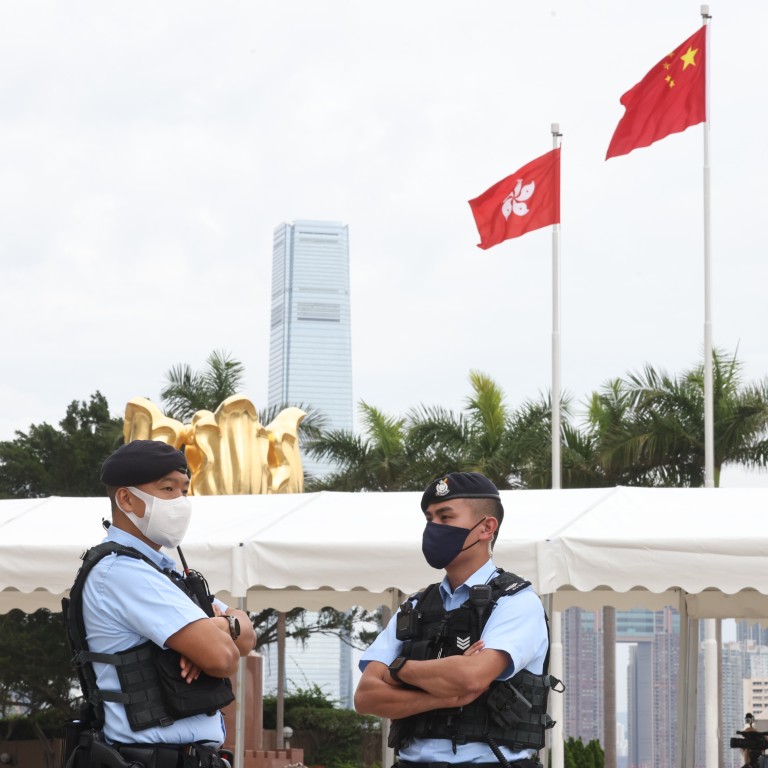 National security law and one-man election race show Beijing's plan for Hong Kong is right on track
The election of John Lee in a race in which he was the sole candidate, the exodus of unpatriotic Hongkongers and the mass arrests under the national security law all point to everything falling into place
Rule of law in Hong Kong remains alive and well, it would seem, with judges recently expressing concerns about prosecutorial delays in national security cases
Everything in Hong Kong has fallen into its rightful place. John Lee Ka-chiu was
elected
last Sunday as the next chief executive, by 1,416 of 1,461 patriotic Election Committee members in an election where there was no one else to choose. Of the remaining 45, eight voted against Lee, four cast blank ballots, and 33 did not vote.
The notion of choice is anathema to Hong Kong's stability, as the decades-long battle for universal suffrage has shown.
As Lee marks the third devout Catholic out of five Hong Kong leaders since 1997, after Donald Tsang Yam-kuen and Carrie Lam Cheng Yuet-ngor, the pious could almost be forgiven for believing that everything that has happened in our city in the past 25 years was designed by God to test the will, endurance and faith of Hongkongers.
Of the 53 arrested, whose ranks include lawyers, former legislators and district councillors, social workers, medical professionals, journalists and academics, 47 were charged in February 2021, with 34 currently remanded in custody. They face the possibility of life imprisonment. Under Article 42 of the national security law, bail must be denied unless there are sufficient grounds to believe the defendant "will not continue to commit acts endangering national security".
Last December, Hong Kong's Court of Final Appeal helpfully enlarged the applicability of Article 42 to other laws of Hong Kong, while ruling it had no jurisdiction to review the law's compatibility with the Basic Law of Hong Kong and the Hong Kong Bill of Rights Ordinance.
In one case, presided over by Judge Alex Lee Wan-tang, the two defendants had already pleaded guilty to conspiring with now-defunct Apple Daily mogul Jimmy Lai Chee-ying to collude with foreign forces in seeking sanctions on China and Hong Kong.
The delay pertained to the prosecution's request, which Lee granted, that their sentencing be adjourned for at least three months until after Lai could be tried and, if convicted, sentenced for his part.
When even Nancy Kissel was permitted to seek bail in 2010, after the Court of Final Appeal quashed her first murder conviction and ordered a retrial, without having to show she would not continue to commit murderous acts, China wants everyone to know that to shout slogans or post social media content about Hong Kong and democracy is a crime almost as grave and dangerous as murder.
The Last Judgment awaits us all, for our sins (John 5:29). Not for a thousand years, but in eternity.
Phil C.W. Chan is a legal scholar whose over 30 peer-reviewed publications include a study on the Irish constitution and natural law