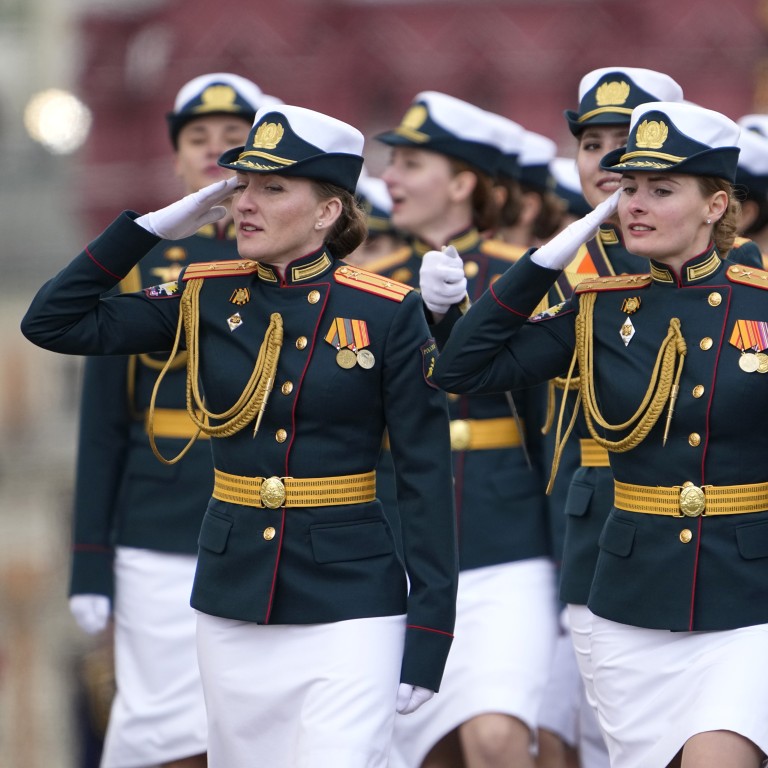 Opinion
Editorial
by SCMP Editorial
Editorial
by SCMP Editorial
Ukraine war cries out for compromise, not show of military force
As Russia marked Victory Day with a parade of its battlefield might, the West increased its support for Kyiv at a time when talks are the best chance for peace
Russian President Vladimir Putin was not able to use his country's remembrance of its victory over Nazi Germany 77 years ago to also declare its soldiers had conquered neighbouring Ukraine.
Instead, as the annual show of military strength centred on Moscow's Red Square took place yesterday, the war dragged on into its 74th day with the death toll rising, humanitarian crisis worsening and economic, energy and food disruptions snaking ever-further from Eastern Europe.
Three rounds of diplomatic negotiations have failed to end the conflict and the United Nations has proven incapable of keeping the belligerents apart.
But with the Kremlin seemingly determined to push ahead and the United States and its allies toughening sanctions and funnelling weapons to Kyiv, bloodshed and hardship are heightening, leaving diplomacy as the best hope for a resolution.
Victory Day is a chance for Russia to show off its military might and the mood this year was of defiance. But amid efforts to rally support for the war, it was also a sombre occasion as about 14,000 soldiers, including regiments involved in the fighting, joined tanks and ballistic missiles in the parade.
Putin justified the invasion by blaming Nato expansion for threatening national security. But while territory in Ukraine's south and east has been seized, Moscow's expected swift taking control of a sovereign country claimed to have been a historic part of Russian territory remains elusive.
Leaders of the Group of Seven most industrialised nations vowed to punish Moscow by further deepening its economic isolation.
A quarter of Ukraine's population has been uprooted, with 5.5 million fleeing the country and 7.1 million being internally displaced, creating Europe's worst humanitarian crisis since the Yugoslav wars in the 1990s.
The ramifications are global, with Ukraine and Russia producing more than a quarter of the world's wheat and 14 per cent of oil and gas being from Russian wells, leading to food and energy price increases that have caused shortages and inflation.
Putin has likened the war in Ukraine to the challenge Russia faced during World War II, contending the battle is against Nazi-inspired nationalists who threaten his country's security.
Ukraine and its supporters deny the accusation, claiming the invasion is an attempt to rebuild the Soviet Union to forge a lasting legacy.
But the array of economic and diplomatic sanctions the US, Europe and their allies have unleashed to disconnect Moscow from global trade and finance have failed to bring about a withdrawal. The weapons they are giving Ukraine are prolonging the fighting.
China is among the few countries calling for a diplomatic solution. There is little mood for such an effort in the West. But talks and compromise by Moscow and Kyiv are the best chance for peace.