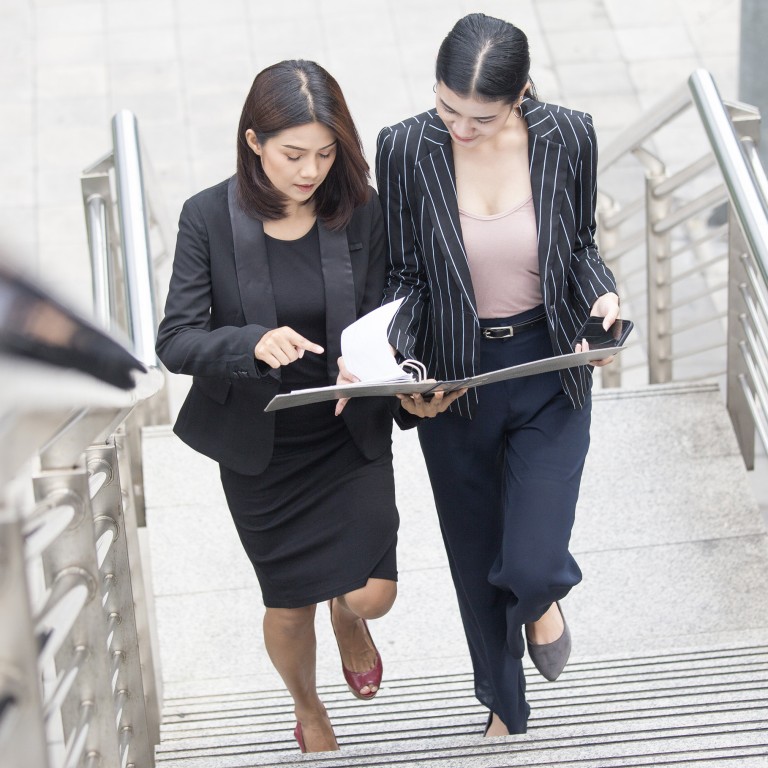 Opinion
Editorial
by SCMP Editorial
Editorial
by SCMP Editorial
Business must utilise potential of women in Hong Kong
Moves by banks to help female entrepreneurs with start-ups and advances in the financial services industry come at critical time for economy
The International Monetary Fund and the Hong Kong government have both slashed economic growth forecasts, reflecting the negative impact of the pandemic and the war in Ukraine.
In such times small and medium-sized businesses, often vulnerable to volatile conditions, have a central role to play in efforts to halt and reverse slowing growth and create employment.
For that sector to fulfil its potential, entrepreneurs need equal opportunity to raise capital. So a report that more than a third of women entrepreneurs experienced gender bias when raising capital, and women-led businesses secured 5 per cent less capital on average globally is disquieting.
That was from HSBC's private bank in 2019. But given that the pandemic and now also war have prevailed since then, the situation seems unlikely to have improved.
The same year, a study by Boston Consulting Group found that closing the gender gap for women-led businesses could boost global gross domestic product by US$2.5 trillion to US$5 trillion.
In the face of continued supply-chain disruption, food and material shortages and the return of inflation, these figures represent a neglect of potential neither Hong Kong nor the world can afford.
We hear much about the underrepresentation of women on the boards of companies, but in terms of enterprise and innovation Hong Kong would benefit more from gender-neutral capital raising.
So it is good that HSBC plans to lend US$1 billion to women-owned businesses through its newly launched Female Entrepreneur Fund in Hong Kong and 10 other markets including the United States and Britain over the next 12 months, and provide networking, masterclass and advisory services for women-led start-ups.
In another positive move, Citigroup has announced a return-to-work programme to help Hong Kong women transition back to, or join, the financial services industry after a career break of at least two years.
Christina Ong, HSBC head of Hong Kong business banking, rightly says small and medium-sized businesses will continue to be the bedrock on which economies and local communities are built, and there is still a need to ensure women are given support to fulfil their full potential.