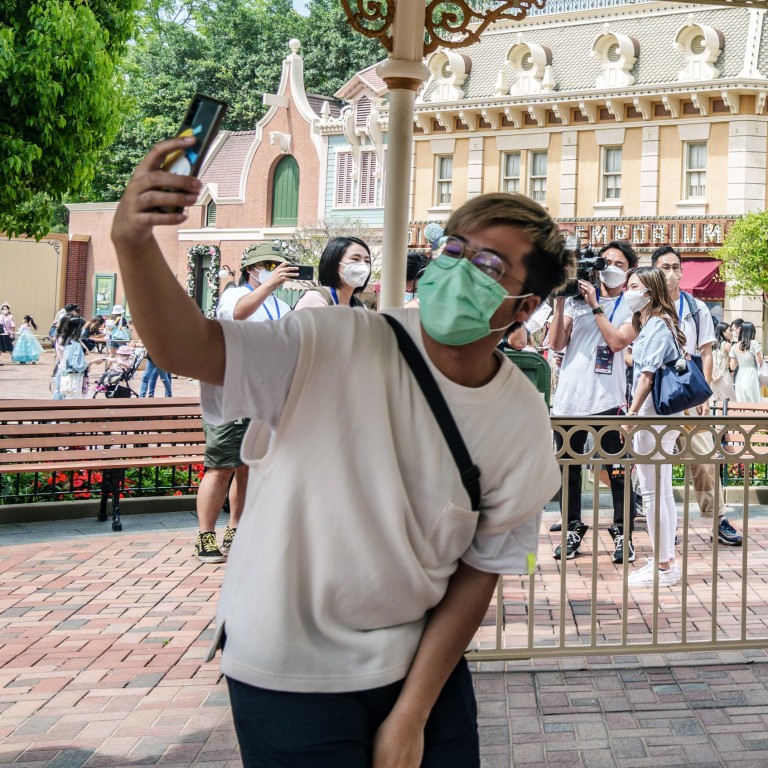 Opinion
Editorial
by SCMP Editorial
Editorial
by SCMP Editorial
Healthy debate by Hong Kong experts on next Covid steps to be welcomed
As Hongkongers look forward to further easing of social-distancing rules, one adviser has warned of a sixth wave of infections while others have argued that this is not the case
The city's fifth wave of Covid-19 is at a tipping point, hovering at between 200 and 300 cases a day.
If the number falls, pressure will rise for an accelerated relaxation of anti-contagion restrictions. If it rises, one expert's warning of a sixth wave of infections, discounted by other authorities, will gain traction. Officials will come under pressure to pull back from the progressive easing of social-distancing rules.
This is not speculation about next week or next month. Hongkongers are anticipating another landmark unshackling of restrictions on Thursday, with the reopening of more indoor premises including bars and pubs, and the extension of restaurant hours. Experts concede this could lead to a rise in infections.
While pressure for an end to social distancing remains inexorable, caseload clusters across the city, including more than 50 at a Sheung Wan restaurant, have steeled the government's resolve to stick with a "dynamic-zero" Covid strategy.
Secretary for Food and Health Sophia Chan Siu-chee reaffirmed it to lawmakers on Friday – "we hold fast to [this approach]", she said. This followed speculation, since unequivocally denied, that the mainland might move away from it.
Further relaxation of social distancing is a day-to-day proposition. Centre for Health Protection controller Dr Edwin Tsui Lok-kin said authorities were making daily assessments. They hoped for further relaxation of control measures if there was no uptick in cases.
Meanwhile, the current fluid situation has prompted open differences of opinion among experts on whose advice the government has relied. They include a warning by leading adviser Professor Gabriel Leung that a sixth wave could hit the city soon.
But other public health experts have argued that recent clusters are not a sign of a surge in cases, with veteran microbiologist Dr Ho Pak-leung saying increases in caseloads are expected.
"The emergence of the sixth wave depends on whether a new variant will enter the community," he said.
Rather than tightening restrictions, Ho said, the government should look at ways to encourage about 1 million eligible people to take the third jab.
Separately, two University of Hong Kong professors suggested the under-60s should be exempted from the vaccine pass scheme. But Ho said the scheme was still a "crucial tool" to push up the vaccination rate.
It is good that experts who have advised the government should now be openly advocating more divergent views. They reflect vigorous public debate – and dissent – over a conservative strategy when the world outside China is largely living with the virus.
That said, the latest clusters of infection are a reminder the pandemic is ever present. The government may still argue it has reason to err on the side of caution, if not "dynamic zero", as it relaxes restrictions.