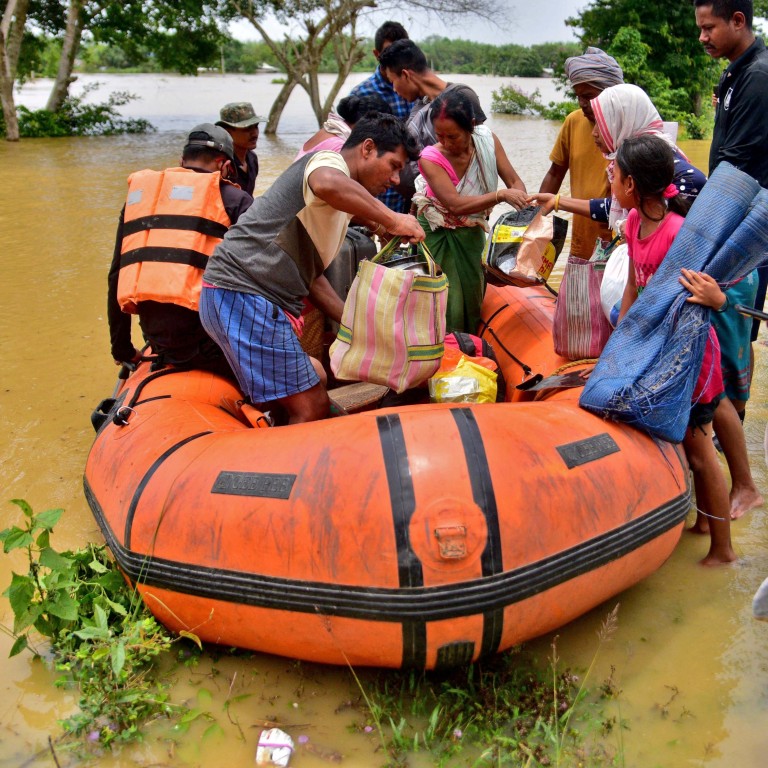 Opinion
Eye on Asia
by Armida Salsiah Alisjahbana
Eye on Asia
by Armida Salsiah Alisjahbana
Covid-19, climate change and conflict have left Asia-Pacific at a crossroads
The region has made tremendous progress in the past 75 years, but now it faces a series of overlapping and cascading challenges
We need crisis-prepared policies to protect our most vulnerable populations and get back on track to achieve the Sustainable Development Goals
The Asia-Pacific region is at a crossroads today. It could further break down or break through to a greener, better and safer future. Since the Economic and Social Commission for Asia and the Pacific (ESCAP) was established in 1947, the region has made extraordinary progress and emerged as a pacesetter of global economic growth that has lifted millions out of poverty.
Yet, as ESCAP celebrates its 75th anniversary this year, we find ourselves facing our biggest shared test amid cascading and overlapping impacts from the
Covid-19 pandemic
, raging conflicts and the climate crisis.
Few have escaped the effects of the pandemic. Millions of people have been pushed back into extreme poverty, with millions more
losing their jobs
or livelihoods and a generation of children and young people missing precious time for education and training.
Meanwhile, the rapidly evolving crisis in Ukraine will have wide-ranging socioeconomic impacts. Higher prices for fuel and food are increasing food insecurity and hunger across the region.
The situation is critical. Many communities are close to tipping points beyond which it will be impossible to recover, but it is not too late.
To do so, we must protect people and the planet, exploit digital opportunities, trade and invest together, raise financial resources and manage our debt.
The first task for governments must be to defend the most vulnerable groups by strengthening health and universal social protection systems. At the same time, governments, civil society and the private sector should be acting to preserve our planet and mitigate and adapt to climate change while defending people from the devastation of natural disasters.
Much of the investment for services will rely on sustainable economic growth fuelled by equitable international trade and foreign direct investment. The region is among the largest sources and recipients of global FDI flows, which is especially important in a pandemic recovery environment of fiscal tightness.
While trade links have evolved into a complex noodle bowl of bilateral and regional agreements, there is ample scope to further lower trade and investment transaction costs through simplified procedures, digitalisation and climate-smart strategies. Such changes are proving to be profitable business strategies. For example, full digital facilitation could cut average trade costs by more than 13 per cent.
This week, ESCAP is expected to agree on a common agenda for sustainable development in Asia and the Pacific, pinning the aspirations of the region on moving forward together by learning from and working with each other.
In the past 75 years, ESCAP has been a vital source of knowledge and support for the governments and people of Asia and the Pacific. We remain ready to serve in the implementation of this common agenda.
To quote United Nations Secretary General Antonio Guterres, "the choices we make, or fail to make, today could result in further breakdown or a breakthrough to a greener, better, safer future. The choice is ours to make; but we will not have this chance again."
Armida Salsiah Alisjahbana is the United Nations undersecretary general and executive secretary of the Economic and Social Commission for Asia and the Pacific