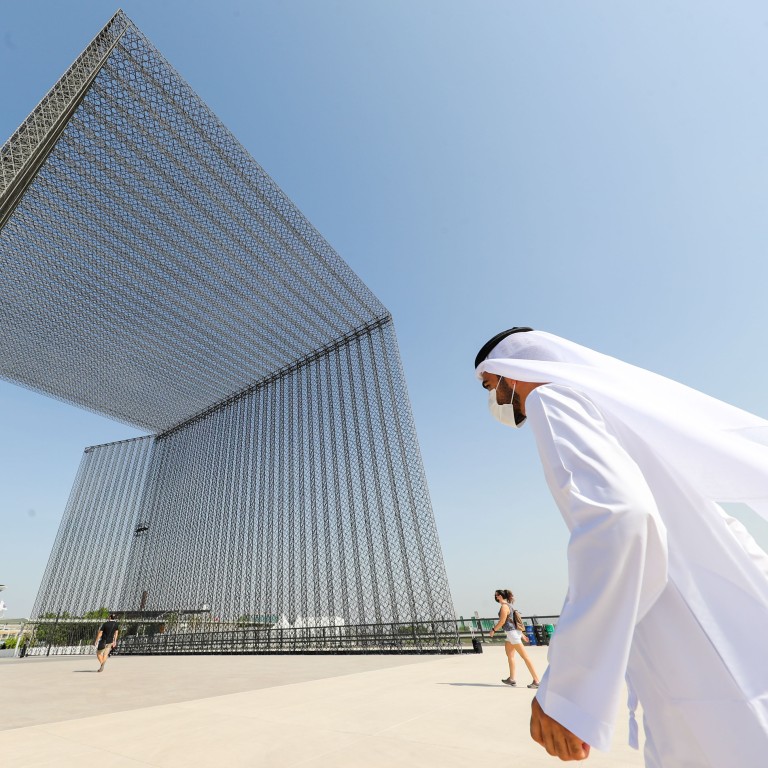 Dubai has succeeded in its Covid-19 strategy where Hong Kong and Shanghai have failed
By becoming an early adopter of vaccines, keeping borders open, and facilitating technological innovation, the UAE has seen swift economic recovery
Hong Kong and Shanghai's Covid-19 policies did not have the same results with Omicron as they did early in the pandemic, and have an adverse economic impact
Dubai is having a good year. Not only has it just concluded its Covid-delayed
Expo 2020
, which attracted over 24 million visitors worldwide, but it was also named Tripadvisor's Most Popular Destination of 2022. All that without any strict travel restrictions.
Dubai shares many characteristics with Hong Kong and Shanghai. All three aspire to be a bridge between East and West, and strive for efficiency and openness, while politically not opting for a Western liberal democracy. Their recent performances on the global stage, however, could not be more different.
The UAE has proved one of the most resilient places globally in the face of Covid-19. It was ranked third in Bloomberg's Covid Resilience ranking published last month, which ranks 53 countries on 12 indicators like quality of healthcare, virus mortality and ease of travel. It has become a role model for many countries aiming to fully reopen their economies by managing, so far, to stay open to visitors while keeping infections low.
By contrast, China is still opting for an isolationist "
dynamic zero Covid
" strategy, while Hong Kong's latest
reopening plan
mandates a seven-day hotel quarantine for visitors, which is unlikely to help revive its tourism sector.
Two years into the pandemic, Hong Kong's claim to being "Asia's World City" and Shanghai's status as the mainland's most international city are being called into question. The former saw public trust in the government's Covid-19 management plummet after its death rate became the
highest in the world
during the fifth wave of Covid-19, while the latter has been under severe lockdown for almost two months, with many residents voicing dissatisfaction with the authorities.
Admittedly, both cities had early success using the zero-Covid policy but this has proven less effective against the extremely transmissible Omicron variant. Amid a public backlash, Shanghai is set to change course with a
reopening strategy
but its borders will remain closed and the damage to its local economy is likely to be long-lasting.
Dubai, on the other hand, has achieved what has been impossible in Hong Kong and mainland China. A UAE government poll suggests public trust in its Covid-19 countermeasures was at 95 per cent in 2021, while an early embrace of all available vaccines to achieve the world's highest inoculation rate has helped save many lives. Neither Hong Kong nor mainland China succeeded in ensuring their
elderly
populations were protected at the earliest opportunity, despite an abundance of vaccines.
As of writing, the UAE has a Covid-19 death rate of around 230 per million people, one of the world's lowest. By comparison, Hong Kong's is about 1,200 per million people. China's death rate may be significantly lower, but comes at the cost of being isolated for the last two years.
Currently, quarantine-free entry to the UAE is open to all travellers inoculated with a vaccine approved by the World Health Organization or the UAE. For most, testing on arrival is not required. Unvaccinated travellers must provide a valid negative PCR test within 48 hours before arrival. These measures have rejuvenated Dubai's economy and the UAE government is now hopeful of reaching 5-6 per cent GDP growth in 2022.
If achieved, Hong Kong's projection of
1-2 per cent growth
will pale in comparison. Meanwhile, China's
5.5 per cent
estimation is likely to be jeopardised by its tough pandemic measures.
Another factor in Dubai's success is its receptiveness to international cooperation. Before the rise of China, the UAE, a traditional US ally, had been "looking West" in its economic model and, like Hong Kong, pegged its currency to the US dollar. It quickly diversified its strategies, however, to embrace growth in Asia. China is now its largest trading partner.
Like China, Dubai has perfected the strategy of partial liberalisation through the creation of "special economic zones". Despite US pressure, it chose Huawei to develop its 5G capabilities.
The UAE's level of cooperation with China during the pandemic dwarfs even that of Hong Kong, which has so far only approved China's Sinovac vaccine. It became the first country to authorise a Chinese company to start
phase three human trials
of its Covid-19 vaccine, approved the Sinopharm vaccine for use as early as December 2020, and even manufactured it locally under a joint venture.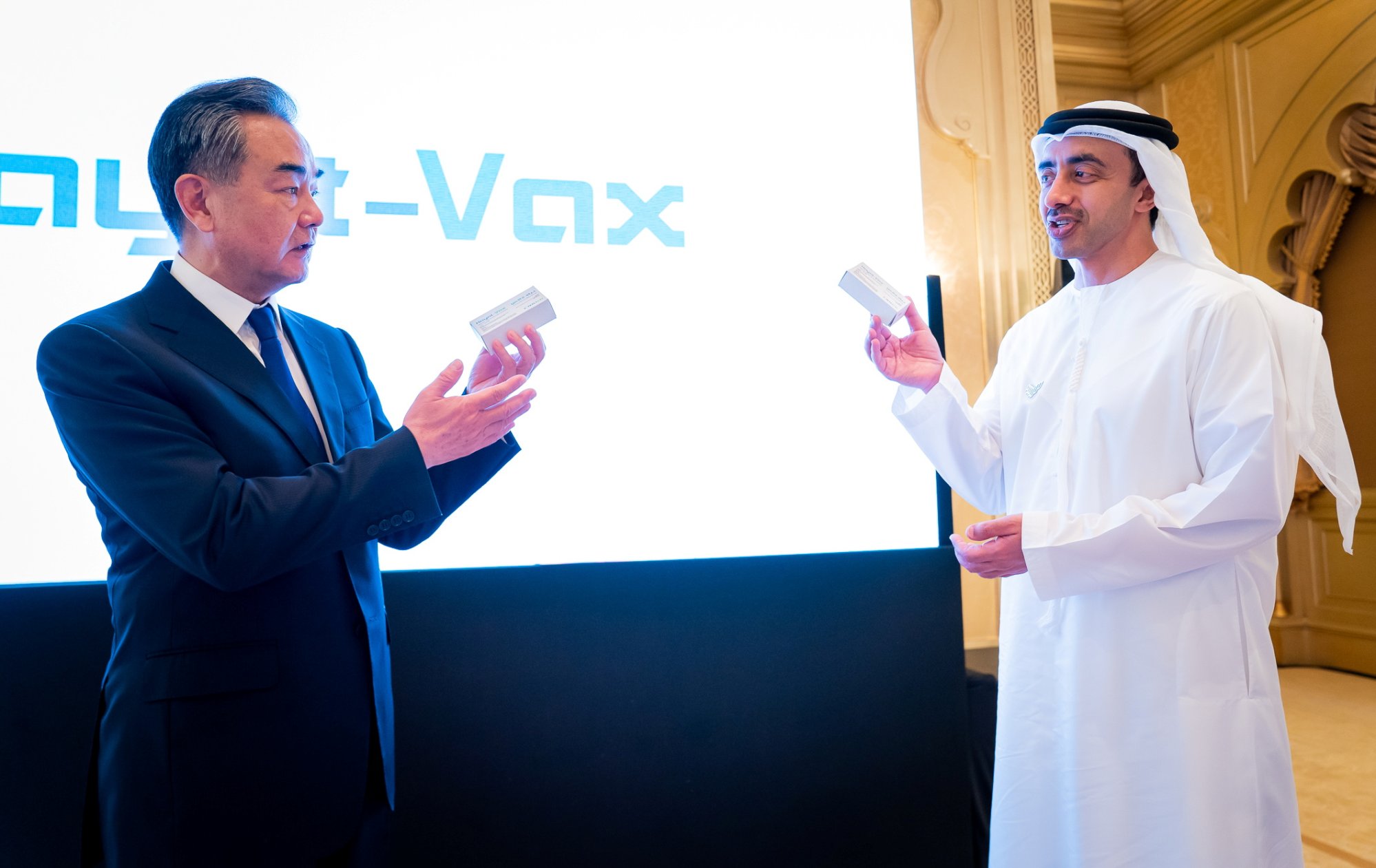 This vaccine cooperation has transformed Dubai into a global vaccine logistics hub, giving the UAE a diplomatic boost. The country has pledged to provide 25 million doses of vaccines to the WHO-led Covax initiative. Hong Kong missed this opportunity.
Dubai's prowess is also reflected in its eagerness to attract talent in technological innovation. In March, Dubai adopted its first law and established a regulatory body for regulating operations related to digital assets, such as cryptocurrencies, way ahead of Hong Kong. China's government, meanwhile, has
banned
cryptocurrencies.
Willingness to experiment to develop the right solutions and a commitment to attracting overseas talent are key traits for global leadership. From its progressive Covid-19 strategy to future-oriented outlook on digital technology, Dubai has delivered.
Hong Kong and Shanghai have many strengths and it is important for them to succeed internationally for China's sake. But success seems uncertain when their reopening policies remain inconsistent with the global trajectory and
international
players find it increasingly difficult to participate in growth.
Chee Yik-wai is a Malaysia-based intercultural specialist and the co-founder of Crowdsukan, focusing on sport diplomacy for peace and development