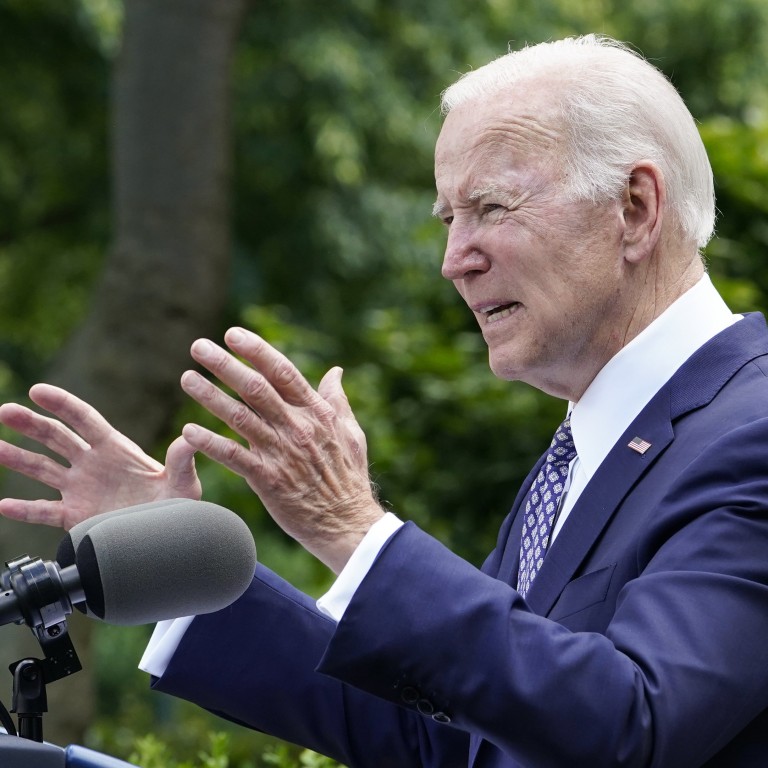 Opinion
Editorial
by SCMP Editorial
Editorial
by SCMP Editorial
Asia visit by Joe Biden should try to ease, not create, tensions
US president will have countering growing Chinese influence in the region squarely in his sights when he begins his four-day trip to Seoul and Tokyo
Joe Biden's first visit to Asia as US president has China squarely in its sights. He will be careful not to directly refer to Beijing during the four-day trip to Seoul and Tokyo that starts Friday, but it will be obvious from statements which country is being referred to.
His objective is to build support for economic and security alliances his administration has formulated to counter growing Chinese influence in the region. The strategy is aimed at isolating an avowed rival and perceived threat to American power, but if mismanaged, could too easily prove counterproductive.
Taiwan is a particular matter of concern, with Biden's administration increasingly eroding a decades-old US pledge that there is only one China by forging ever-closer relations. Ahead of the trip, the US State Department voiced support for Taipei joining the World Health Organization as an observer.
Beijing's objections have ensured the self-ruled island, a sovereign part of China that is considered a rebel province, has been excluded from most global organisations.
The recklessness of the American move was apparent in the warning China's top diplomat, Politburo member Yang Jiechi, gave to US National Security Adviser Jake Sullivan during a phone call, saying that "dangerous situations" would arise if the "Taiwan card" continued to be played.
Japan and South Korea are America's firmest Asian allies and it is understandable Biden should make them a priority for his first visit to the region. Both have an integral role in the US military presence in the Asia-Pacific, hosting bases and tens of thousands of troops.
North Korea's repeated launches of missiles and belligerent rhetoric this year is likely to make the new South Korean president, Yoon Suk-yeol, seek greater military support and perhaps express interest in Seoul joining the United States-led Indo-Pacific security alliance known as the Quad. The grouping, which also includes Japan, India and Australia, will hold a summit of leaders in Tokyo during Biden's visit.
Also in Japan, the American president will launch his Indo-Pacific Economic Framework, a partnership with allies to encourage and create fair trade, infrastructure, supply chain resilience, a digital economy, clean energy and tax and anti-corruption measures. China has not been invited to participate and has its own regional schemes.
The US trade and technology war with China is in its fourth year and shows no sign of abating, with Biden's strategy being aimed at further decoupling.
Every nation has the right to forge its own trade and investment and security deals. But Biden's visit is about countering China's rise.
Washington should be working with Beijing to resolve regional and global problems, not creating tensions and divisions.