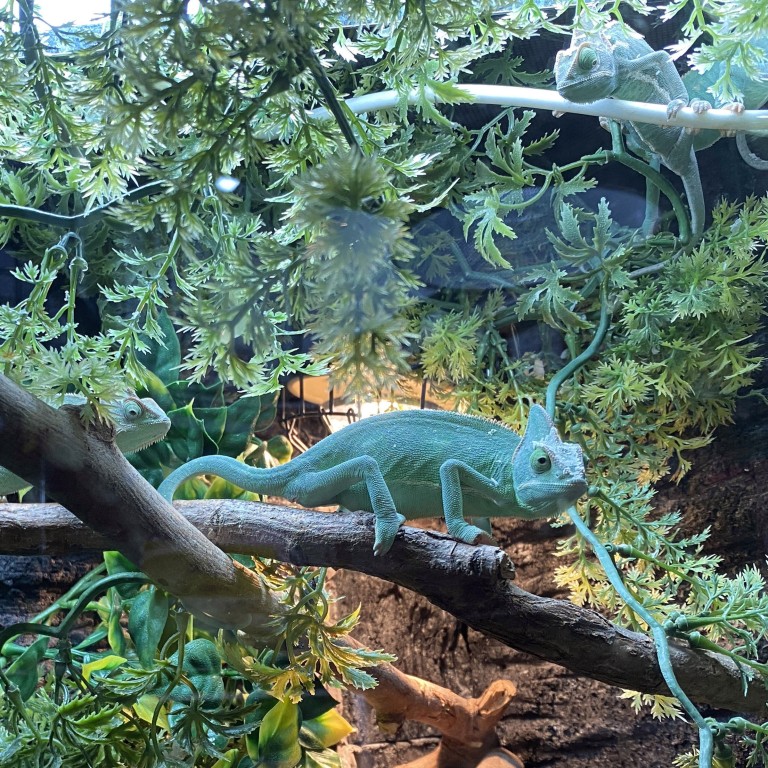 Opinion
Editorial
by SCMP Editorial
Editorial
by SCMP Editorial
Hong Kong exotic animals trade cries out for action
Huge volume of city deals not only increases extinction threat to rare species, but also risks importing pathogens lethal to local wildlife and potentially dangerous to health
Hong Kong values its status as an international hub. But the city should be concerned – and alarmed – that it has been identified as an epicentre for the world's illicit trade in live exotic pets; concerned because of the threat of extinction of rare species, and alarmed because of the risk of importing pathogens lethal to local wildlife and potentially dangerous to health.
The trade is not new. But the figures seem incredible.
According to ADM Capital Foundation – a regional climate and biodiversity group – thousands of animals are imported each day. The estimated 24.4 million live terrestrial exotic animals imported from 2015 to 2019 included 118,000 snakes, 123,500 mammals, 3.1 million turtles and tortoises.
Only about 2 per cent were re-exported, mainly reptiles such as tortoises and turtles. As we report on Friday, demand for pet spiders and scorpions is putting rare species at risk.
"We are complicit in extinction-level events because of our demand for the pets," said Paul Crow, a senior conservation officer at Kadoorie Farm and Botanic Garden, Tai Po. Apart from the threat to rare species, public safety and disease are issues.
When the city is host to so many different kinds of exotic animals in a densely populated environment, there is clearly a potential public health issue. The severe acute respiratory syndrome (Sars) outbreak and Covid-19 are examples of pathogens jumping the species barrier.
With an increasing number of mainlanders wanting to keep exotic animals as pets, it is not surprising that Hong Kong should also be a transit hub.
Sam Inglis, wildlife programme manager at ADM Capital Foundation, said more than half the exotic animals imported over the past five years were from threatened species. The city's status as a free market made it harder to block the exotic pet trade.
In Hong Kong, the UN Convention on International Trade in Endangered Species (CITES) is implemented by enforcing the Protection of Endangered Species of Animals and Plants Ordinance. However, the licensing system was streamlined in 2006 to reduce paperwork and costs for those buying or trading CITES-listed animals.
In view of trade volume, they should revisit it in the public interest to ensure the supervision and safeguards are still adequate.