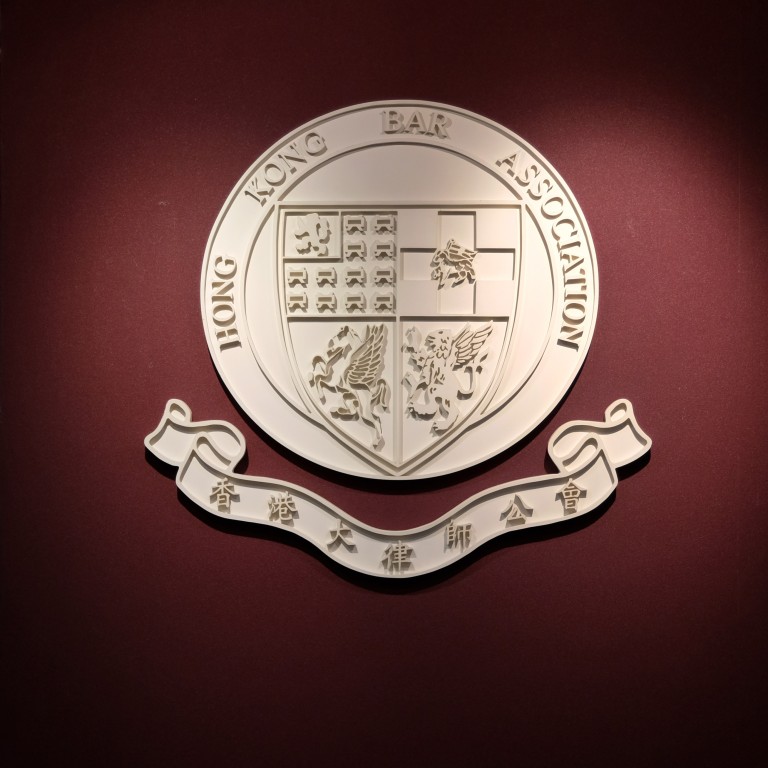 Opinion
Editorial
by SCMP Editorial
Editorial
by SCMP Editorial
Bar Association must find the right balance
The Bar's relationship with Beijing sadly soured amid the political changes of recent years. The city needs a strong independent Bar speaking up for the rule of law
Beijing should seek to restore good relations with the association and the Bar should strive to stick to its principles while adopting a pragmatic approach
Many organisations in Hong Kong have had to adapt to the new political environment in the city following the passing of a national security law by Beijing two years ago. The Bar Association is no exception. This 73-year-old legal body represents and regulates barristers. It has played an important role in upholding the city's rule of law and has a long tradition of speaking out on legal issues.
Sadly, the Bar's relationship with Beijing soured amid the political changes of recent years. A new leadership in 2018 came under attack from the pro-establishment camp for its vocal stance on sensitive issues. The last chairman also came under fire after calling for changes to the security law. These controversies put an end to exchanges between the Bar and Beijing, which had taken place since the 1997 handover. There was even speculation about the future of the legal body. The
election of new Bar chief Victor Dawes
, a commercial lawyer, in January raised hopes of a fresh start.
In
an interview with the Post
, published on Monday, Dawes spoke of the "delicate line" that needs to be drawn in the current political environment. He pledged that the Bar would not "duck or hide" important issues. But it would steer clear of politics. As he has acknowledged, that is not always easy to do as the two often overlap.
Like many in Hong Kong today, the Bar must strive to stick to its principles while adopting a pragmatic approach. As Dawes suggests, it might have to pick its battles and think carefully about how to express its views. The city needs a strong independent Bar speaking up for the rule of law. It is well-placed to offer a well-informed, authoritative and politically neutral opinion on legal issues. Such a voice is much needed, especially with more sensitive legislation on national security and other issues pending.
Beijing should seek to restore good relations with the association. It is to be hoped that exchanges can resume when the Covid-19 outbreaks on the mainland ease. The two sides do not have to agree on every issue, but dialogue would further understanding. The Bar must find the right balance, improving ties with Beijing while making its views on legal issues heard.