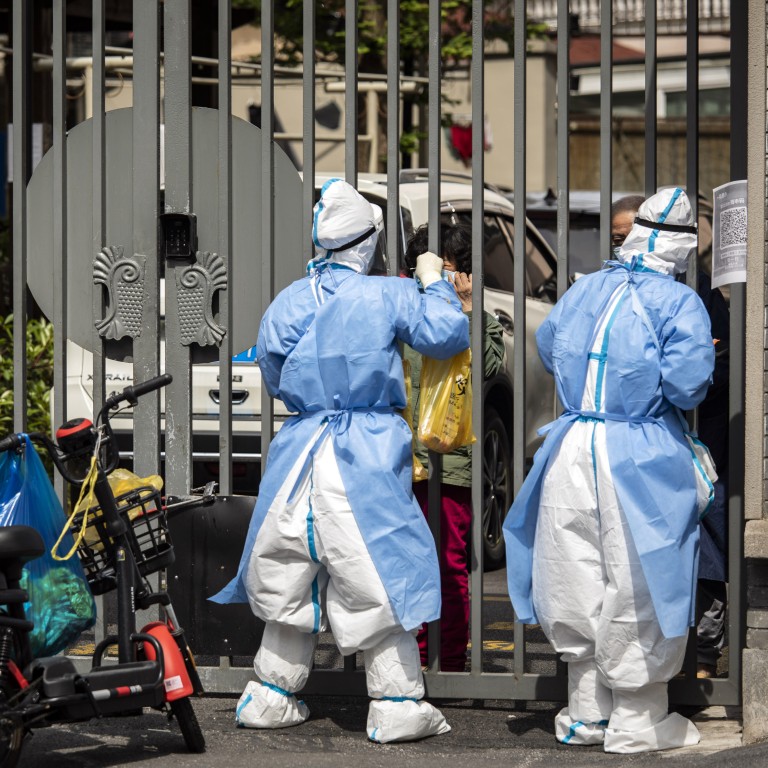 Opinion
Editorial
by SCMP Editorial
Editorial
by SCMP Editorial
Balancing growth and virus control a major domestic challenge
Faced with China's weakest economic data in more than two years, the fine tuning of policies is aimed at sustaining growth and stability while sticking with the aim of dynamic zero-Covid. How effective this will be remains to be seen
China has posted its weakest economic data for more than two years for April, covering industry, retail, investment and employment. Analysts say it has yet to bottom out. As a result pressure continues to grow for fine-tuning of coronavirus policies. But there remains little sign the leadership will relax its
hard-line dynamic zero-Covid policy
. Instead, ahead of the Communist Party's politically crucial 20th national congress in the autumn, there is some fine tuning of economic emphasis.
The bad numbers were not unexpected. Lockdowns, especially in Shanghai, have hindered production and mobility across the country. The impact on the national economy is huge. With exports and domestic consumption severely affected by lockdowns, the remaining principal growth engine is government infrastructure investment, which is limited by worries about inflation.
As a result the jobless rate, which does not include tens of millions of migrant workers, rose to 6.1 per cent, the highest reading on record bar 6.2 per cent after the initial major coronavirus outbreak in February 2020. This prompted
Premier Li Keqiang to urge provincial leaders to take stronger action
to stabilise employment twice in a few days, reflecting the importance to political and social stability.
There has been less emphasis on "common prosperity", President Xi Jinping's strategy for fairer sharing of the mainland's new wealth, which has been linked to regulatory crackdowns on booming property and tech sectors. The focus now is more on making a bigger cake before ensuring it is sliced more fairly. Likewise with carbon emissions reduction, where more flexibility could avoid a repeat of last year's power cuts.
Fine tuning of policies is aimed at sustaining growth and stability. How effective it is remains to be seen. People's confidence has taken a battering. It will not be very easily restored. In the face of continued economic disruption and mounting public impatience and frustration, some analysts also expect the authorities to ease anti-Covid measures incrementally while adhering to the dynamic zero policy.
Shanghai authorities will embark on a phased relaxation of the city's lockdown from June 1. However, it is too soon to say the outbreak there is under control. And officials in Beijing are trying to control clusters of infections. Further variants of the Omicron strain could complicate the situation. With many North Koreans living in the border area, an
unfolding outbreak in North Korea
could put pressure on China's pandemic controls. Ahead of the 20th party congress, striking a balance between unleashing economic growth and suppressing the virus will be a big domestic challenge.