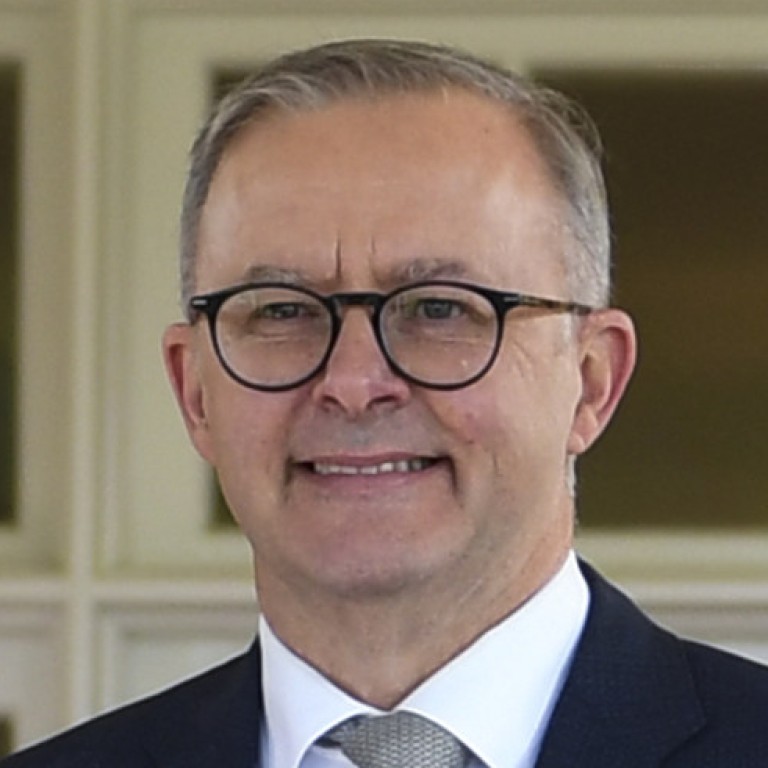 Opinion
Editorial
by SCMP Editorial
Editorial
by SCMP Editorial
Cost of living, climate change have final say in Australian election
Not even Scott Morrison's apparent strength in foreign affairs and national security could save his Liberal Party from defeat, but new PM Anthony Albanese faces a daunting challenge
Foreign affairs and national security were seen as a strength for the government that has just lost the Australian election, despite the country's worst relations with China for decades.
However, Prime Minister Scott Morrison was blindsided by a security agreement between China and the Solomon Islands that seemed to catch him off guard and leave him on the defensive for the rest of the campaign.
Focus on Australia-China relations has now shifted to his successor, Labor Party leader Anthony Albanese, during his first overseas trip for the Quad nations' leaders' meeting. It remains to be seen whether his priorities include a meaningful improvement in relations with China.
Economic management and the cost of living, as inflation outstrips wages, were always going to be the prevailing issue of election campaigning, despite record low unemployment. That embraced related matters such as child care and retraining.
What no one was fully prepared for when the votes were counted was the emergence of climate change as a make-or-break issue, and the role of independent women – unaligned with any party – in mobilising it.
A single example, a blue-ribbon Liberal (conservative) electorate in Melbourne, once held by longest-serving prime minister Robert Menzies, suffices to illustrate it.
The incumbent, outgoing treasurer, deputy Liberal Party leader and potential future prime minister Josh Frydenberg conceded defeat to paediatric neurologist Monique Ryan, who campaigned above all for "real action" on climate change, as well as for "progressive" social policies. It was an upset result repeated by women in four other Liberal urban heartland electorates.
What really set them apart is that they provided a home for disaffected conservative voters – male and female – who could not quite bring themselves to vote Labor.
Combined with the improved vote for Green candidates, they will have an influential role in Canberra climate change politics. To the extent their victories represent hardening public sentiment on climate change and pollution, they could be reflected wider afield.
A diminished Liberal Party may be left reconsidering what it really stands for, but it is the new Labor government that has the immediate headache, a cost-of-living crisis driven by a surge in inflation and exacerbated by rising interest rates.
Amid record high household debt-to-income levels, the government is facing demands from economists to relieve inflation and interest rate pressures by speeding up the pace of deficit reduction, and launching reforms in tax, competition policy and education to boost productivity.
Albanese cannot be unmindful that this is no time for complacency about frosty relations with Australia's biggest trading partner, let alone any further deterioration of them.