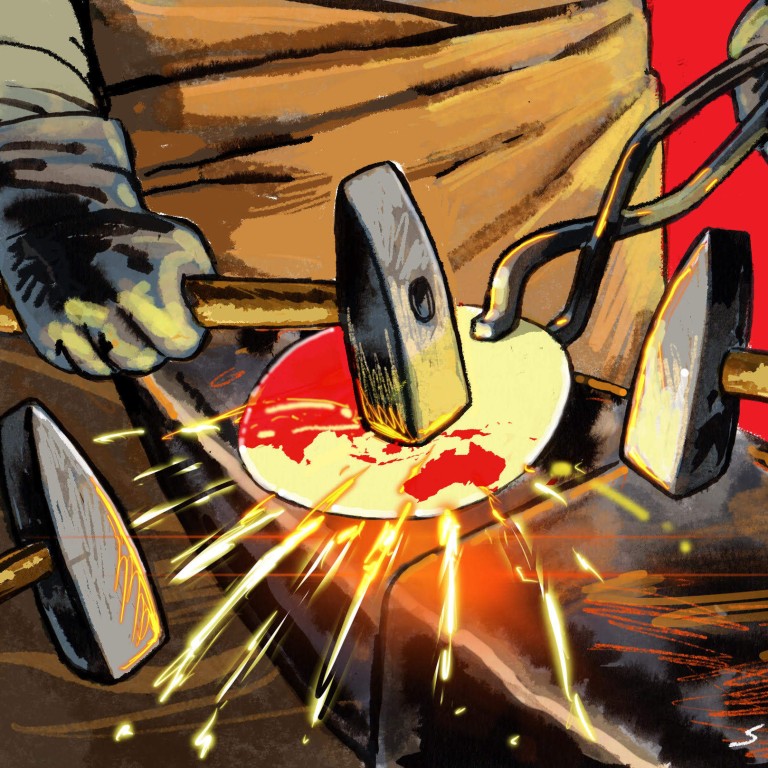 Focus on Indo-Pacific, even amid Russia-Ukraine conflict, shows global order is not just forged in Europe
Global powers are increasingly seeing the Indo-Pacific as a prime spot to diversify their foreign policy
Interest from the US and its allies as well as Russia and China shows the emerging global order is likely to have the Indo-Pacific as a top priority
With European security entering the third month of its worst crisis in decades, the Indo-Pacific region has become an alluring political destination for global powers to diversify foreign policy.
Ever since the Russia-Ukraine conflict flared up and drew the attention of global powers, many believed the Indo-Pacific region would fade from Washington's view. This was despite the United States publishing its revised
Indo-Pacific strategy
earlier in the year and US President Joe Biden giving reassurances about his administration's focus on Asia.
The new strategy places
greater emphasis
on increasing the US presence in Southeast Asia, a region which is drawing more attention from Biden than it did under former US president Donald Trump, who was enthusiastic about
promoting India
as the fulcrum of regional policy. Now Biden has unveiled a "
new era
" for the US partnership with the Association of Southeast Asian Nations (Asean) as he wrapped up a long-anticipated summit with the bloc.
There were concerns the summit could send the wrong signal to China, which has
questioned the sincerity
of Washington's cooperation. China's annoyance over intensifying US regional activity increased after the US State Department made changes to its
Taiwan fact sheet
, which led to China accusing the US of "hollowing" the one-China policy.
However, further escalation was avoided because US Secretary of State Antony Blinken's China policy speech was postponed due to
his health issues
. While the US-Asean summit did not openly address Russia or China, one could read veiled criticism of Moscow between the lines of its vision statement. Beijing was also a veiled presence as Washington promoted the summit as a part of its broader Indo-Pacific overtures.
Washington is now adding an economic component to its regional policy. It is promoting its
Indo-Pacific Economic Framework
(IPEF) with an eye on creating a new supply chain network with regional allies which bypasses China. The US is also keen on making deeper inroads into regional maritime and digital economy cooperation by pledging a
US$150 million
development package for Asean countries.
China and Russia also see the importance of Asean as a potential balancing force in an intensifying regional competition. Beijing has accused the US of
provoking confrontation
and announced face-to-face consultations with Asean about a code of conduct for the South China Sea.
Meanwhile, Moscow is struggling to diversify its energy supplies away from Europe, with the European Union pushing for
an oil embargo
and minimising its dependence on Russian gas. Russian President Vladimir Putin has instructed officials to expand transport infrastructure to non-Western countries, including in the Asia-Pacific, while Russian Foreign Minister Sergey Lavrov has underscored the Russian desire to deepen ties with Asia-Pacific states and Asean.
Although the US wants to bring Asean into its own regional alliances along with the
Quad
and
Aukus
mechanisms, it needs to present more financial incentives to compete with China.
China, including Hong Kong, is Southeast Asia's second-largest investor after the US, but Beijing surpasses Washington in countries such as Cambodia and Laos while Malaysia has benefited from doing particular infrastructure projects with China. Recent shifts in the favourability rating of the US and China among Asean nations show the bloc's changing perception of the two powers.
Indo-Pacific states outside Asean are also drawing attention as great power competition accelerates. South Korea, under recently elected president Yoon Suk-yeol, is the first Asian state to join the Nato
cyber defence centre
. Yoon's apparent tilt towards the US has led China
to warn
Seoul not to side with Washington.
Beijing has issued
similar warnings
to Japan, which has started elevating its international status under Prime Minister Fumio Kishida by becoming more vocal on global issues. Earlier this month, Kishida embarked on a diplomatic tour of Asean and Europe.
Beijing
said Tokyo
was hyping the "China threat", making irresponsible remarks on Taiwan and expanding its military power. The latter part of the rebuke references the landmark defence cooperation pact signed by British Prime Minister Boris Johnson and Kishida, who warned "Ukraine may be East Asia tomorrow".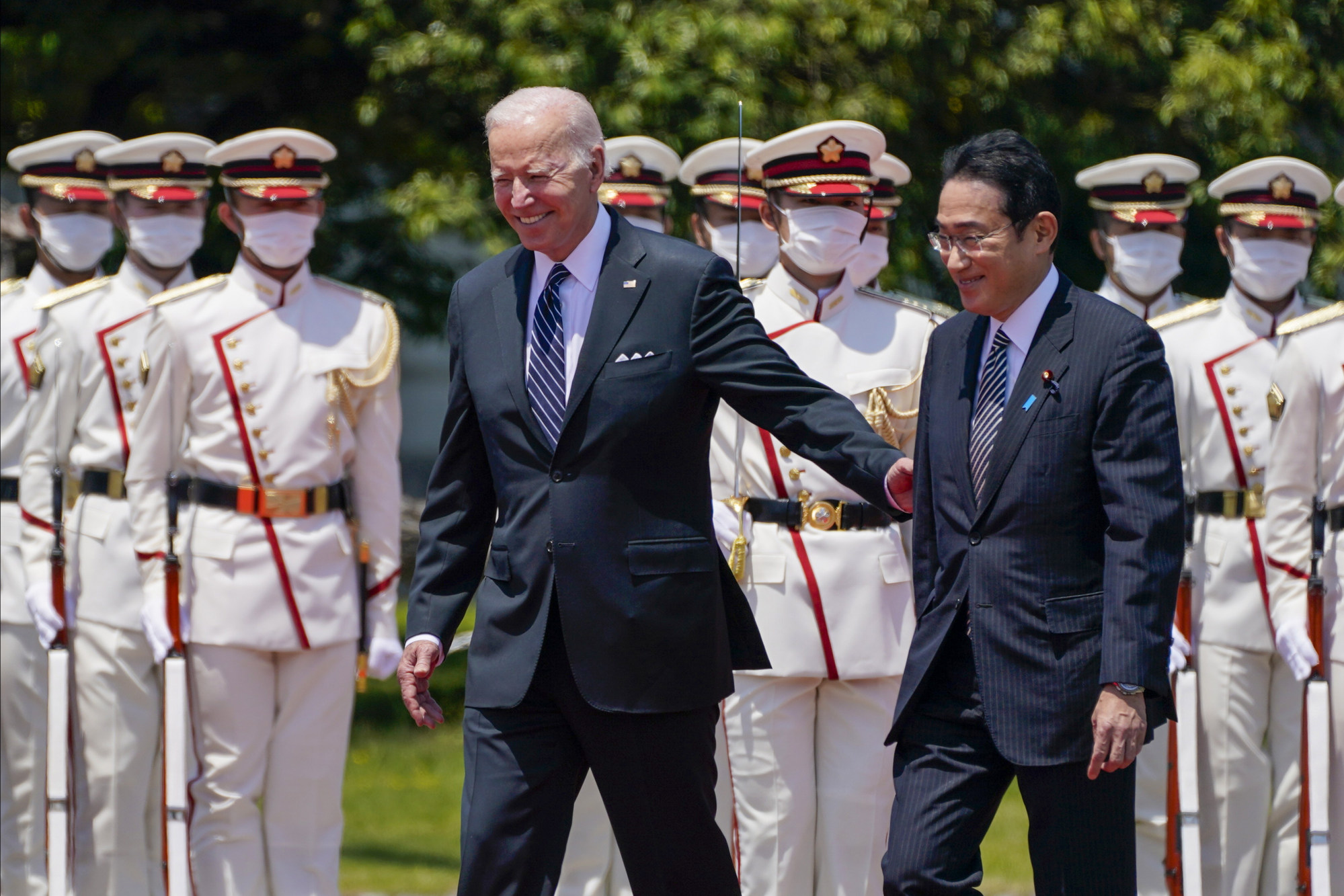 Japan also joined
the European Union
in an effort to counter Russia and China, whose pact they said calls for "'new' – and very much arbitrary – international relations". European Commission President Ursula von der Leyen said the bloc "wants to take a more active role in the Indo-Pacific".
China appears to be concerned about the EU's activity in the region. Twice this month Chinese President Xi Jinping has called on European leaders to take security issues "
in their own hands
", suggesting that Europe is too dependent on the US.
Now the Indo-Pacific is in the spotlight again amid
Biden's trip
to Japan and South Korea. The trio have collectively pledged to cooperate on security issues, defend the "rules-based global order" and embrace the expansion of the US presence in the region through the IPEF.
With the old global security system fraying, US regional frameworks could soon start enlarging as both Aukus and the Quad are attracting the attention of other Indo-Pacific states, including
Japan
and
South Korea
. A new Quad satellite system for tracking illegal fishing incorporates monitoring stations in Singapore, while the IPEF is targeting the interests of the Philippines and other Southeast Asian countries.
In his criticism of Russia, Kishida spoke of the security of Europe and that of the Indo-Pacific as being inseparable. A recent New York Times article echoed this thinking, saying Biden's Asia trip shows that Washington sees there can be no trade-off between Europe and Asia as it "can bring together the democracies of the East and West to stand up to autocracy and aggression in both spheres".
That speaks of the growing consensus among the US and its allies that the parameters of the emerging global order are not being drawn exclusively in Europe but are also crafted in other regions, with the Indo-Pacific being a top priority among them.
Danil Bochkov is an expert at the Russian International Affairs Council