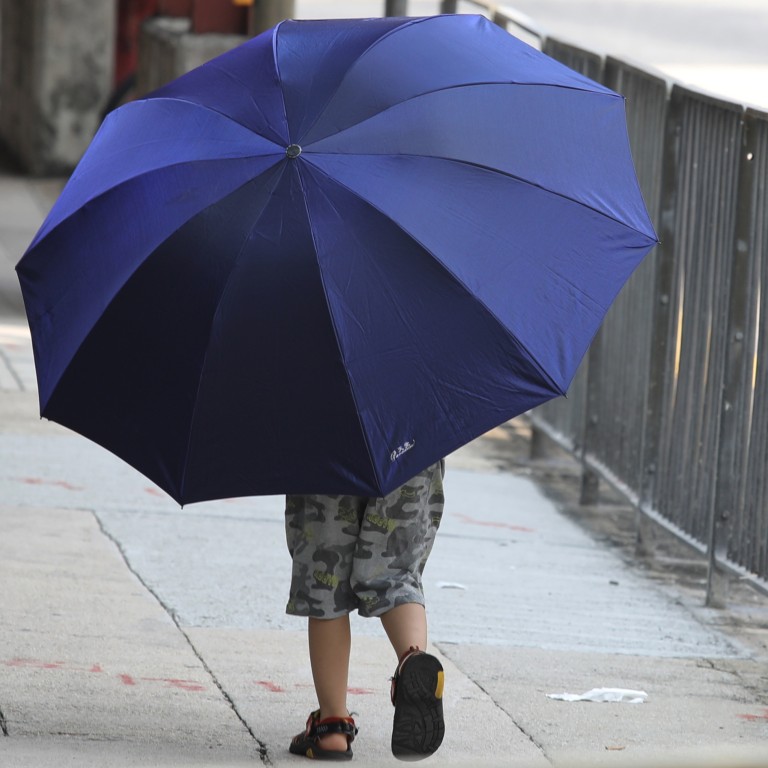 Child abuse: protection for Hong Kong's most vulnerable cannot wait
If the incoming government is to achieve its full potential, it must accord child protection the highest priority, not least because it is an investment in the future.
Banning corporal punishment at home would be a good place for John Lee to start
Although child welfare groups in Hong Kong have been campaigning ceaselessly for many years to protect the most vulnerable, child abuse refuses to go away. Yet, despite
shocking revelations
as to its incidence, successive governments have failed to enact the laws the situation demands. The cycle of child abuse must, however, be broken, and the statistics show why.
On May 11, the Social Welfare Department disclosed that child abuse cases rose by 45 per cent to 1,367 in 2021, and this was only the reported cases, a fraction of the whole. Whereas 43.4 per cent of the cases involved
physical abuse
and 32.8 per cent sexual abuse, another 20.1 per cent concerned child neglect. The remaining cases either involved psychological abuse or multifaceted abuse.
As regards the victims, 25.7 per cent were children aged between 12 and 14, while 59.9 per cent of the perpetrators were parents, followed closely by friends and peers.
In the cases where the parents were the abusers, the Social Welfare Department blamed the abuse on inept parenting, emotional instability and marital discord, with children often being targeted during spousal conflicts. This undoubtedly reflects the low esteem in which children are held by many adults, who consider that their human rights do not kick in until they reach adulthood, a misconception not confined to Hong Kong.
It was, therefore, perhaps unsurprising that 18 per cent of the children surveyed felt that their parents never or seldom accepted them or loved them, and this shows that familial alienation is often a tragic consequence of mistreatment.
The survey also discovered that the culture of physical violence towards children passes from one generation to the next, with 78 per cent of parents and carers who admitted to physically punishing children acknowledging that they had themselves been assaulted as children.
Whereas 60 per cent of the parents surveyed admitted that they had physically punished their children, an alarming 96 per cent admitted they had yelled at them, while 75 per cent had said things that would have distressed their children.
In any event, the use of force on children is by no means conducive to discipline, and often triggers resentment, not least because it can cause both physical and psychological harm.
If, therefore, the incoming government of chief executive-elect John Lee Ka-chiu is to achieve its full potential, it must accord child protection the highest priority, not least because this is an investment in the future.
After all, the physical beating of children is now proscribed in care centres, correctional institutions and schools, and it is illogical for it to continue in the home, where it is wholly unregulated and sometimes extreme and irrational.
This however, is only one step, and a comprehensive package of new laws is urgently required.
Many of these protections, including mandatory reporting, proscribing psychological harm, criminalising sexual grooming and messaging, and safeguarding children from harm resulting from unlawful acts or neglect, have already been adopted in other common law jurisdictions, and proved effective. Those models, therefore, can be readily adapted for use in Hong Kong.
In a caring society, inaction can no longer be an option. If, as there must be, there is a will, there will certainly be a way. If Lee can resolve this issue once and for all, it will greatly benefit Hong Kong and future generations will be forever in his debt.
Grenville Cross SC is an honorary consultant to the Child Protection Institute of Against Child Abuse