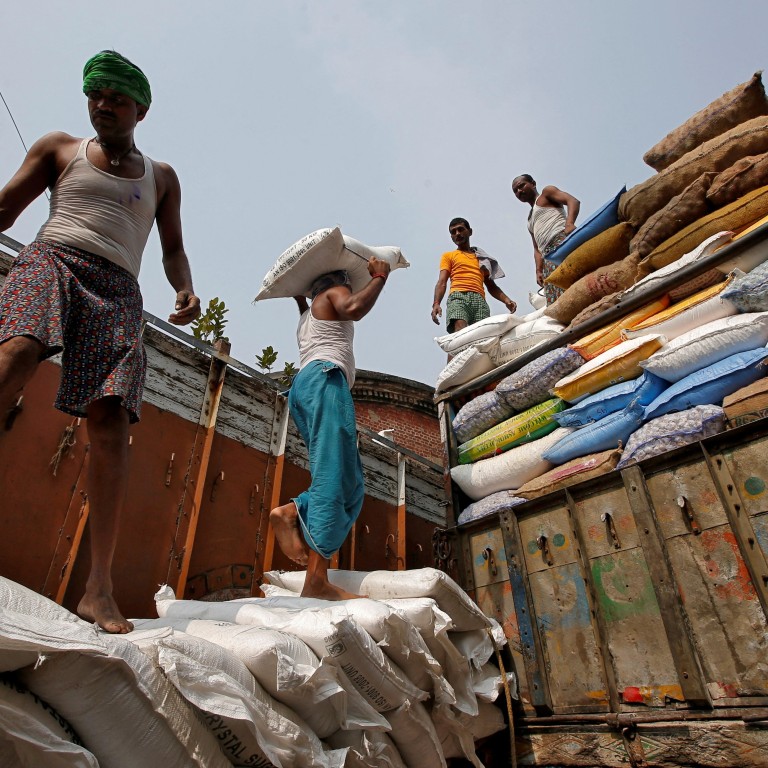 Opinion
Editorial
by SCMP Editorial
Editorial
by SCMP Editorial
Sugar crisis to hit poor countries hard
With sugar prices the highest in years and the possibility of the world entering a sustained crisis of shortages and inflation, many less affluent nations will need help. The world cannot afford for the example of unrest in Sri Lanka to be multiplied
Signs all is not sweet in the global sugar market began to multiply ahead of Christmas and New Year. Poor harvests and supply problems raised prices to the highest in years and forced some confectionery makers to halt production despite the coming holidays. Then, even before Russia's invasion of Ukraine provoked sanctions exacerbated supply chain problems earlier this year, several major producing countries began banning sugar exports, starting with Pakistan and then Russia.
Kazakhstan banned white sugar and cane exports last Monday and sugar mills in Brazil, the world's biggest producer and exporter, have cancelled export contracts as they divert production to ethanol to cash in on high energy prices. Many economies regard sugar as a strategic resource because ethanol has a wide range of applications, including medicine and explosives.
When the major sugar exporting countries stop shipments, on top of a global supply crisis for grain and fertilisers, the impact falls heaviest on poor countries. China is the world's third-largest sugar producer but it consumes so much it still needs to import supplies. Relatively it can withstand the pressure by cutting back on some consumption. But for a lot of smaller economies the impact is not so manageable.
Such global inflationary pressures hurt big and small countries alike, including Indonesia, a large sugar importer. The world could be entering a sustained crisis of shortages and inflation partly triggered by the Russian invasion of Ukraine and sanctions, not to mention the disruption of global trade for various reasons including the pandemic and production disruptions.
While the big powers can manage these impacts easily many poor countries will need help.
In international trade forums, they tend to have a weak voice relative to their needs. They always deserve more attention, especially now when economic stress creates the potential for them to become a source of global instability. The world cannot afford for the example of unrest in Sri Lanka driven by shortages and inflation to be multiplied. That would do nothing for stability of the global order. The world starves poor countries of attention at its peril.