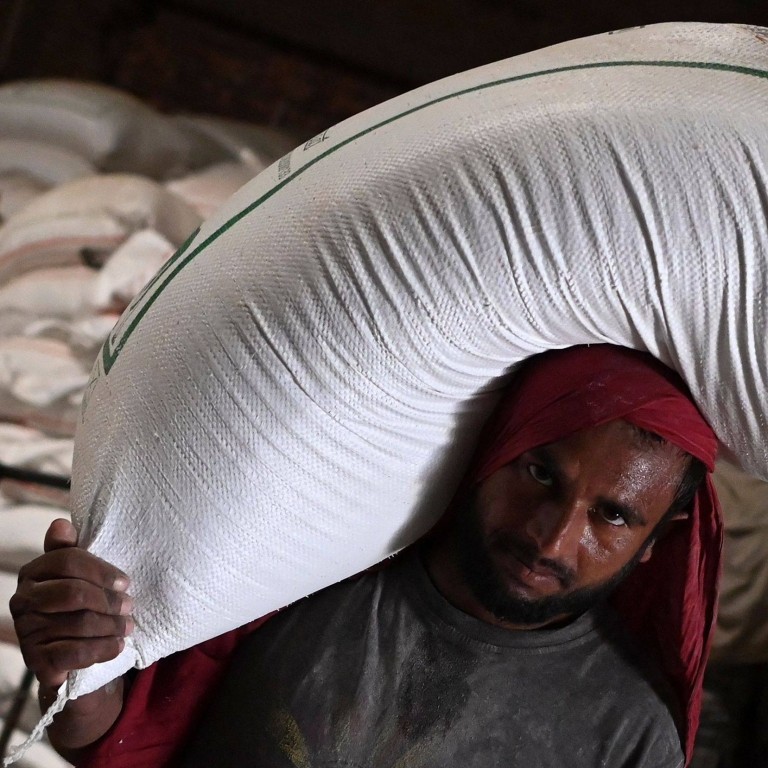 As heatwave in India, Pakistan exacerbates global food crisis, countries must hasten move to climate-smart agriculture
The effects of the war in Ukraine on global food supplies have been compounded by crop losses in India and Pakistan
Countries must help farmers adapt to climate change with, for example, drought monitoring systems and climate-smart staple crops, while also adopting low-emissions agricultural technology
Just as global markets were looking to India and Pakistan to help fill the
wheat deficit
caused by the war in Ukraine, a deadly
heatwave
has compounded the global food crisis, causing crop losses of up to 35 per cent and leading to a
ban on wheat exports
.
Prolonged spells of record-breaking temperatures close to 50 degrees Celsius, which have been linked to 90 deaths, have also brought moisture stress during the wheat harvest and ahead of the next planting season.
While these extreme temperatures may be concentrated in India and Pakistan, countries around the world are also feeling the heat in the form of growing
food insecurity
.
In response, the affected countries must manage the impacts of climate change as far as possible, but it is down to the rest of the world – especially the Global North – to reduce emissions and minimise the extreme conditions to which we must all adapt or face the consequences.
To protect global food systems for future generations, countries must support producers to adapt to what is already inevitable – higher temperatures, water stress and unpredictable seasons – and prevent the impact from becoming even worse.
For India and Pakistan, this means developing and adopting robust agricultural mechanisms for coping with climate hazards, from heatwaves to flooding and landslides, including systems to better anticipate extreme conditions.
For example, the South Asia Drought Monitoring System provides an early warning of signs of drought; with at least 10 days' notice, it may be possible to plant contingency crops to tide over farmers and their communities.
And techniques to replenish water resources, such as managed aquifer recharge and services such as climate-indexed insurance, can reduce the impact of water stress, high temperatures and droughts, allowing farmers to continue producing food.
Within agriculture, pumping groundwater for irrigation accounts for up to 20 per cent of carbon emissions, and South Asia is the world's largest user of groundwater for farming.
Replacing diesel or electric pumps with solar irrigation pumps – as Bangladesh, India, Nepal and Pakistan have begun to do – would be a win-win for both mitigation and adaptation across the region.
Together with the widespread adoption of other low-cost technologies, and the diversification of food systems beyond rice, transforming agrifood systems in South Asia could help prevent 111.61 million tonnes of carbon dioxide equivalent emissions.
Initiatives like MITIGATE+ will, for instance, develop at least five innovations to reduce agricultural emissions in Bangladesh, China, Colombia, Ethiopia, Kenya, Peru and Vietnam.
Human activity is driving the crises, from climate change to conflict, that are putting exponential pressure on the very systems that support life on Earth.
The connections between emergencies in one region and food security elsewhere have never been clearer, making the case for agricultural research and innovation non-negotiable.
Dr Mark Smith is senior director of water systems at CGIAR, the world's largest publicly funded agricultural research network, and director general of the International Water Management Institute