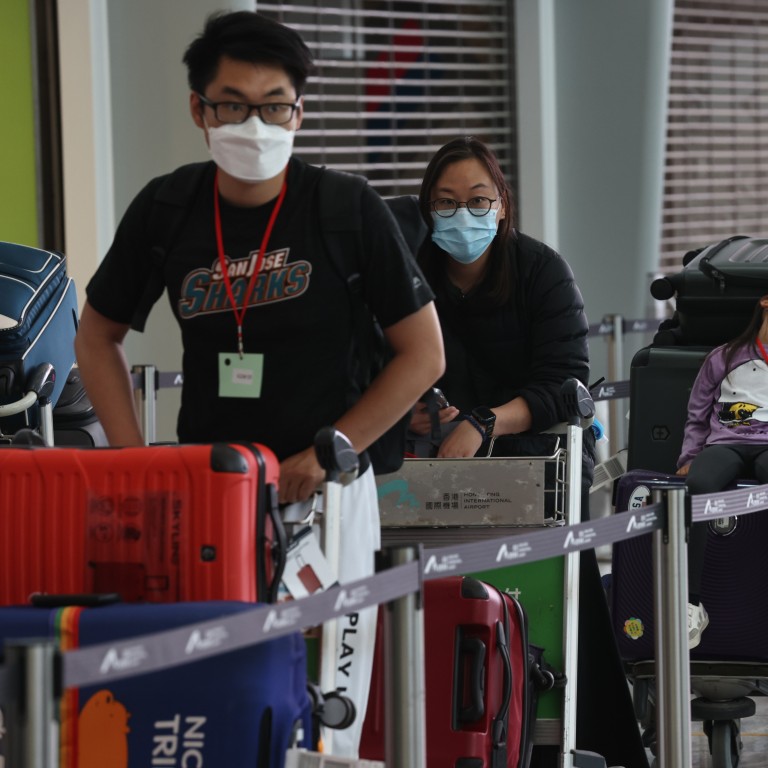 Opinion
Editorial
by SCMP Editorial
Editorial
by SCMP Editorial
Home quarantine the best route to travel
Despite easing moves there is unlikely to be an increase in people flying to Hong Kong while arrivals still have to spend seven days isolated in costly hotels
Preventing overseas coronavirus infections from getting into the community underpins Hong Kong's anti-pandemic strategy. Balancing that need against enabling residents to return and resuming visits by outsiders requires regular review and fine-tuning.
As rules requiring triple-vaccination of patrons to most premises take effect, an easing of the flight suspension mechanism is being introduced while testing requirements for arrivals are tightened. Any move that encourages travel is welcome, but only when mandatory hotel quarantine is relaxed will there be a noticeable increase in traffic.
The mechanism makes travel uncertain. An airline's flights on a particular route are cancelled for five days if five or more passengers test positive for the coronavirus on arrival, or if at least one that is confirmed has inadequate boarding documentation.
Some airlines consider the requirement so disruptive that they have temporarily stopped flying to the city. The slight easing means that from today, failure to properly scrutinise boarding requirements will instead mean a HK$20,000 fine and if there is no payment or a second case occurs within 10 days, the five-day ban takes effect.
A tightening of testing requirements accompanies the change. Instances of arrivals being confirmed with Covid-19 after mandatorily spending a week in quarantine hotels means that laboratory testing of samples will now take place on the ninth as well as fifth day after landing.
The extra polymerase chain reaction (PCR) requirement is a necessity given the perceived risks to the community. But while the changes strengthen protective measures and give greater certainty to passengers' airline and hotel bookings, there is unlikely to be a significant increase in the number of people flying to Hong Kong.
The reason is simple; the mandatory seven days of hotel quarantine after arrival makes travel to Hong Kong unattractive. For cost-conscious Hongkongers with limited holiday time, it is easy to understand how such a requirement is considered to be wasteful.
But while the Covid-19 threat persists, care has to be taken with relaxation of isolation rules. With that in mind, more people may consider travel if home, instead of hotel, quarantine is permitted.