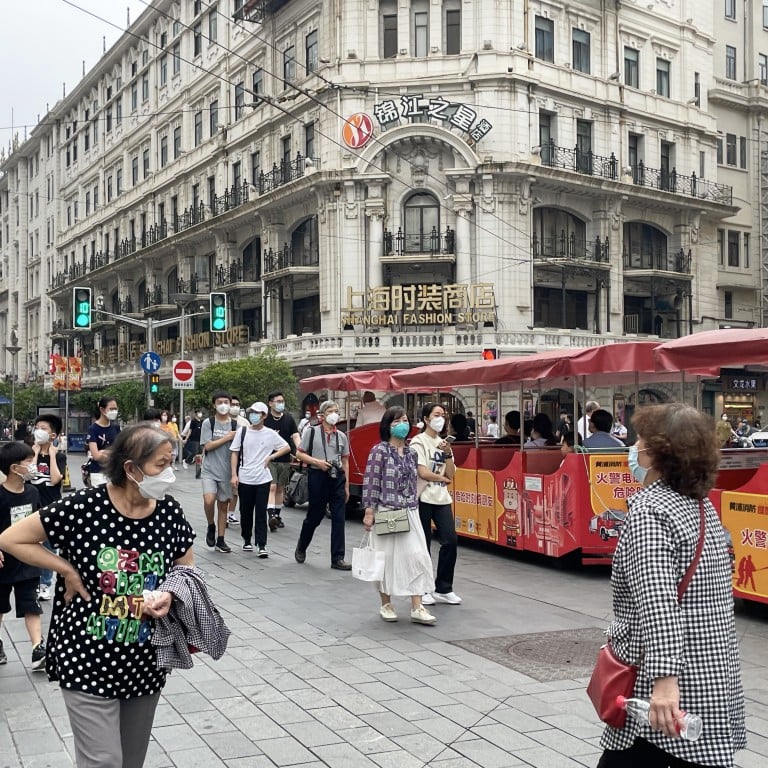 Opinion
Editorial
by SCMP Editorial
Editorial
by SCMP Editorial
Lessons to be learned after Shanghai slowly returns to normal
The city's lockdown experience not only underlines the need to jab more people with better vaccines, but also to conduct mass testing and seal off only affected areas
History will show that China was the first country to go into major lockdowns against the coronavirus, and the last to come out of them. The first in early 2020, of 11 million people in Wuhan, was unprecedented. The latest, in Shanghai, has dwarfed it, seriously disrupting the country's financial and commercial hub.
The rejoicing among 25 million people in the world's second-biggest economy over the beginning of a gradual return to more normal life yesterday reverberated through global markets. Millions of businesses – many on the brink of collapse – are set to begin a road to recovery paved with government support. Hopefully, barring any major pandemic setbacks, normality will be restored and economic growth restored by the end of this month.
Shanghai's two-month lockdown generated shock waves around the world, straining supply chains from Europe to Japan. The devastating impact on China's economy has prompted Beijing to roll out hundreds of billions of yuan worth of stimulatory measures.
Beijing continues to stand by its "dynamic zero" Covid-19 policy. It weighed the cost of lockdowns against epidemiological models and forecasts indicating that if the latest surge, driven by the Omicron variant, got out of control deaths might total millions. Politically, economically and socially that was a risk beyond contemplation.
But the Omicron wave should have persuaded the leadership of the need to adjust its strategy. That is not to expect Beijing to change the zero-Covid approach any time soon, even though the evolution of the virus challenges its viability. But there should be a shift of emphasis, guided by science, towards preventing severe cases and deaths as well as on zero infection.
The Shanghai experience underlines the need to raise the vaccination rate, especially among the vulnerable elderly – a vexing issue not confined to China – and employ better vaccines. China's economy tsar, Liu He, has urged technological breakthroughs in domestic vaccines and urban management in an attempt to energise "scientific" coronavirus policies.
At the same time, as people leave their homes after being confined for two months, a question not far from their minds is whether Shanghai faces more lockdowns. They cannot be ruled out if Beijing sticks to its policy. Lessons must be learned from citizens' hardship and anxiety. Drawing on them, Beijing has emphasised the need to guarantee people's livelihoods and daily needs.
Hopefully, following Beijing's example in avoiding a major outbreak, the Shanghai authorities' plan to conduct frequent mass testing and seal off only those areas in which people returning positive tests live will head off total shutdowns.