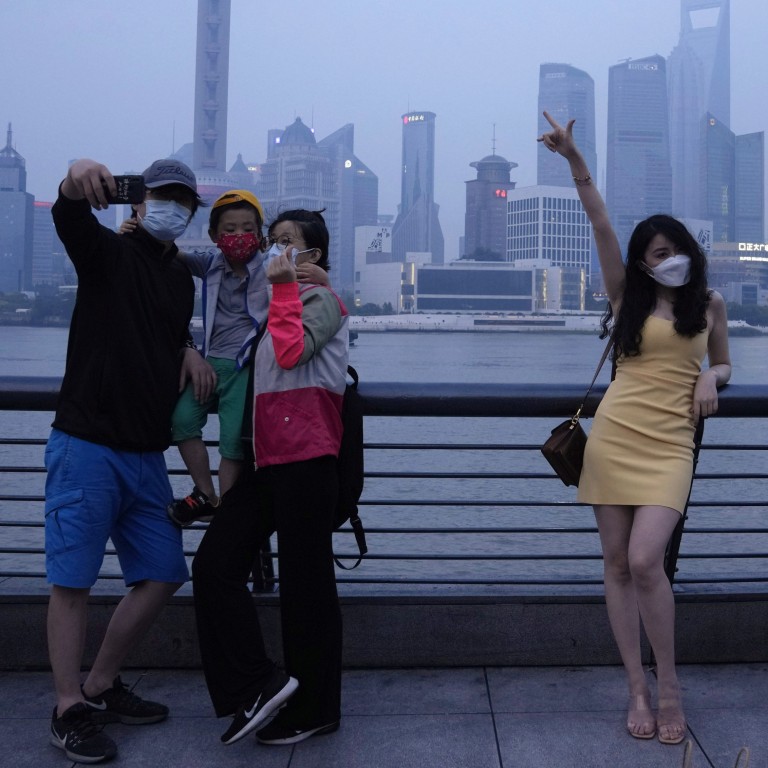 Opinion
Macroscope
by Nicholas Spiro
Macroscope
by Nicholas Spiro
Lifting of Shanghai lockdown and stimulus foster cautious optimism on China's economy
The prospect of lockdowns ending, aggressive stimulus and affordable equities could set the stage for a 'reopening rally' as market confidence improves
If the extended lockdown in Shanghai was a one-off and not a preview of what is to come, China's economy can bounce back
There is no shortage of reasons to be bearish on China. Manufacturing and service-sector activity are contracting, Chinese government bonds have been stripped of their yield advantage over US Treasuries, the once-resilient yuan has come under pressure and, most importantly, Beijing is sticking resolutely to its much-criticised "
dynamic zero-Covid
" policy.
The sharp deterioration in sentiment since the start of the year has sparked fears of a
financial crisis
like the one in 2015-16. The scale and severity of the economic disruption wrought by citywide lockdowns has resulted in dramatic downward revisions to growth forecasts.
The most pessimistic prediction is from Bloomberg Economics, which expects growth of just 2 per cent this year – far below the market consensus of more than 4 per cent. If accurate, that would be the first time China's economic growth has lagged behind that of the US since 1976.
While the gloomy view of China stems from a variety of concerns, the overriding factor is Beijing's unwavering commitment to its zero-tolerance strategy. The uncompromising stance is exemplified by the brutal two-month
lockdown of Shanghai
, China's most populous city and home to the world's busiest container port.
It has contributed to the global growth scare that has gripped markets in the past several months. The lack of an exit strategy, coupled with worries that more cracks in China's pandemic defences will lead to further citywide lockdowns, have fanned fears of a dangerous and irreconcilable conflict between growth and public health.
However, the reality is that it is not the zero-Covid policy per se that spooked markets – the same strategy underpinned China's successful reopening in 2020. Rather, the fear is that it is no longer effective because of the highly transmissible Omicron variant.
In a report published on May 23, Nomura argued that the turning point for sentiment towards China was contingent on the fate of the zero-Covid policy, as opposed to the daily case count and monthly economic data.
The last thing China needs right now is even bigger outbreaks and more citywide lockdowns. Those are the price it would have to pay for living with the virus, given its patchy vaccine coverage and an unprepared healthcare system.
In a report published on May 13, JPMorgan said the only way out from zero-Covid was to sever the link between infections and hospitalisations, preferably through mass vaccination with more effective Western vaccines. However, markets want quick fixes.
To be sure, there is little point in stepping up support when consumers and businesses are worried about further lockdowns. But if the virus can be suppressed long enough for confidence to improve, there is more scope for a stimulus-fuelled "reopening rally".
When asset prices in other major economies are under severe strain because of the dramatic shift to tighter policy, Chinese equities – which priced in all the bad news some time ago and are trading at historically low valuations – look like a better bet.
A bearish view on China will remain the consensus for some time. Yet, the market verdict of more than two years of zero-Covid is mixed. Provided Shanghai's protracted lockdown was a one-off and not a taste of things to come, China's markets can still bounce back.
Nicholas Spiro is a partner at Lauressa Advisory