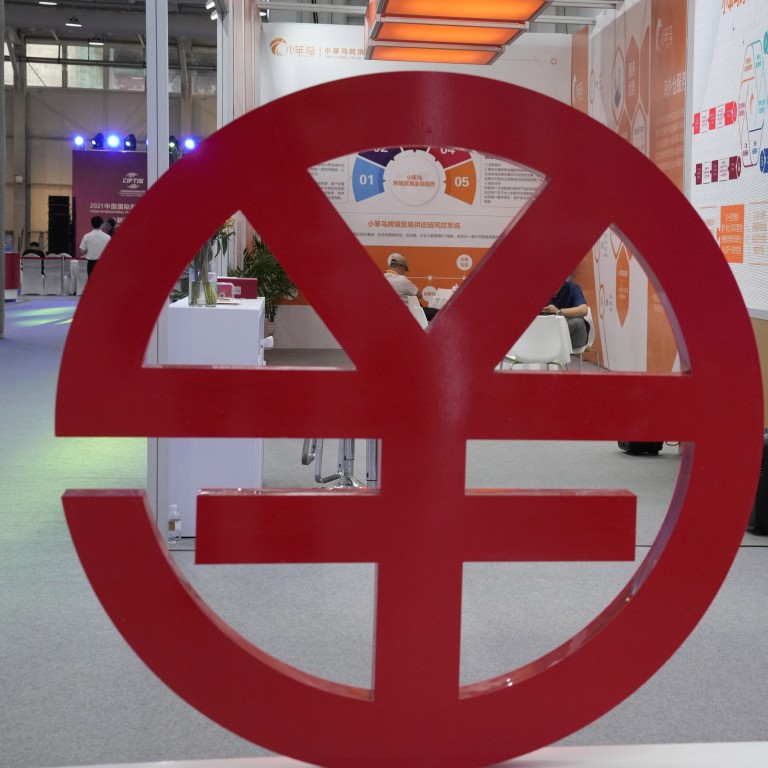 Opinion
Editorial
by SCMP Editorial
Editorial
by SCMP Editorial
US happy to shoot itself in the foot in tech war with China
America pays high price as it tries to shut out Chinese companies, deny them access to advanced technologies and erode their supply-chain advantages
If war is understood as the willingness to suffer significant self-harm to hurt a rival even more, then the United States and the European Union are really on a warpath against China's technological rise. The emerging consensus on tech transfer, sanctions and supply chains between Washington and Brussels is starting to look like a full-blown tech war.
Short term, it aims to paralyse the Russian tech industry. But going forward, it clearly targets China.
The aim is to shut out Chinese tech firms, deny them access to advanced technologies and erode their supply-chain advantages. This is an evolving war with multiple fronts, ranging from the rhetorical to the substantial.
A prime example of the former is the grandstanding, almost fantastical legislative proposal co-sponsored by hawkish US Republican Senator Marco Rubio against China's electronic yuan or e-CNY. More substantial has been the campaign to drag down China's 5G leads, including killing the once prospering international business of Huawei Technologies Co.
The Defending Americans from Authoritarian Digital Currencies Act is a remarkable display of tech illiteracy and financial ignorance. It has no practical application in the US, as anybody who conducts transactions currently with China's merchants or customers do so via existing digitalised payment systems in the yuan – not to be confused with e-CNY.
In the US, there is no real need for anyone to use e-CNY. Even if in future it gains worldwide popularity, it is digitised fiat money and is entirely different from cryptocurrencies, with which Rubio and his fellow sponsor-legislators seem to confuse.
Their bill claims e-CNY carries a "surveillance risk" that can be used to "control and spy" on anyone using it. That is untrue.
For example, when payments are made on Apple Store, they are routed through Apple's payment processing system. Payment details and receipts sent by Apple for processing do not include personal information, regardless of what currency customers use.
The US has been playing catch-up with China in tech fields such as 5G and digital currency. Having ceded the global market of telecoms networks to Huawei and ZTE at the turn of this century, US corporations are nowhere to be seen in the vital backbone of next-generation infrastructure.
Instead of encouraging American technology to improve, US politicians such as Rubio are trying to cut off vital and useful parts of technology from the US economy.
Beginning with the Trump administration, ripping out Huawei's telecoms gear from US networks and replacing them with "trusted" producers was supposed to cost only US$1.8 billion in 2020. The latest bill has tripled to US$5.6 billion.
Still, Huawei gear has been left in place for scores of networks to work in rural America.
US taxpayers are not well-served. But then this is war.