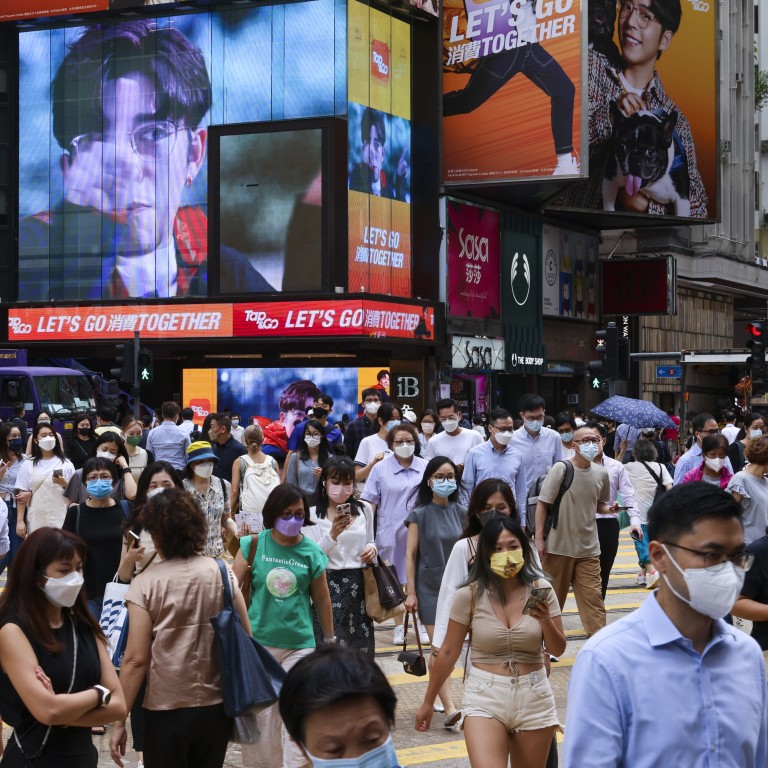 Opinion
Editorial
by SCMP Editorial
Editorial
by SCMP Editorial
Hong Kong still struggling despite tax record
Surprising 14 per cent rise appears to indicate the Covid-battered economy has rebounded, but a closer look at the details tells a different story
The amount of tax received by the government is seen as an indicator of the economic well-being of a society. If the headline revenue figure reported by the Hong Kong taxman – a surprising 14 per cent surge to a record HK$378.5 billion (US$4.78 billion) in the last financial year – is anything to go by, the Covid-battered economy has seemingly rebounded, if not fully recovered.
But a closer look at the details shows the outlook is still challenging.
The Inland Revenue Department said the rise was partly due to an earlier holdover of payments from profits tax. In fact, fewer people paid salaries tax and companies earned less over the past year.
Those who paid salaries tax shrank from 1.9 million to 1.8 million, the lowest since 2017-18. Taxable profits also fell by 2 per cent. But as a result of delayed profits tax payments and increases in stamp duty and betting duties, the total revenues hit a new high.
This is not the first time for there to be a gap between official data and perceived reality. Earlier, the pay trend survey showed top civil servants should follow high-income earners in the private sector to receive a 7.26 per cent pay rise, leaving many people wondering whether the state of the economy was as rosy as reflected.
The tax authorities have projected a 3 per cent rise in tax revenues in the coming year. Whether this will be the case shall be closely watched.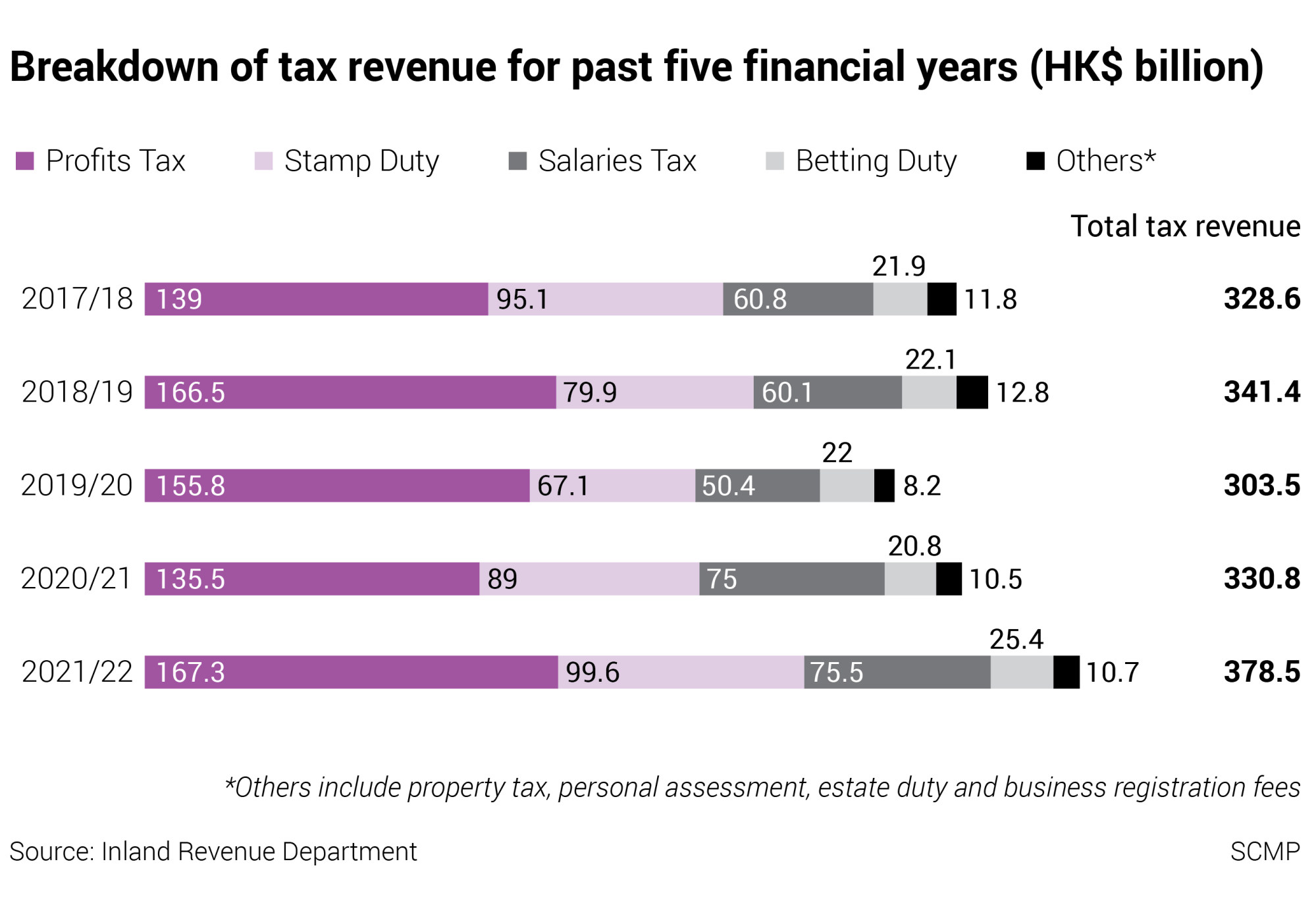 Of particular concern is that the narrow tax base has shrunken further. This is probably inevitable as the prolonged pandemic, culminated by the fifth wave of outbreak in the first quarter of this year, has made more people jobless or underworked.
But with more employees falling into the top income bracket over the past year, it also raises questions over the wealth gap.
Equally worrying is the ongoing
exodus fuelled by the pandemic
and the changing political environment, as reflected in the 80 per cent rise in tax-clearance cases – a requirement when employees leave the city for a long period.
Thanks to the consumption voucher scheme, retail sales grew 11.7 per cent year on year in April. But the havoc caused by the fifth wave has prompted the government to downgrade economic growth to just 1-2 per cent for 2022, down from 2-3.5 per cent previously.
The road to recovery is still fraught with uncertainties and challenges.