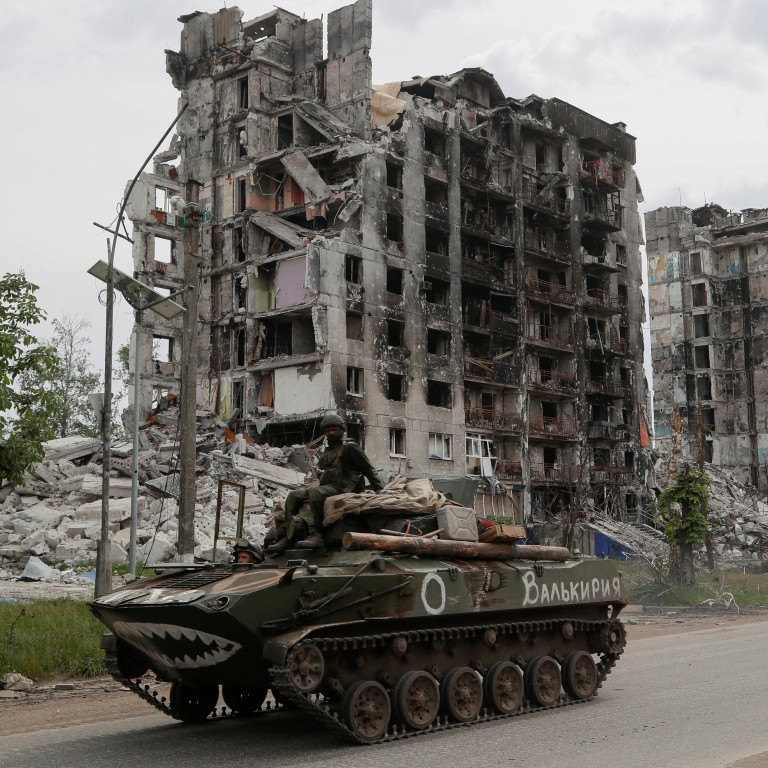 Opinion
Editorial
by SCMP Editorial
Editorial
by SCMP Editorial
The world's powers must show the will to broker a ceasefire
The war in Ukraine entered its 100th day on Friday with fighting grinding on and no end in sight. A ceasefire could prevent a looming global crisis but geopolitics and alliances are in the way
Russia's generals expected their invasion of Ukraine would be swift and that the economically poorer and militarily much weaker neighbour would be conquered and under Moscow's control in as little as two weeks. But the 100th day of the conflict passed on Friday with fighting grinding on and no end in sight. There is no desire for peace talks and with neither side willing to backdown, a war of attrition seems likely. Ukrainians have needlessly suffered a terrible toll and the impact is rippling around the world, with disruptions to food supplies and higher energy and grain costs bringing hunger and poverty to tens of millions of vulnerable people.
Ukrainian President Volodymyr Zelensky acknowledged that about one-fifth of his country's territory was now in Russian hands, but despite 100 soldiers dying each day, battles to take back what had been lost would continue. Russian forces, after having been repelled in April from the capital, Kyiv, are focused on gains in the east. The West's economic and diplomatic sanctions against Moscow have failed to convince leader Vladimir Putin to reconsider his actions and attention has turned to better arming Ukraine's military.
American and European forces under the banner of the North Atlantic Treaty Organisation security alliance want to avoid confrontation with Russia. Their military support of Ukraine shows a loss of faith in mediation, which faltered in April. Too much political capital is riding on victory for Putin and Zelensky can similarly not surrender, leading to Nato Secretary General Jens Stoltenberg warning after talks with US President Joe Biden on Thursday that Ukraine's allies needed to prepare for a "war of attrition". That is a terrible message for Ukraine's civilians, with more than 4,000 having already been killed and 5.8 million more having fled to neighbouring European countries, creating the continent's worst refugee crisis in recent history.
A war started by Russia, the world's biggest nuclear power, has caused a security scare in Europe, prompting militarily unaligned Sweden and Finland to seek Nato membership. Russia supplies the European Union with most of its oil and gas and amid sanctions and threatened disruptions, the search for alternative sources is under way. Ukraine and Russia are major exporters of wheat, barley, corn and cooking oil, particularly for Africa and the Middle East, and shipments have been disrupted. Rising prices and shortages are a global reality, but the world's poorest are being hurt the most.
With will, the world's powers could broker a ceasefire. A global crisis could be prevented and hardship alleviated. But geopolitics and alliances are in the way. A war that has dragged on for 100 days with tragic and devastating consequences shows no sign of being resolved soon.