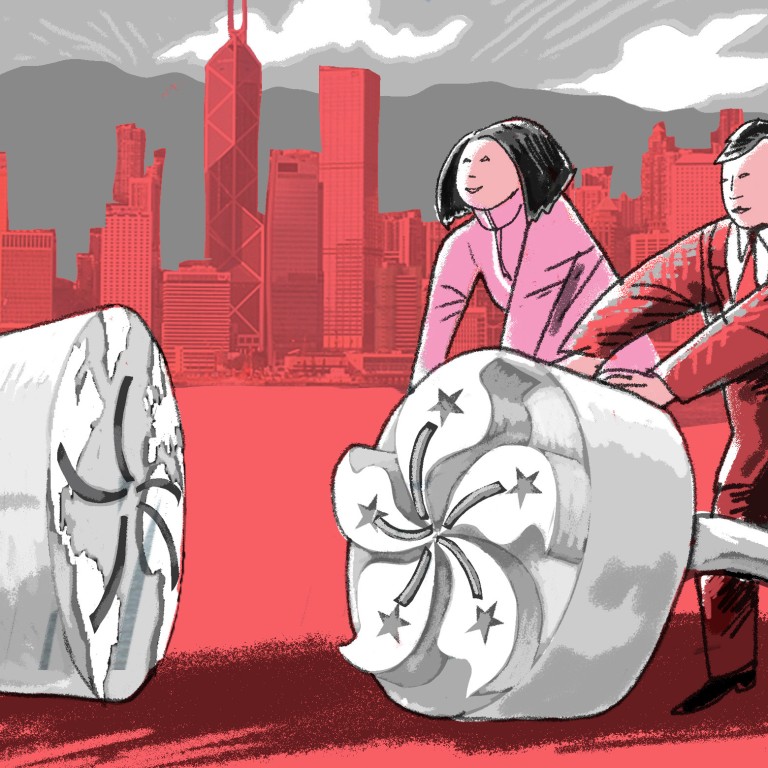 Three steps for Hong Kong to reconnect with the world and regain its international lustre
Shouting slogans and patronising preaching will not fix what ails Hong Kong after years of international isolation and talent exodus
The city needs to reopen to the world, address concerns about the erosion of institutional and legal freedoms, and reclaim its place as Asia's cultural capital
Hong Kong was once among the world's leading cities – glistening, dazzling and empowered as a creative confluence of East and West. The past two-plus years of travel restrictions and seismic shifts in the city's international standing have dealt a severe blow to its competitiveness. Time is running out for the city – which is still by far China's freest – to reconnect with the world.
When John Lee Ka-chiu's administration takes over on July 1, he will have plenty to deal with, including tackling the long-standing
housing shortages
; revamping
governance
and dealing with political inefficiencies; reconciling with young people who have been shut out of the political system; and ensuring we regain our competitive edge after years of turmoil.
Yet, above all, he must reconnect Hong Kong with the world at large. After all, as a part of China, we should aspire to remain "Asia's world city" instead of becoming "just another Chinese city".
First, Hong Kong must reopen its borders to international travel. During the pandemic, we have witnessed massive upheaval in our aviation, travel and logistics industries, with the city's status as an
international travel hub
now consigned to history.
Local and expatriate talent across all sectors have been
leaving
in droves. Let's be clear here – without strong incentives, these people will not return given that migration decisions tend to be long term. Once we lose them, it will be a Herculean task to win them back.
Given the stringent approach to Covid-19 on the mainland, it is very unlikely that quarantine restrictions at the Hong Kong border will be lifted
any time soon
. Yet, this does not mean there is no room for manoeuvre.
Hong Kong should lift all quarantine restrictions for
international travellers
who are triple-vaccinated and test negative within 48 hours of departure. It should establish a more targeted and limited track-and-trace system that focuses on preventing transmission chains in high-risk populations, and should do away with flight bans once and for all.
What about the mainland? Travel between Hong Kong and the mainland is essential as many Hong Kong businesses have close connections with their mainland compatriots. It would be ludicrous to suggest we should wholly disregard reconnecting with the rest of the country.
This is where Lee's "result-oriented" ethos could help. Setting the objective of reopening to both the mainland and the rest of the world would require a degree of pragmatic acumen.
One solution could be for the Greater Bay Area to be converted into an experimental zone for a different kind of dynamic
zero-Covid policy
– one that is more accommodative and flexible, balancing economic interests and public well-being.
In short, provided sufficient vaccination rates are met, the Greater Bay Area could become the site for a pioneering progressive reopening, with Hong Kong again connecting the region with the world at large.
Second, the incoming administration should unambiguously address the worries of foreign investors and firms over the status of Hong Kong's institutional and legal freedoms, as well as the question of whether their interests can be properly guaranteed.
Reading scripted, formulaic answers about Hong Kong's "
rule of law
" can only go so far in assuaging the concerns of those who see little certainty in the city's immediate future. This is not about public relations but, rather, calibrating a sustainable approach that accounts for the interests of international stakeholders and takes their reservations seriously.
Why does this matter? If Hong Kong is to remain an integral component of China's economic liberalisation and opening up, then it must be an international, cosmopolitan business hub.
Hong Kong officials must engage with their foreign counterparts, business leaders and financiers, as well as representatives of the global community who have a presence on the ground in Hong Kong – including
foreign journalists
and academics.
One potential olive branch would be to negotiate quarantine-free travel visas into the mainland for people with significant interests there, or to expedite the establishment of family offices and trusts. Hong Kong has a lot to offer; it must not go to waste.
Finally, we lag behind in maintaining our competitive edge as the cultural capital of Asia and risk driving away international sponsors, creators and performers. In some cases, people are
opting to self-censor
or downplay potentially politically sensitive content for fear of attracting zealots bent on politicising any form of art.
Don't get me wrong – it is imperative that we preserve and engage with the brilliant array of arts that China has to offer. Yet, we can do so without giving into the perils of navel-gazing nativism. Those working at
the M+ museum
should be applauded for their efforts in navigating the complex quagmire – an example of how we can do better.
If Hong Kong is to reconnect with the world, it must relight the spark of liberal, optimistic openness that has characterised the city for much of its modern history. This requires not just efforts from the administration but also a fundamental overhaul of the mindset that underpins civil society action.
Shouting slogans and patronising preaching will not save us. Less trash-talking and empty rhetoric, more reformist and progressive thinking – that is what we need.
Brian Wong is a DPhil in Politics candidate at Balliol College, Oxford, a Rhodes Scholar (Hong Kong 2020), and the founding editor-in-chief of the Oxford Political Review