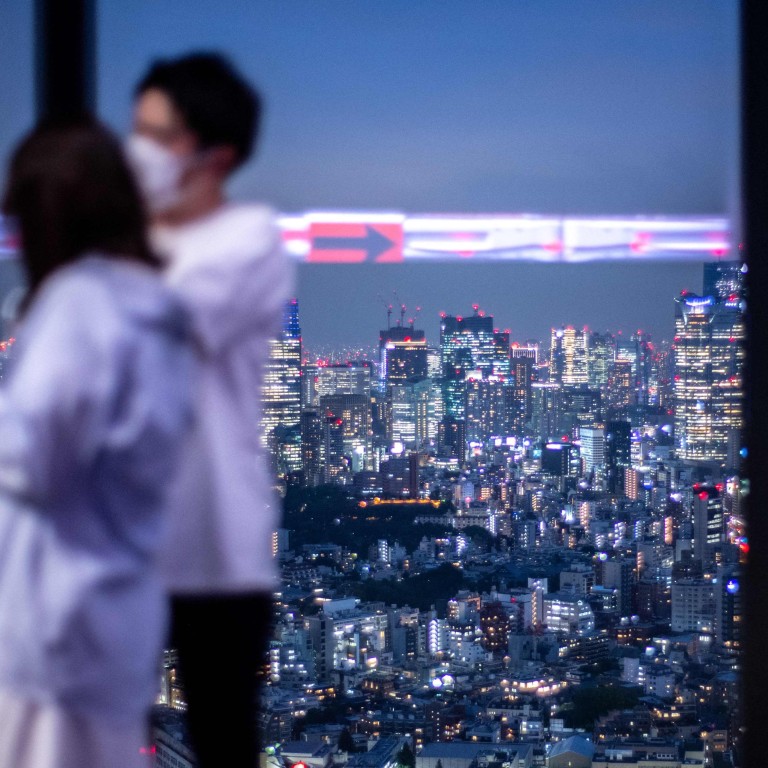 Opinion
The View
by Nicholas Spiro
The View
by Nicholas Spiro
Has the Covid-19 pandemic finally pushed Japan towards flexible work arrangements?
The pandemic has done more to shake up Japan's work system than any reform programme could have achieved, with companies now more open to flexible arrangements
While it is unlikely that the pre-pandemic status quo will return, many traditional conventions, particularly face-to-face meetings, will endure
For a gauge of investor sentiment towards the office sector since the Covid-19 pandemic erupted, look no further than the sharp fall in offices' share of global commercial real estate deals over the past two years.
For most of the period between 2015 and 2019, offices accounted for 30-35 per cent of investment transactions, the largest share among the main property sectors. Yet, by the end of last year, this had dropped to 24 per cent, only slightly higher than the
industrial and logistics
sector's proportion, but much lower than the 37 per cent share for rental housing, data from CBRE shows.
In Japan, by contrast, offices remained the most widely traded assets in 2020-21, with volumes even increasing 11 per cent year on year in 2021. The findings of a survey published by CBRE in February revealed that offices were investors' preferred asset class.
The enduring appeal of offices in Asia's second-largest economy stems from a number of factors. One of the most important is Japan's distinctive working practices and conventions. These include notoriously
long and strict office hours
, a culture of presenteeism and heavy reliance on face-to-face communication.
Previous governments tried to make Japan's work regime
more flexible
to increase the supply of labour and boost productivity in a country facing acute demographic challenges. Part of the "third arrow" of former prime minister Shinzo Abe's economic programme was "work style reforms".
However, efforts to create a less-rigid work system bore little fruit. For office landlords and investors, Japan's traditional working patterns, particularly employees' willingness to commute daily for face-to-face meetings, were a blessing when the virus struck.
In stark contrast to the United States and Britain, where the severity of the disruption wrought by the pandemic caused
working from home
to take root relatively quickly, the conditions for remote working in Japan were much less favourable.
Flexible workspace as a share of Tokyo's office stock is low even by the standards of leading cities in the Asia-Pacific region, where
co-working spaces
and serviced offices are less prevalent.
This is partly because of Tokyo's famously low vacancy rates, especially for high-quality Grade A stock. "It's difficult for flexible office operators to secure space," said Hiroshi Okubo, head of research at CBRE in Tokyo.
Yet, there are signs that these largely cultural barriers, while significant, are starting to be overcome. The pandemic has done more to shake up Japan's work system than any reform programme could have achieved. Over the past two years, Japan Inc has shown a tolerance, and even a growing enthusiasm, for flexible working arrangements that was unthinkable before the virus struck.
A permanent presence in the office is no longer seen as vital, which by Japanese standards marks a fundamental change in business culture. Flexible working has rapidly risen up the corporate agenda, so much so that some property advisers are concerned that the shift to a hybrid work model could result in less demand for space, exacerbating recent declines in take-up and rents.
According to data from JLL, the total net leasable area of flexible working space within Tokyo's central five wards has risen to just over 400,000 square metres (4.3 million square feet), more than double the amount in 2018. While this is much lower than in London and New York, the figures do not tell the whole story.
Surveys paint a picture of a Japanese corporate world experimenting with hybrid working on a mass scale, especially in Tokyo where the virus-induced drop in daily commuters has been the most pronounced.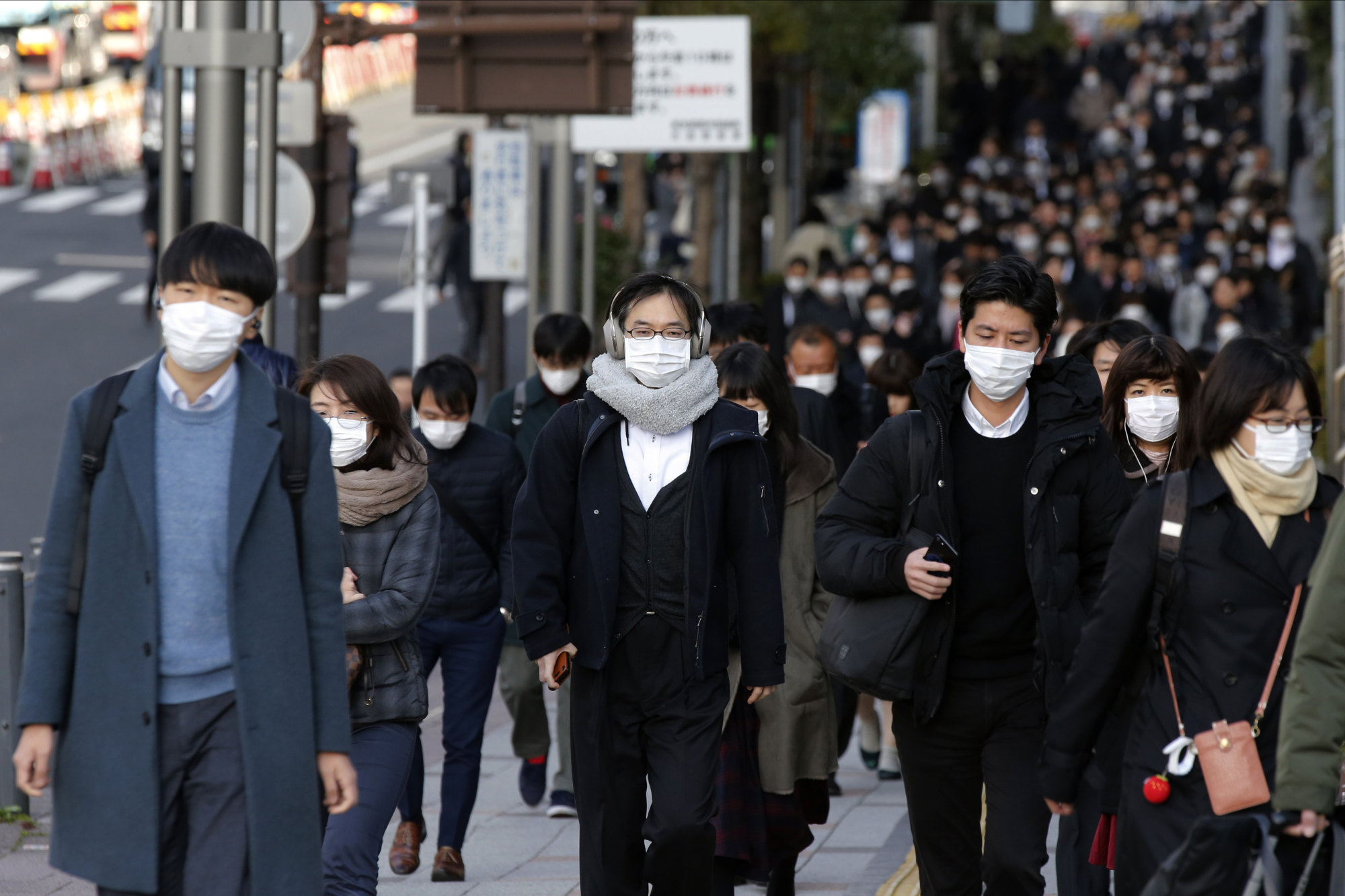 The findings of a CBRE poll published in April revealed that 80 per cent of firms in Japan's capital, and 60 per cent in regional cities, intend to implement hybrid work schemes in one form or another. Moreover, one-fifth of companies had already determined how much space they need after adopting hybrid working, and had made plans to relocate within the next two years.
Christian Mancini, CEO for Asia-Pacific (excluding Greater China) at Savills in Tokyo, said "some element of flexibility is here to stay". However, while a tipping point may have been reached, making it unlikely that the pre-pandemic status quo will reassert itself, old habits die hard, especially in a cautious, consensus-driven society like Japan's.
Many traditional working conventions, particularly face-to-face meetings, will endure, notably among technologically backward small and mid-sized firms, which account for the vast majority of Japanese companies.
Just as importantly, employees themselves are, by and large, less keen on working from home, which is more disruptive in Japan given that most people live in smaller homes.
Tellingly, less than 10 per cent of Japanese workers would quit their jobs if their employers insisted they had to be in the office five days a week, compared with 23 per cent in the UK, the results of a poll carried out in February by WFH Research show.
Yet, even in Western economies, "
Zoom fatigue
" is increasingly prevalent. This suggests that differences in workplace culture are not as stark as some suggest. Japan Inc's shift towards a hybrid model is a powerful testament to a global convergence in working practices.
Nicholas Spiro is a partner at Lauressa Advisory