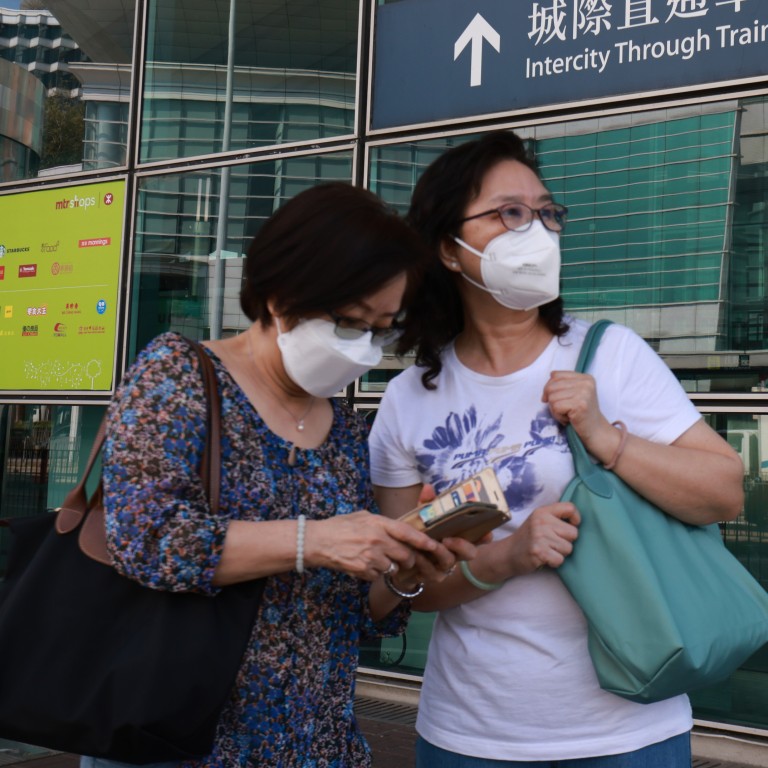 Opinion
Editorial
by SCMP Editorial
Editorial
by SCMP Editorial
Reopening conditions of Hong Kong-mainland border need review
Both sides may be reporting rises in cases, but all is not lost thanks to a higher vaccination rate, stronger defence mechanism and a Covid-19 variant that poses less of a threat to the healthcare system
Restricted travel continues to hinder different spheres of life in the city, which was so close to reopening the border earlier this year before the Omicron-fuelled fifth wave hit the community and eventually spread to the mainland.
With both sides still having new infections – Hong Kong reported 737 more cases yesterday – travel curbs are unlikely to be lifted any time soon. The authorities should perhaps reassess the criteria in light of the changing situation to help speed up the reopening of the border.
Outgoing Chief Executive Carrie Lam Cheng Yuet-ngor said the city was caught between the global trend of a flexible approach towards Covid-19 and the nation's stringent policies. Adhering to the previous conditions for reopening means the border will continue to remain shut.
"We have to be careful to evaluate the situation, and to determine what measures we should take at some point, so we can achieve the best of both worlds," she said. Alas, she has shown no will to address the issue in her remaining weeks of leadership.
Whether there is any room for compromise between the two approaches remains to be seen. But the changing circumstances certainly warrant a rethink on the conditions for a border reopening.
It is understood that the basis of discussion last year stemmed from a prolonged period of zero local infections on both sides of the border.
But with some mainland cities having just come out of lockdowns, while there are hundreds of infections here every day, it may seem unrealistic to pin any reopening on zero infections.
Fortunately, there are new milestones that instil confidence to reconsider the matter.
Today, the vaccination rate is significantly higher, while the use of the "Leave Home Safe" risk exposure app and the requirement of multiple jabs for entering restaurants and other premises have become a core feature of our defence mechanism.
The less severe symptoms of those infected with Omicron also pose a reduced threat to the healthcare system.
To help lower the risk further, the authorities may also consider pursuing a more cautious and measured approach, such as exploring the feasibility of point-to-point movements for cross-border students, businessmen and other travellers with essential needs during an initial stage.